Taylor Swift Unveils "Welcome To New York" From 1989 Exclusively On iTunes
|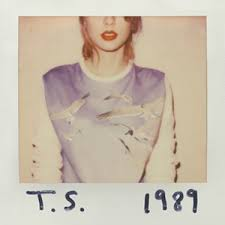 Taylor Swift, seven-time GRAMMY Award winner and Billboard Magazine's recently named Woman of the Year (the only artist to have been awarded this honor twice), will exclusively unlock "Welcome To New York" on iTunes on Tuesday, October 21st, giving her fans a new track and a peek at what is to come from the most highly anticipated album this year, 1989 (Big Machine Records). "Welcome To New York" is written by Taylor Swift and Ryan Tedder (One Republic) and produced by Ryan Tedder, Noel Zancanella and Taylor Swift. This is the third song revealed from 1989, Taylor's forthcoming fifth studio album, while the current single, "Shake It Off," remains atop the charts across the globe.
"I started the album with "Welcome To New York" because New York has been an important landscape and location for the story of my life in the last couple of years," said Taylor. "It's like an electric city, and I approached moving there with such wide-eyed optimism. I saw New York as a place of endless potential and possibilities and you can hear that reflected in this music and in this song."
Taylor Swift, who writes all of her own songs, is a global superstar, seven-time GRAMMY winner and the youngest winner in history of the music industry's highest honor, the GRAMMY Award for Album of the Year. She is the first artist since the Beatles (and the only female artist in history) to log six or more weeks at #1 in the U.S. with three consecutive studio albums. Taylor has an album on Rolling Stone's prestigious The 50 Greatest Albums of All Time (by women) list, Time magazine has named her one the of the 100 Most Influential People in the world, and she is Billboard's youngest-ever Woman of the Year and the only artist to have been awarded this honor twice. Taylor has career record sales in excess of 30 million albums and almost 80 million song downloads worldwide, and has had singles top both the pop and country radio charts around the globe. Taylor's album RED, released almost two years ago on Big Machine Records, has sold more than 6 million copies worldwide to date, including more than 1.2 million copies in the U.S. in its first week, scoring the highest first-week sales debut of any album in over a decade. Taylor is the only female artist in music history (and just the fourth artist ever) to twice have an album (2010's Speak Now and 2012's RED) hit the 1 million plus first-week sales figure. "Shake It Off" is the first single off her fifth studio album 1989 (Big Machine Records), which will be released on October 27, 2014. The single has topped Billboard's Pop, HotAC and Hot 100 charts and has earned double Platinum-status by the RIAA for exceeding sales of two million downloads in the U.S., and has peaked at No. 1 in 64 countries on iTunes.
---
Don't forget to follow our Spotify Playlist: