Suede Announce UK Summer 2014 Forest Gigs
|
Britpop pioneers Suede have announced gigs this summer as part of the Forestry Commission's Forest Live concert series where an eclectic mix of acts perform in magnificent woodland locations around the country. Suede bounded onto the British music scene with the eponymous No 1 debut album released in 1993 that sold over 100,000 in its first week of release, kick-starting the Britpop revolution and going on to become a Mercury Music Prize winner. Success continued throughout the nineties with further No 1 albums like 'Coming Up' and 'Head Music' and top 10's 'Dog Man Star' and 'Sci-Fi Lullabies'.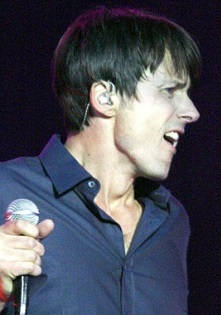 Fronted by the charismatic Brett Anderson, top 10 singles like 'Animal Nitrate', Stay Together', 'Trash', 'Beautiful Ones', 'Saturday Night', 'Lazy', 'Filmstar' and 'Electricity' epitomised the vibrancy, edge and excitement of the band and ensured an impressive chart presence across a decade before going on indefinite hiatus in 2003. After re-forming for some well-received live shows in 2010-11, Suede got down to recording their sixth studio album. 'Bloodsports' was released in 2013 to overwhelmingly positive reviews, marked as one of the great rock comebacks and regarded as one of the best albums of the year.
Forest Live is an independent programme organised by the Forestry Commission bringing music to new audiences without commercial branding or sponsorship. Income from the concerts is spent on improving the woodland for both people and wildlife.
Suede plus special guests will be performing:
Friday 13 June: Thetford Forest, Nr Brandon, Suffolk
Saturday 21 June: Westonbirt Arboretum, Nr Tetbury, Glos
---
Don't forget to follow our Spotify Playlist: