Get Ready to Shred: Steve Vai Announces European Tour starting March 24th
|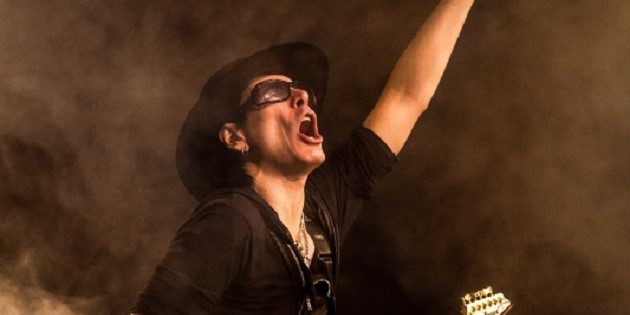 Legendary guitar virtuoso Steve Vai is set to embark on the second leg of his European tour, starting on March 24th in Lisbon, Portugal. The "Inviolate World Tour" will take Vai through Spain, Italy, Germany, Hungary, Croatia, Slovakia, Serbia, Bulgaria, Turkey, Greece, Romania, Czech Republic, Poland, Latvia, and Estonia, before wrapping up on May 7th in Helsinki, Finland.
Vai shared his excitement for the tour, saying 'Our previous fall tour of North America was outstanding. Myself and the band are as oiled up and ready as ever. I'm excited to finally bring the Hydra guitar to Europe as I missed doing that on the last EU run. The response from Inviolate was tremendously positive and it showed in the press, the attendance, and the energy in the audience and we are so much looking forward to this EU tour.'
But that's not all – later this month, Vai will release a long-awaited album, "Vai / Gash", on January 27th. The album was written and recorded in a stream of consciousness in 1991, as Vai sought a specific type of music to listen to while riding his Harley Davidson motorcycle with his friends. One of those friends, John "Gash" Sombrotto, serves as the most potent singer on the record. Vai describes the album as reminiscent of the type of rock music he enjoyed as a teenager in the 1970s. These recordings have sat on the shelf for over 30 years, but are finally being released in 2023. Don't miss out on this opportunity to catch Steve Vai live and hear his long-awaited album.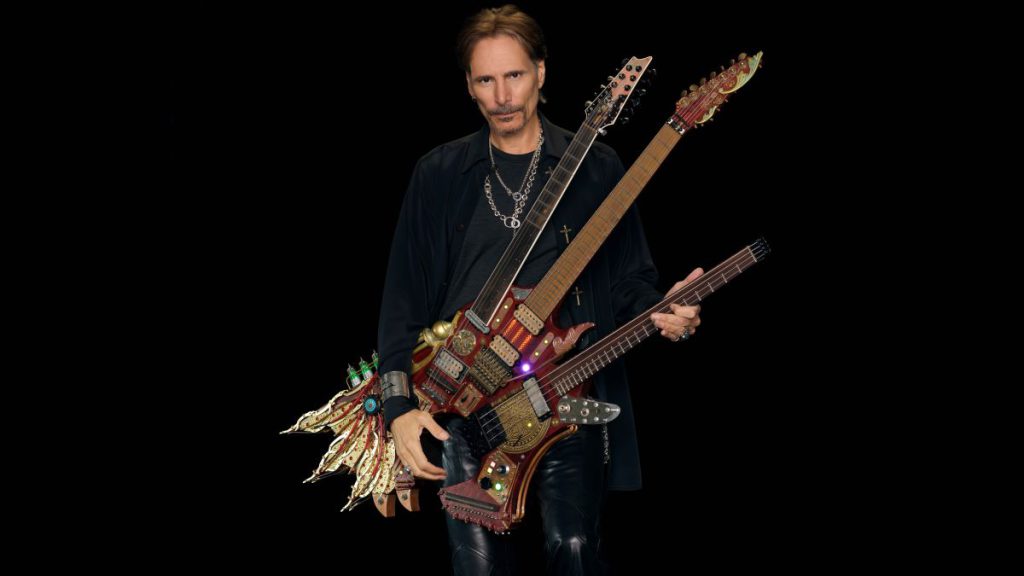 Confirmed dates Steve Vai tour 2023:
24 March Lisbon, Portugal CCB
26 March Porto, Portugal Casa da Musica
27 March Malaga, Spain Teatro Cervantes
29 March Huelva, Spain Gran Teatro de Huelva
31 March Madrid, Spain La Riviera
01 April Bilbao, Spain Santana 27 – Sala Gold
02 April Barcelona, Spain Sala Parallel 62
04 April Vigo, Spain Auditorio Mar de Vigo
05 April Gijón, Spain Audiotorio de La Universidad Laboral
07 April Milan, Italy Teatro Dal Verme
08 April Jesolo (Venezia), Italy PalaInvent
11 April Munich, Germany Technikum
12 April Budapest, Hungary Akvarium Klub
13 April Zagreb, Croatia Culture Factory
14 April Bratislava, Slovakia Refinery Gallery
18 April Ankara, Turkey Congresium Ankara
19 April Istanbul, Turkey VW Arena
21 April Thessaloniki, Greece Principal Club
22 April Athens, Greece Fuzz Live Music Club
24 April Bucharest, Romania Sala Mare (The Great Hall)
25 April Sofia, Bulgaria NDK Hall 3
26 April Skopje, N. Macedonia SRC Kale
27 April Belgrade, Serbia MTS dvorana
28 April Brno, Czech Republic Semilasso
29 April Prague, Czech Republic Lucerna Great Hall
01 May Wroclaw, Poland Majowka Festival – Hala Stulecia
02 May Krakow, Poland ICE
03 May Lublin, Poland CSK
05 May Riga, Latvia Palladium
06 May Tallinn, Estonia Noblessner Foundry
07 May Helsinki, Finland House of Culture
---
Don't forget to follow our Spotify Playlist: