30th International Blues Challenge Winners
|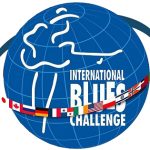 The 30th International Blues Challenge (IBC)–the world's largest gathering of blues acts—concluded its five-day run on world famous Beale Street in downtown Memphis with a full day of performances before a full house at the Orpheum Theatre. Narrowed from a record 255 acts from 40 states and 16 countries (and four continents), the 8 solo/ duo and 9 band finalists vied for the top prizes before an esteemed panel of judge . Here are the results:
Bands
1st Place: Mr. Sipp Vicksburg Blues Society
2nd Place: Ghost Town Blues Band Memphis Blues Society
3rd Place: Billy the Kid & Regulators Blues Society of Western Pennsylvania
Gibson Guitarist (top guitarist among band finalists): Mr. Sipp Vicksburg Blues Society
Solo/Duo
1st Place: Tim Williams Calgary Blues Music Association
2nd Place: Lucious Spiller Ozark Blues Society of Northwest Arkansas Inc.
St. Blues Guitarist (top guitarist among solo/duo finalists): Tim Williams Calgary Blues Music Association
Lee Oskar Harmonica Player (top harmonica player among semi-finalists): Jerome Godboo (Toronto Blues Society)
Best Self-Produced CD: Account to Me – Hank Mowery (West Michigan Blues Society)
The Blues Foundation is Memphis-based, but world-renown as THE organization dedicated to preserving our blues music history, celebrating recording and performance excellence, supporting blues education and ensuring the future of this uniquely American art form. Its signature honors and events–the Blues Music Awards, Blues Hall of Fame, International Blues Challenge and Keeping the Blues Alive Awards–make it the international center of blues music.
---
Don't forget to follow our Spotify Playlist: