P!nk will come to Europe again
|
Due to unprecedented demand from her fans in the UK and Europe, music icon P!NK is making an exciting return in 2024. She has just announced brand new dates for the spectacular Summer Carnival World Tour, which took her to sold-out shows for over 1 million fans.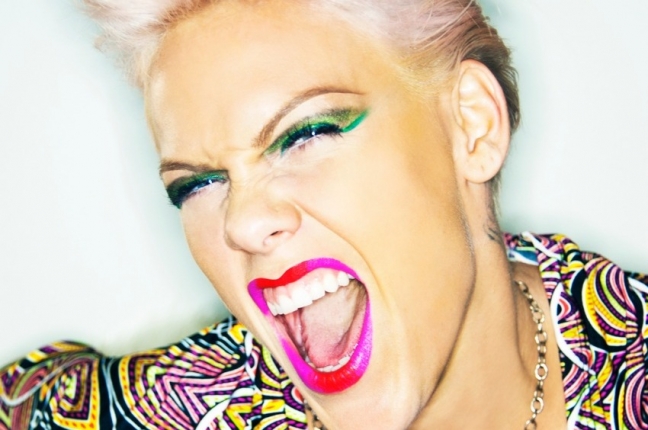 The tour kicks off on June 11, 2024 at the Principality Stadium in Cardiff. She will then play a series of stadium shows in London, Dublin, Liverpool, Glasgow, Bern, Copenhagen, Amsterdam, Brussels, Leipzig, Stuttgart and Mönchengladbach, before concluding the breathtaking tour in Stockholm on July 25, 2024.
This is undoubtedly good news for fans, as the megastar returns to seven cities she visited in 2019 (Cardiff, Dublin, Liverpool, Glasgow, Amsterdam, Stuttgart, Stockholm), as well as her very first show in Mönchengladbach, Germany, and will play her first show in Leipzig in more than 10 years. Moreover, she returns to Copenhagen and Bern for the first time since 2010.
Once again, The Script, GAYLE and DJ and producer KidCutUp will join P!NK on its Summer Carnival Tour in 2024. Irish band The Script, who were also part of the 2023 tour, have an impressive list of achievements over the past 14 years, including five UK number 1 albums and 30 million singles sold. 19-year-old singer-songwriter GAYLE burst into the spotlight in 2021 with the extremely catchy viral hit "abcdefu". The double-platinum anthem gave the Nashville-based artist milestones such as her first-ever GRAMMY Award nomination, 2 MTV VMA nominations and a spot as a finalist at the Billboard Music Awards. DJ and producer KidCutUp has played all over the world, from world-famous clubs to summer festivals, and is well known to P!NK audiences, as he was also a special guest on the "Beautiful Trauma World Tour".
P!NK also has a brand new single, "Dreaming", a collaboration with Marshmello and Sting, released on October 20. The new single can be heard on a special Tour Deluxe Edition of her ninth studio album, "TRUSTFALL", which will be released on December 1. The Tour Deluxe Edition features six live recordings from her record-breaking 2023 Summer Carnival Tour, including singles such as "What About Us", "When I Get There" and "Cover Me in Sunshine" with her daughter Willow Sage Hart, as well as covers of Sade's "No Ordinary Love" and Prince's "Nothing Compares 2 U" with Brandi Carlile.
In 2023, P!NK performed their first shows in Europe in over four years, and they did not disappoint. Described as "The World's Greatest Live Entertainer" and "Absolutely One of the Best Concerts Ever", P!NK brought its colossal Summer Carnival Tour production to more than 1 million fans during 21 massively sold-out shows in seven countries, including seven in the United Kingdom. The beloved pop superstar captivated fans with a hit-packed, high-energy, carnival-like visual feast for the imagination, featuring breathtaking aerial acrobatics, pumping dance routines, vibrant costume changes and surprise guests, perfectly demonstrating that P!NK is one of the best live performers of all time is.
The Summer Carnival Tour recently wrapped up a North American leg, where P!NK performed in front of an additional 1.75 million fans with sold-out record-breaking shows across the country. The Summer Carnival Tour next visits Australia and New Zealand with shows in Sydney, Adelaide, Melbourne, Auckland and more. An estimated 3 million fans are expected to have experienced the epic party of a lifetime by the end of the Australia and New Zealand tour in March 2024, putting Summer Carnival on track to become one of the best-selling tours of all time.
Summer Carnival | 2024 Tour Dates:
Tuesday 11 June 2024 – Cardiff – Principality Stadium
Saturday June 15, 2024 – London – Tottenham Hotspur Stadium
Sunday June 16, 2024 – London – Tottenham Hotspur Stadium
Thursday 20 June 2024 – Dublin – Aviva Stadium
Monday June 24, 2024 – Liverpool – Anfield Stadium
Tuesday 25 June 2024 – Liverpool – Anfield Stadium
Friday 28 June 2024 – Glasgow – Hampden Park
Saturday 29 June 2024 – Glasgow – Hampden Park
Wednesday, July 3, 2024 – Bern – Wankdorf Stadium
Saturday, July 6, 2024 – Copenhagen – Parken Stadium
Wednesday, July 10, 2024 – Amsterdam – Johan Cruijff ArenA
Sunday July 14, 2024 – Brussels – King Baudouin Stadium
Wednesday, July 17, 2024 – Leipzig – Red Bull Arena
Friday, July 19, 2024 – Stuttgart, Mercedes Benz Arena
Sunday, July 21, 2024 – Mönchengladbach – Borussia-Park
Thursday, July 25, 2024 – Stockholm – Friends Arena
---
Don't forget to follow our Spotify Playlist: