Orchestral Manoeuvres in the Dark – Bauhaus Staircase
|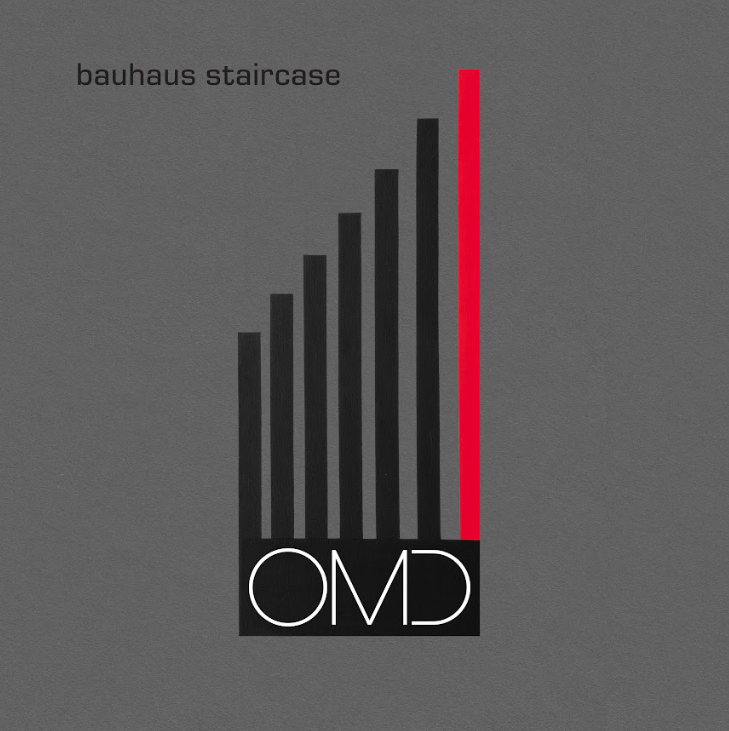 With the new "Bauhaus Staircase", the Liverpool Orchestral Manoeuvres in the Dark will release their fourteenth album. Since "The Punishment of Luxury" (2017), things had remained quiet around the band, and they actually seemed destined to continue to exist in the top 1000 lists and at retro festivals for the elderly music lovers among us. A fate that would be unworthy of these pop music pioneers.
Enter "Bauhaus Staircase". The title of the album was inspired by Oskar Schlemmer's painting "Bauhaus Stairway". With this album OMD reinvents itself. It can easily stand next to their best work "Architecture & Morality", their now 42-year-old masterpiece. Andy Mcluskey and Paul Humpreys have put years and years of work into the new album and it shows. The twelve new titles all sound fresh, well thought out, and produced to the very latest technical standards and capabilities. The album sounds like a bell, or for people who want a more musical reference, it sounds like Steven Wilson's "The Future Bites". This means you can take on all the competition.
The three singles prior to the album release: "Bauhaus Staircase", "Slow Train" and "Veruschka" already managed to lift the veil, but after having already heard these three, the best can only be heard this Friday. But there's more. Take a song like "Anthroposcene" which is about the consequences of overpopulation. Musically a kind of pastiche of Frankie Goes to Hollywood and the aforementioned Steven Wilson's song "Personal Shopper". And great to dance to too! OMD is back at the top of the Electropop Champions League.
"Look at you Now" sounds nice and retro. OMD still has the ability to create hit-sensitive songs with wonderful top-line melodies, just like in the past with their "Maid of Orleans". This is a textbook example of songwriting.
"Kleptocracy" is an indictment of the current immoral world politics. Here too, OMD manages to sound wonderfully retro, yet ultra-modern in a top song. The synth riff can be traced directly back to their biggest hit "Enola Gay", but hey, if as a band you are no longer allowed to quote from your own work, where is the world going?
Once you hear this album, what do you do? Right, you just set it up again from the beginning. OMD has reinvented itself with this fantastic new album. Wonderful music. They will be going on tour soon, so more good news. Please note, that this will be included in many lists for the best album of the year. (8/10) (White Noise)
---
Don't forget to follow our Spotify Playlist: