Ben E King – Supernatural Soul
|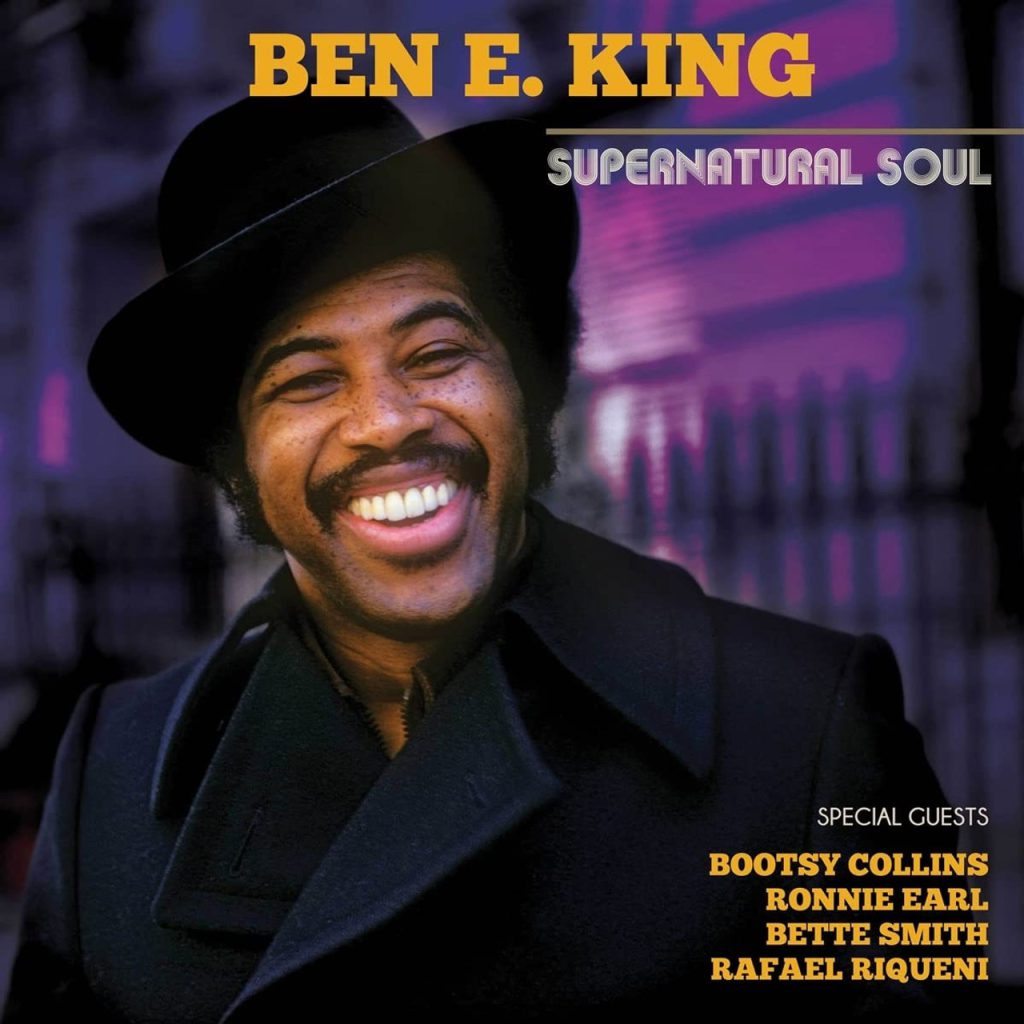 Since the days when vinyl has been on the rise, it has also become more and more bon ton to bring old releases out of obscurity or to release compilation albums. Usually, the vinyl gets a nice colour, an interview is pressed, or a demo version of a hit, and then the marketing can start for another 'collectors' item. My closet is now full of them, and they don't get played much, unfortunately. The original is something that you always replay as if it often has demonstrable technical shortcomings compared to the current technical possibilities. Ben E. King has a place in the collective memory with his 1961 classic "Stand by me" which has been covered by countless artists. "Supernatural Soul" is the new compilation, which sounds a bit more than just a compilation album, inspired by "Supernatural" from 1975.
Artists were asked to record some of the original songs as a duet and the rest were re-recorded. Some detective work eventually yields the knowledge that King's voice was re-recorded in 1996. Those recordings have now been added to the original recordings, which have been remixed and mastered. An excellent project indeed, knowing that the original vocals were recorded 35 years earlier.
The first track of the album is the best. A new version of "Stand by Me". King's voice was still magnificent in 1996, a bit fuller, better even than the original. This version has become a duet with soul singer Bette Smith, also signed to the Cleopatra label, so good for the marketing of her music. Smith takes the song to the next level with her raspy, smoky voice. The guitar solo of blues cat Ronnie Earl also fits wonderfully in this 2022 version of the ancient classic. Well done!
"Supernatural Thing, Part I" then, is quite pimped by the participation of Bootsy Collins. The bass is so much heavier, the mix is ​​up to date, and this sounds absolutely great. Have this song performed in this version by Eric Burton of the Black Pumas, for example, and it has hit potential.
Musically the most interesting collaboration on the album is the new version of "Spanish Harlem" with the Spanish flamenco grandmaster Rafael Riqueni on guitar. What an original and well-found combination. Wonderfully light, Riqueni's guitar dances through the simple chord progression that we all know so well and on which hundreds of hits have been made. With Riqueni it comes to life again.
There is also a nice medley with old Drifters songs. King was one of the original Drifters at the start of his career. Yet this material is too nostalgic to be interesting for a re-release like this one. It doesn't add anything else. This compilation is more fun than many others, mainly because of the tracks with the guest musicians, which will surprise many. So nice and interesting enough for fans of the genre and this period in music to purchase. If they had wanted and dared to do the entire album like this, which would have cost a considerable investment, it would have been really fun. Unfortunately, the record company didn't dare to do that. (7/10) (Golden Lane/Cleopatra)
---
Don't forget to follow our Spotify Playlist: