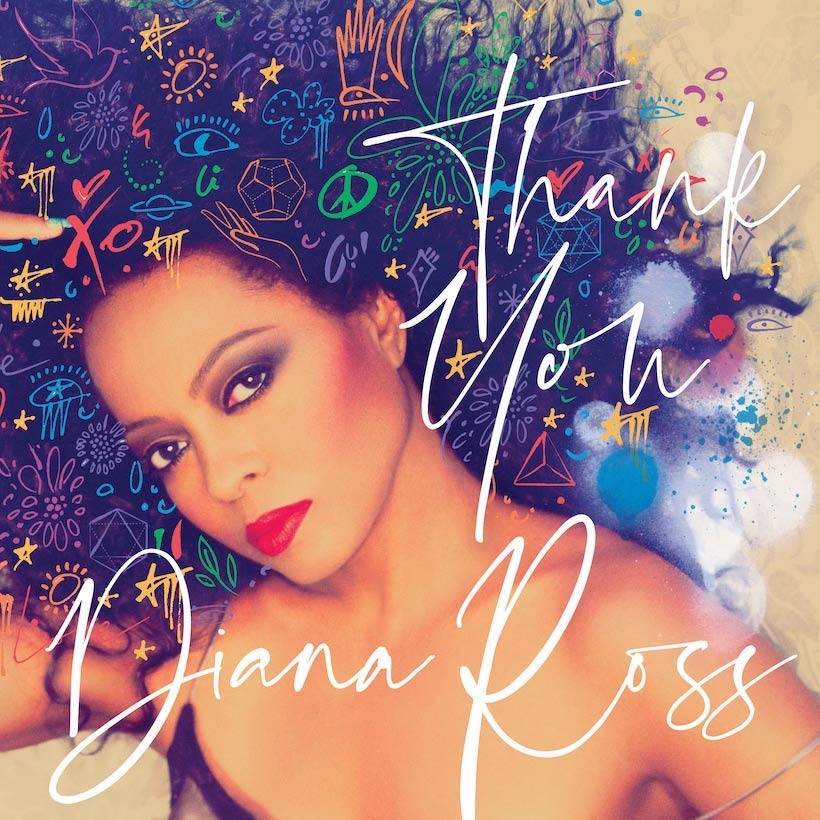 Diana Ross is one of the last living legends of modern pop music. This original soul diva is now seventy-seven years old and a new album of hers will be released on November 5 under the title: "Thank You". For the younger generation, this will likely, and tragically, be their first time hearing from Ross. Her last album with original material dates back to 1999 when she released "Every Day is a New Day". In the meantime, millions of people have been born and grown to adulthood, obtained the right to vote and have children of their own without ever hearing a new Diana Ross song.
For people like me who are in their third childhood, Diana Ross will always remain relevant because of her past merits. You must have been the lead singer of the Supremes! You'll only have a solo career like Diana Ross's! In 1980 Diana Ross, in my opinion, made her last iconic and still relevant hit single, 'I'm coming out' by Nile Rodgers, which is one of the few songs in the world that gets yours truly dancing. For that alone she deserves eternal respect and thanks, and not just from the LGBT+ community, although la Ross has been negative about the rainbow people's adoption of the song in the past.
Now she comes with the album "Thank You", which contains thirteen new tracks, which were sung by Mrs Ross in her own home studio. Diana co-wrote all thirteen tracks. She did this together with a number of songwriters and producers such as Jack Antonoff who we know from the indie band the Bleachers, but who worked also as a producer and songwriter with the likes of Lorde and Lana del Rey. Freddie Wexler, the man behind, for example, "Stuck with You" by Ariana Grande & Justin Bieber is one of the other writer/producers that worked on the album
With the utmost due respect for what Diana Ross has meant for music, it must be stated that it is not necessary for someone of Diana Ross' calibre to want to launch her into the 21st century with so much production. Diana Ross still sings like an angel today.  Unbelievable how good and instantly recognizable her voice still sounds on this album. Opening track 'Thank You' takes the listener back to the 80s. The voice. Unbelievable. She immediately takes you back in time. Pure as ever, she still manages to give her fragile mezzo-soprano a kind of presence that is so instantly recognizable. The song grooves nicely and if this is what Ross has in store for us now, then sit back and enjoy it.
Unfortunately, this moment of happiness lasts exactly for one song, because it is followed by 'If the world just danced' . What a  hideous dragon if there ever was one. Diana Ross is forced into a format in which she does not belong, in which she also becomes instantly interchangeable with any other dance act. This is nothing at all. It took no less than seven writers to write this song! Then rather listen to a song like 'All is Well', on which Miss Ross can shine as usual. Top shelf retro, in which she can let her voice swing. A track that complies with all music laws. Laws that have been applicable to La Ross's greatest successes for decades.
If we look at the full album, then the conclusion must be that the overcrowded album by dubious producers and writers, who all get a tight pecker from working with Diana Ross, has too few of these moments when Diana can really be herself. The song material that is handed to her is also not strong enough everywhere so that the album has not become a consistent whole. 'Count on me', which she wrote with her daughter Rhonda Ross, has just the right kitsch quality to enjoy. In conclusion, we have to say that Diana Ross has not deteriorated audibly, and it is still a joy to hear her sing. The album is certainly not bad but is more poppy than necessary to make a real comeback.
The world should just be happy and grateful that there is even a new Diana Ross album in 2021. Those who have the opportunity to see her live again in 2022, such as at the upcoming Glastonbury Festival, will be amazed by her vocal qualities and no one will care about these new tracks. If La Ross puts 'Theme from Mahogany' in there, the meadow will go quiet. If Nile Rodgers comes out on the scene to play 'I'm coming out' I'll get up and dance along. Diana Ross is a living legend. This album won't change that. (7/10) (Decca)
---
Don't forget to follow our Spotify Playlist: