Tori Amos – Ocean to Ocean
|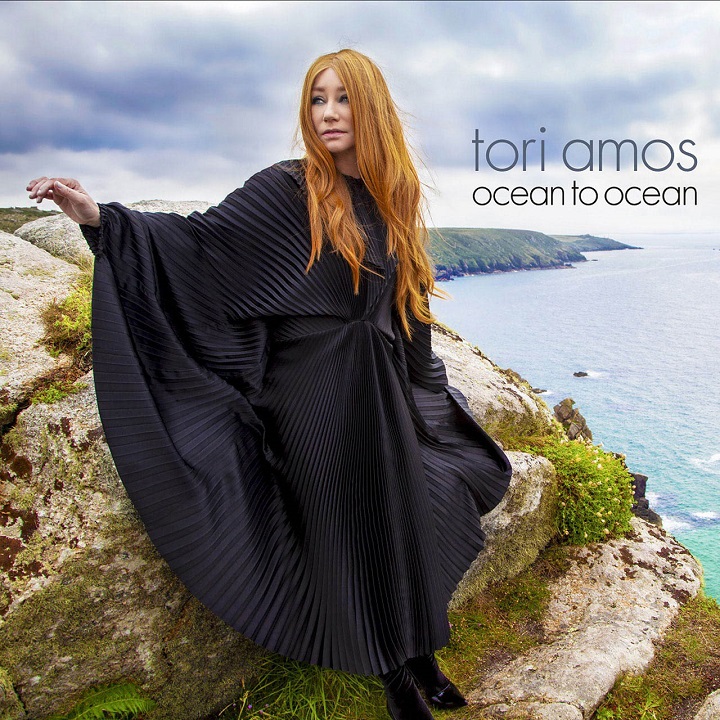 With 'Ocean to Ocean', American singer-songwriter Tori Amos releases her first studio album after the 2017 'Native Invader'. Like many of the albums that come out this year, this is another lockdown album. Amos herself calls the album "her most personal work in years". According to the press release, it's "A universal story of going all the way to the bottom and starting over."
The singer whose work is reminiscent of a combination of the heavily arranged works of a singer such as Kate Bush and the reduced work of Joni Mitchell to the most essential. With 'Ocean to Ocean', Amos does indeed bring a very personal album in which she reflects on the lockdown. 'It's been a brutal year' is how she sings on one of the most beautiful tracks 'Metal water Wood'.
We can leave the comparison with the work of Joni Mitchell on the shelf for this album. Amos sounds more than ever like a smoothly produced Kate Bush. With that I don't want to say anything negative about the album, because it sounds very good. A transparent production that shows the layering of the album well, coupled with a beautiful full sound where you can hear and feel the soul of the music.
'Ocean to Ocean' is an album that brings warmth as if you are sitting on the couch in a terry cloth onesy in front of a fire. The album was made with people Amos has worked with before, husband/guitarist Mark Hawley, daughter/backing vocalist Tash, drummer Matt Chamberlain, bassist Jon Evans and producer/arranger John Philip Shenale. So qualitatively an excellent album that never knows or wants to surprise. Especially for an album with which you "want to go all the way to the bottom", Amos doesn't know how to touch the listener in the heart chakra. It remains mainly an intellectual exercise, more than being touched where you want to be touched by music. In that regard, there could have been a little more Joni Mitchell in it.
Prize songs are 'Devil's Bane' and the beautiful 'Flowers burn to Gold' that Amos plays at her best, alone behind her piano. Goosebumps. With this album in the shops it is definitely worth seeing Tori live when she will give two performances next March at our Royal Theater Carre in Amsterdam. (8/10) (Decca)
---
Don't forget to follow our Spotify Playlist: