Danger Mouse & Jemini work together on "Born Again"
|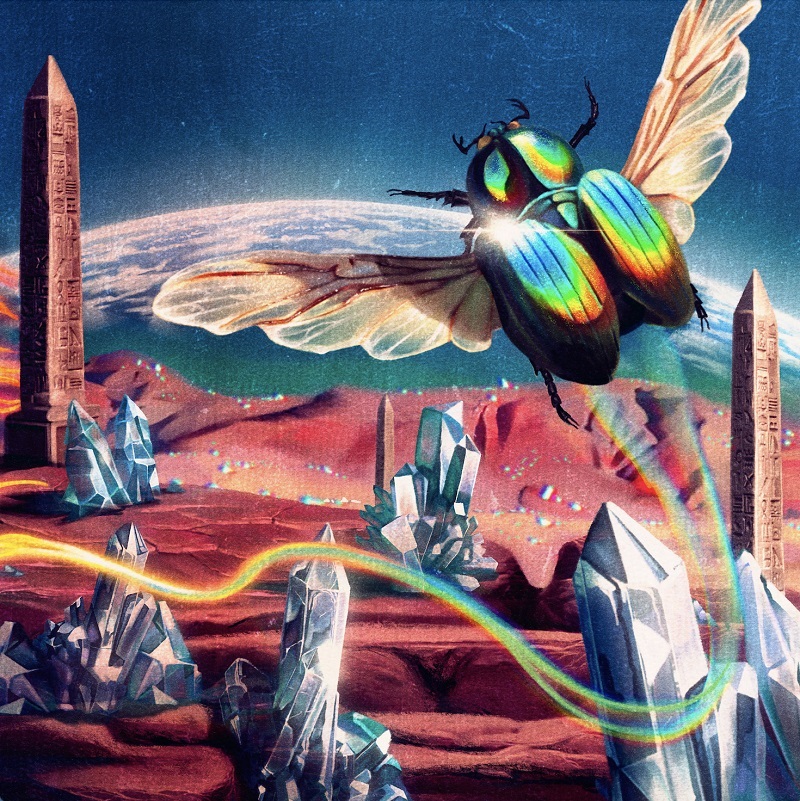 Renowned producer and musician Danger Mouse and prodigious New York rapper Jemini the Gifted One released their long-delayed collaborative album, "Born Again", on August 25th. Remarkably, this soul- and funk-infused hip-hop tour de force comes two decades after the duo's creation and first album, "Ghetto Pop Life".
The story of "Born Again" begins in the early 2000s. George W. Bush was in the White House, social networking didn't exist yet and Danger Mouse, then unknown, set out to find one of his favourite singers. Enthralled by his early albums and his unique ability to sing and rap in different registers, the young producer hoped that Jemini would agree to record a song with him and share three freshly created instrumentals. Feeling an instant sense of freedom within the music, Jemini was inspired to compose and record not only on one but on all three instrumentals, forming an immediate musical connection.
"Ghetto Pop Life" was a success, motivating them to follow up with the "Born Again" project, which was finally released 20 years after their first album! This previously unreleased album retains many of the elements of Danger Mouse and Jemini's debut album, namely the fun, scathing innocence, but also adopts a decidedly more introspective and confessional tone.
This time, in addition to light-hearted topics such as being an incredible artist ("Knuckle Sandwich II", "Brooklyn Basquiat"), living large and getting attention ("Me"), Jemini also delivers highly personal and sometimes devastating lyrics about missed opportunities and redemption ("All I", "Born Again"), his time in prison ("Locked Up") and his complicated relationship with his father ("Dear Poppa"). His fluid cadence and indelible vocals lend each track a melodic infectiousness, while Danger Mouse demonstrates an affinity for resonant instrumentals, built from organ, vibraphone or guitar loops imbued with his trademark minor-key magic. The result is an album of classic, timeless hip-hop.
---
Don't forget to follow our Spotify Playlist: