Mike Oldfield to release rarities and remixes album
|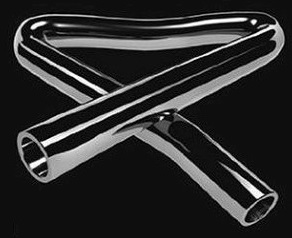 A Mike Oldfield compilation featuring 31 tracks including a disc of rarities and remixes will be launched on April 27, it's been confirmed. The Best Of: 1992-2003 will be released by Rhino Records and focuses on his time with Warner Bros, drawing on his eight studio releases from the period between 1992's 'Tubular Bells II' and 'Tubular Bells 2003'.
It's described as "A fascinating snapshot of an exciting period in Oldfield's illustrious career. His tenure at Warner Bros is a constantly surprising, ever-evolving body of work. It's a quiet gift that goes on giving." A second disc contains rarities, remixes and b-sides and includes electronic outfit the Orb's mix of Oldfield track Sentinel which was released as a single in 1992.
His last album was 2014's Man On The Rocks, his first studio recording since 2008's Music Of The Spheres.
DISC 1: SINGLES
Sentinel – Single Restructure
Tattoo – Single Edit
The Bell – Remix (MC Viv Stanshall)
Hibernaculum
Let There Be Light
The Voyager
Women Of Ireland – Lurker Edit
Man In The Rain
Far Above The Clouds – Timewriter's Radio Mix
Cochise
Out Of Mind
Pacha Mama
Sunlight Shining Through Cloud
Amber Light
To Be Free – Single Remix
Thou Art in Heaven – Radio Edit
Introduction 2003 – Single Remix
The Sailor's Hornpipe 2003
DISC 2: RARITIES & REMIXES
Early Stages
Silent Night
The Bell – Remix (MC Billy Connolly)
The Spectral Army
The Song Of The Boatmen
Indian Lake
Mike's Reel
Sentinel – Orbular Bells Mix
Let There Be Light – BT's Pure Luminescence Remix
Women Of Ireland – System 7 12" Mix
Far Above The clouds – Jam & Spoon Mix
To Be Free – Soultronik Mix-tical Mix
Thou Art In Heaven – Pumpin' Dolls v Mighty Mike Club Mix (Radio Edit)
---
Don't forget to follow our Spotify Playlist: