Léve Léve: Bongo Joe announce first ever comp of 70s + 80s Sao Tomé & Principe Islands
|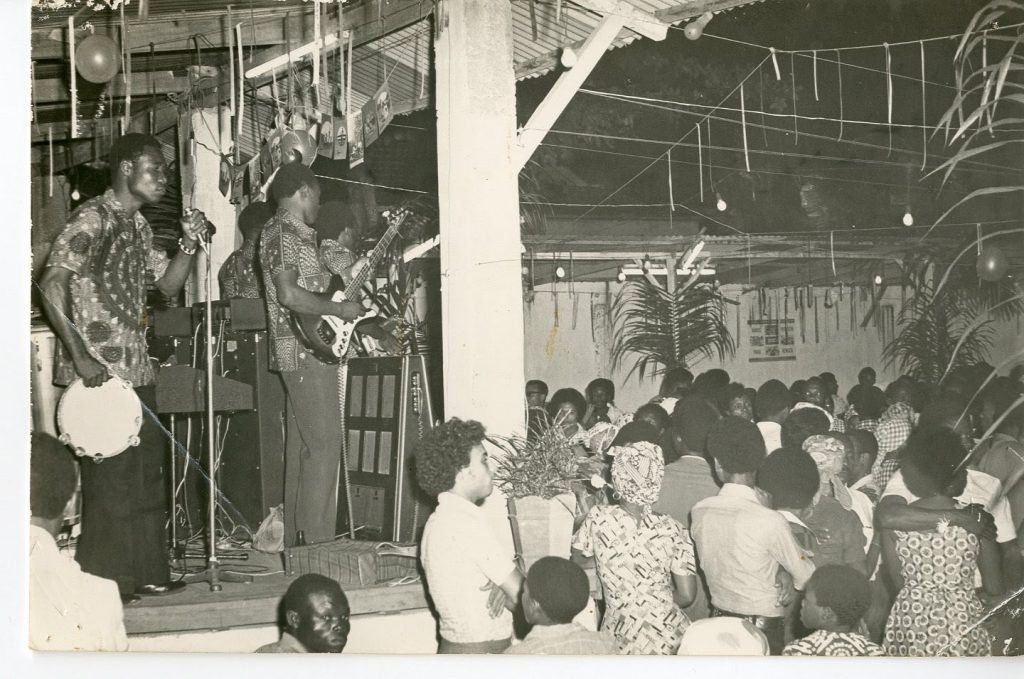 Bongo Joe presents the first ever compilation devoted to music from São Tome and Principe, two small islands situated off the coast of Gabon in central Africa.
Set to be released on Bongo Joe, the album unravels a story of liberation where the music of Africa, Europe and the Americas unify with a carefree spirit personified by a phrase the islanders use all the time: "léve léve" ("take it easy"). With echoes of Angolan semba and merengue, of Brazilian afoxê, of coladeira from Cape Verde and dance music from the Caribbean, it is a sound fiercely proud of its island heritage, sung in local dialects and using distinctive local rhythms.
The project was the idea and creation of French DJ and crate digger, DJ Tom B who has, for over 20 years been collecting music from Brazil and other Lusophone countries. It was through collecting Angolan music that he was first introduced to the unique island music of São Tome and Principe, which like Angola, has a long history of slavery and Portuguese colonialism.
Over the past five years Tom has made it his mission to investigate the length and breadth of the islands, meeting many musicians (including some who have since passed), often like a rescue mission to bring records, at threat of extinction, back to life for the world to enjoy: "[Luís] an employee from the main Cultural Centre introduced me to many musicians and sold me some records that belonged to his father… they had been sitting there in the jungle for 30 years, in the dust, with a humid smell that exists to this day…" says Tom.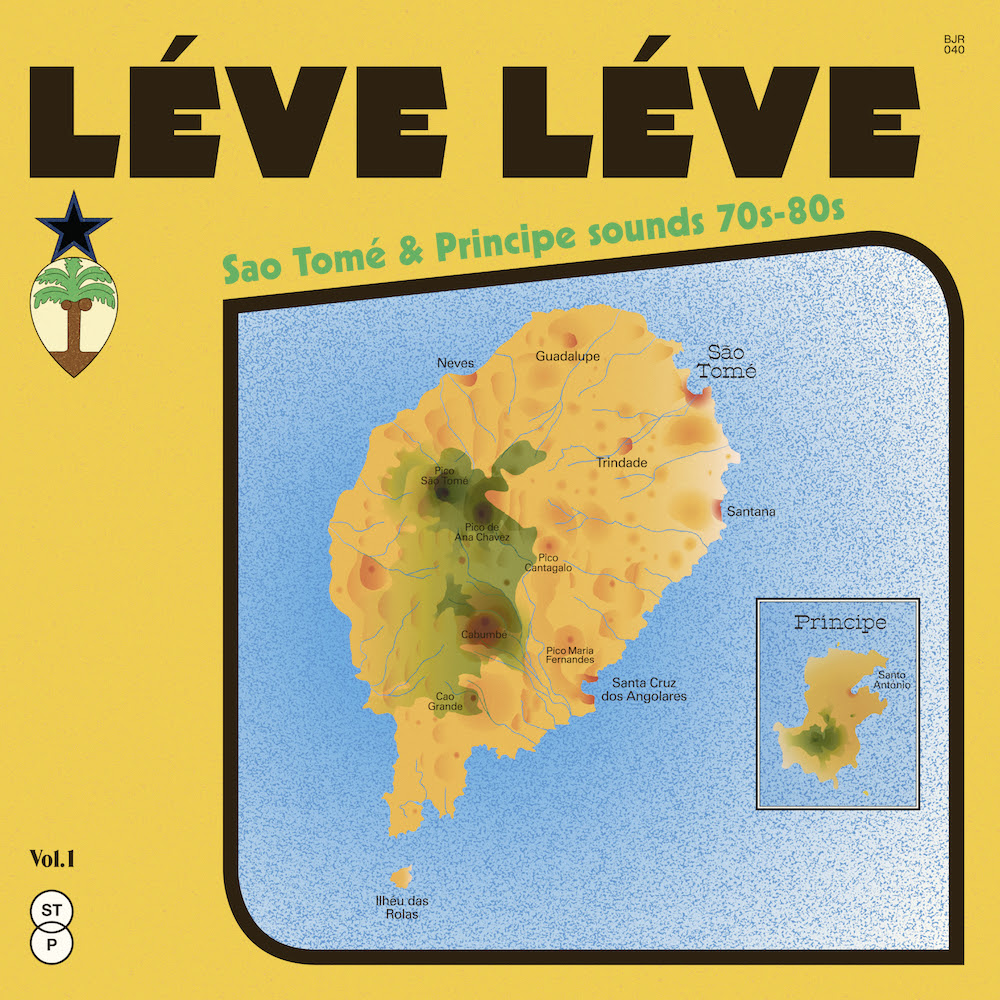 Léve-Léve represents the first bounty from his search – there is still much more to come. On this record you can hear the cultural and social history of São Tome and Principe, and how live music represented its beating heart. Once known as the "Chocolate Islands" (remarkably, these two tiny islands were the largest cocoa producers in the world, though now this title acts as a reminder of its colonial past), through the years leading up to independence from Portugal, music would be a fundamental voice of liberation and conviviality. Os Úntués were one of the first groups to make an impression, releasing a couple of 7 inches in Angola – the litmus test of success for any of the islands' groups. They united unique rhythms and dances like socopé, puita and dança-congo – borne from the islands' largely slave-descendant population – with the sound of pop music beamed in on the radio from Europe, even adding in a little bit of soukous and Brazilian instrumentation. Their main rivals were Conjunto Mindelo, who fused São Toméan rhythms with rebita, an Angolan style, to create high energy puxa, a truly original island rhythm.
From the mid-1970s, coinciding with independence from Portugal in 1975, the islands' groups featured an even stronger African influence and nowhere was that more apparent than with Africa Negra. They would listen to the latest records from Gabon, Zaire and Cameroon, taking inspiration and trying out phrasing from the greats of Central African guitar playing, developing a devoted fan base off the islands, as well as on. A score of other bands would follow a similar musical path, with a few getting their dues overseas in Angola, Cape Verde, Portugal and across Africa.
Os Leonenses (led by the iconic Pedro Lima), Conjunto Sangazuza, Sum Alvarinho and Conjunto Ecuador were just some of the other bands that formed a lively home-grown music scene that lit up the islands' bars and open-air shows from the 1950s through to the mid-90s. Regardless of class or age, they were responsible for keeping the population entertained come the weekend, with Sunday matinee shows the highlight of the week, the music not stopping from midday until midnight.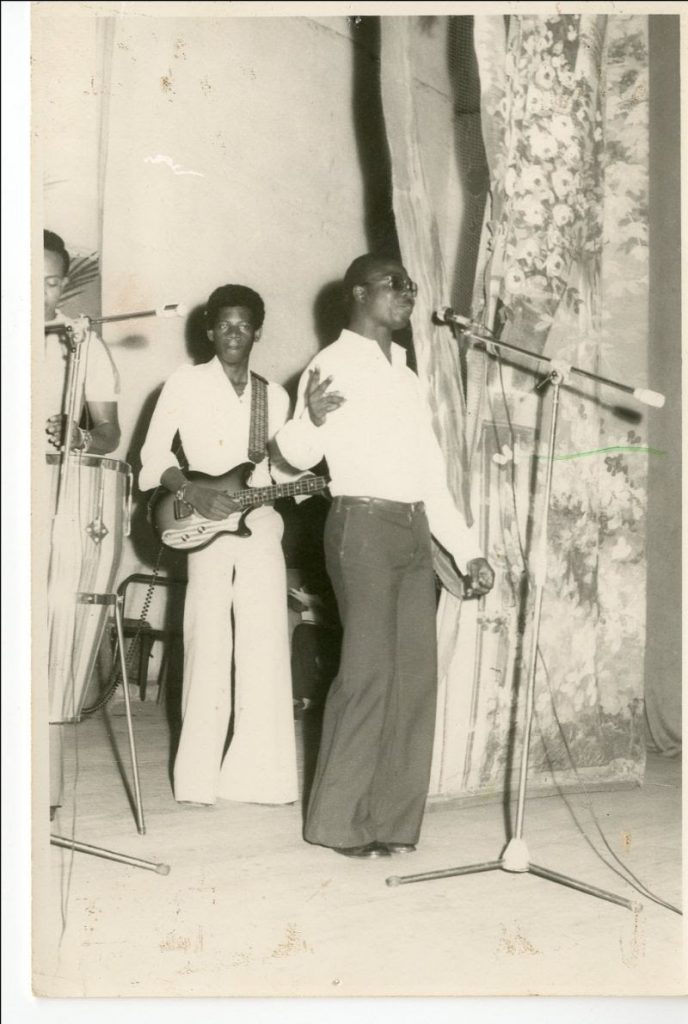 As a Portuguese island colony that was for many years populated with slaves brought from Africa, São Tome and Principe has much in common with other Lusophone countries and boasts a richly complex and idiosyncratic musical DNA. Whilst the musical tapestries of Angola and Cape Verde are well known, São Tome and Principe's secrets were assigned to the islanders themselves. Until now.
Léve Léve Tracklisting
01 Africa Negra – Mino bô bé quacueda (1983)
02 Africa Negra – Zimbabwe (1981)
03 Sangazuza – Sun Malé (1983)
04 Os Úntuès – Chi bô sá migu di védê
05 Sum Alvarinho – M'konvètá dédo (1989)
06 Conjunto Equador – Madô (1985)
07 Tiny das Neves e Conjunto Sol d'Africa – Cladênço padê cluço (1983)
08 Conjunto Mindelo – Taji océdo
09 Africa Negra – Aninha (1981)
10 Pedro Lima – Nga ba compensadora (1987)
11 Sangazuza – Cortição (1983)
12 Os Úntuès – Piquina piquina
13 Conjunto Equador – Meu dy plôcô (1985)
14 Sum Alvarinho – Tólá Muandgi (1989)
15 Pedro Lima e Conjunto Os Leonenses – Esatela licu (1978)
16 Agrupamento da Ilha – Bô gosa di so txi (1987)
---
Don't forget to follow our Spotify Playlist: