Jessie Ware's Sophomore Album, Tough Love out October 21
|
UK soul chanteuse and two-time Brit Award nominee JESSIE WARE has announced that she will release her sophomore album Tough Love on October 21 via PMR Records / Friends Keep Secrets / Interscope Records. A standard and deluxe version are available for pre-order now at iTunes.com/JessieWare. Fans who pre-order the album will instantly receive a download of "Tough Love" and "Say You Love Me."
The album is executive produced by BenZel, the production duo of Benny Blanco and Two Inch Punch. Ware also teamed with her Devotion collaborators Dave Okumu, Julio Bashmore, and Kid Harpoon, as well as Miguel, Arctic Monkeys producer James Ford, Toronto's Nineteen85 (Drake) and Ed Sheeran amongst others.
"A crystalline ballad, which brings to mind Prince at his minimalist '80s best" is how Pitchfork described the song "Tough Love" and Billboard says "the wide-open spaces and minimalist touches — a reverberating bass string, slight tremors at the end of every word — induce chills." Rolling Stone praised Ware, "with vocals so smooth they'd give Sade chills."
Zane Lowe, who premiered "Say You Love Me" on BBC Radio 1's Zane's Hottest Record in the World, raved "songs like that change the nature of pop music." Listen to "Say You Love Me" HERE.
Tough Love the album – marks the beginning of Jessie Ware – not the backing singer or the club-track vocalist – but the star. "I can't keep going round going 'oh my god, this is happening.' I feel more confident and I think that shows on the record, even the way I deliver the vocals is more upfront. Being a singer is a f*****g wicked job, but it's definitely my job now."
Tough Love is out on PMR Records / Friends Keep Secrets / Interscope Records on October 21, 2014 supported by live shows. North American shows follow a European run; October 21 in San Francisco at The Chapel, October 23 in Los Angeles at The Tower, October 26 in Toronto at The Great Hall and October 28 in New York at Brooklyn Masonic Temple.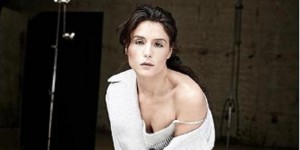 Standard Version:
1.Tough Love
2.You & I (Forever)
3.Cruel
4.Say You Love Me
5.Sweetest Song
6.Kind of…Sometimes…Maybe
7.Want Your Feeling
8.Pieces
9.Keep on Lying
10.Champagne Kisses
11.Desire
Deluxe Version:
1.Tough Love
2.You & I (Forever)
3.Cruel
4.Say You Love Me
5.Sweetest Song
6.Kind of…Sometimes…Maybe
7.Want Your Feeling
8.Pieces
9.Keep on Lying
10.Champagne Kisses
11.Desire
12.All On You
13.Share It All
14.The Way We Are
15.Midnight Caller
---
Don't forget to follow our Spotify Playlist: