Eros Ramazzotti feels like coming home during a concert in Sicily
|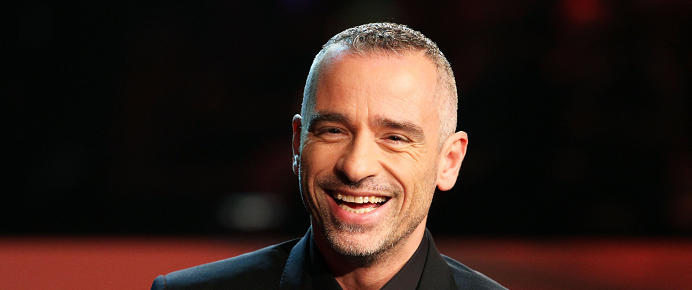 Eros Ramazzotti at the historic Teatro Antico in Taormina, on the Italian island of Sicily… some concerts are best enjoyed in unique locations. Ramazzotti in the ancient Greek open-air theater was nothing short of enchanting. Overlooking the azure blue Ionian Sea and smoking Mount Etna, this iconic theater was the perfect backdrop for an evening of Italian music that touched the soul.
It was nice to see and experience when Ramazzotti entered the stage on Saturday evening as the 2nd concert of the two in the Teatro Antico di Taormina, as the theater is officially called. With his characteristic voice and charm, he immediately conquered the hearts of the audience. It turned out once again that Italy's zokn is still one of the most beloved singers in the country.
The opening numbers, "Battito infinito" and "Gli ultimi romantici", immediately set the tone for the evening, with their mix of passion and nostalgia. Ramazzotti's career has spanned more than 30 years, and in that time he has built up an impressive list of hits. With his unique blend of pop, rock and ballads, he has sold more than 60 million records worldwide, making him one of the most beloved Italian musicians of all time. The concert in Taormina was a perfect representation of his extensive oeuvre.
Highlights of the set list on the Italian island were without a doubt the emotionally charged "Quanto amore sei" and "Un emozione per sempre", where Ramazzotti's powerful voice blended perfectly with the intimate atmosphere of the Teatro Antico. The energetic performance of "Sono" and "Dove c'è musica" also got the audience going, while the duet "I Belong to You (Il ritmo della passione)" (the famous duet with Anastacia) gave goosebumps.During the encore of "Un attimo di pace" and "Più bella cosa" the whole world seemed to stop for a moment. Ramazzotti's voice, the historic setting, the enthusiastic audience – it all came together in a magical moment that no one will soon forget.
It was a wonderful celebration of the music and career of Eros Ramazzotti. It was an evening full of emotion, passion and pure Italian musicality. The unique setting of the Teatro Antico in Taormina only added to the magic, making this an evening the lucky ones in attendance will never forget.
---
Don't forget to follow our Spotify Playlist: