Katie Melua gave a magical performance in Bournemouth
|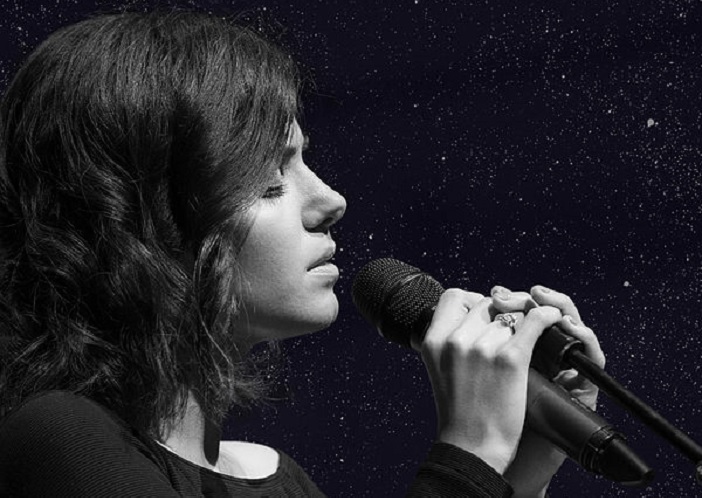 Born in Georgia in 1984, Katie Melua grew up here in England and began writing songs at the age of fifteen. A few years later, in 2003, she released her debut single "The Closest Thing to Crazy", but her big breakthrough came one and a half years later in 2005 with the monster hit "Nine Million Bicycles". With more than 11 million albums sold, Melua is one of the most successful UK artists, who has many fans in the UK. The Georgian-British singer took the stage at the Bournemouth Pavilion in Bournemouth on Wednesday evening.
Melua opened the concert with "Joy", a beautiful and touching song from her album "Album No. 8" released in 2020. The song started with soft piano notes and gradually built up to a more powerful melody, while Melua's voice remained full of emotion and sensitivity. The lyrics of the song are about finding joy and hope in life even in difficult times. Melua sings about letting go of negativity and embracing the beauty of life in the song, conveying a message of optimism and resilience to her listeners. A nice start to the performance, which ended flawlessly.
Since Melua's latest album "Love & Money" came out a month ago, the Bournemouth gig has been part of her "Love & Money" tour. Lots of music from that last album. Like "Lie in the Heat", "Golden Record", "Darling Star", title track "Love and Money" and more. But also many songs from her eighth album, "Album No.8", came and passed. Both albums were produced by Leo Abrahams, who previously collaborated with David Byrne and Brian Eno, Paul Simon, Nathalie Imbruglia, Paolo Nutini, Editors and Starsailor, among others. Still, success is not guaranteed, as the newer music seemed to have an effect on the audience in the Bournemouth Pavilion. It was mainly the better-known songs such as "Nine Million Bicycles", "The Closest Thing to Crazy", the Black cover "Wonderfull Life" and the closing "I Cried for You" that enchanted the audience the most.
That spell wasn't that hard for Melua. Like a mythological siren, she played to her audience, who listened attentively. Without talking and with full attention, the listeners were sucked into her pure enchanting singing and playing. Something magical seemed to happen, so concentrated were the artist and the audience. Nice to see and hear how a complete serenity seemed to arise.
That ended up being the only pitfall for Melua. The whole picture was right. Not a note impure, not in singing, not in music, not in appearance. Everything was tightly orchestrated, like listening to a CD. The only thing that interrupted the songs were some short, almost fully rehearsed conversations in between. That as a child, Melua used to play around an abandoned airplane graveyard with her grandmother in Georgia, named her newborn son, dedicating a song to the psychologist who died last year who took her from the valley 10 years ago. Everything seemed tightly scheduled.
One of the highlights was "The Closest Thing to Crazy", a cover by Mike Batt from his 1995 album "Arabesque", but it's been on Melua's setlist for so long you can almost call it its own song. Though Mike Batt is largely responsible for its success. Besides the fact that Batt wrote, among other things, "Bright Eyes" by Art Garfunkel and partly "The Phantom of the Opera", he had a big hit himself with "Lady of the Dawn". He also wrote a lot for Melua, as well as for this pearl.
Katie Melua played a concert in Bournemouth that couldn't be faulted, except that it was perhaps a little too staged. A little more spontaneous interaction with the audience in two directions instead of rehearsed talks, or maybe a song in a different version… It could all have been a little more spontaneous, so that the concert would become more than just a CD that is played. But musically, Melua was top notch, there's nothing to say about that.
---
Don't forget to follow our Spotify Playlist: