Amsterdam for a moment the Celtic Dream Clannad
|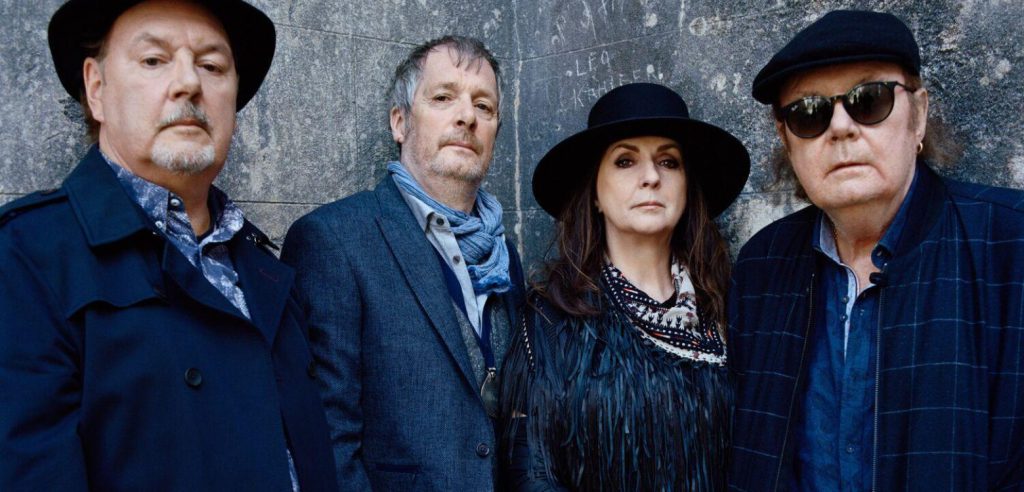 Few bands from Ireland are as famous as Clannad. Besides being a band, Clannad is above all a family. For more than fifty years, the Brennans and relatives shared the Duggans' joys and sorrows on stage until primordial member Padraig Duggan passed away a few years ago. In the meantime, the legendary band has decided to put the band to rest after a final lap of honour. They don't do this without playing some shows, all over the world. One of their stops: a sold-out Concertgebouw Amsterdam.
Two translucent canvases formed the sober decor in a sold-out concert hall. Sober, but effective, the canvases accentuated the beautiful antique organ that graced the background. The band itself modestly contrasted with the grandeur of the hall, without getting lost in this. A tightly directed light show conjured up organic and dreamlike images on the richly decorated ceiling and equally positively ludicrous walls of the great hall.
The public was treated to a cross-section of the oeuvre that Clannad has built up in its fifty years of existence. The emphasis in the first set was on the Gaelic songs, sung in their original language. This gave the first set in particular a nice and dreamy atmosphere. In the second set, more and more English seeped into the songs, and the tempo was also a bit higher. From the dreamy images, we rolled straight into cosy pubs and cheerful folk festivals, where (ever poetic) drinking songs were also not shunned.
Pól Brennan, who was on guitar on the right as an energetic ring leader excited and fanned the band members and the audience, was able to explain various Gaelic terms or cultural differences to the audience with a wink. A stark contrast to Ciaran Brennan who brought languid energy to the left on bass, paired with a drier sense of humour. In the middle, with her harp and crystal clear vocals, Moya managed to enchant the hall with motherly warmth.
Musically the evening was fine and the acoustics great, although the evening did not go smoothly. Perhaps a small mistake was made here and there and when the relatively new song 'A Celtic Dream' was played you noticed that something was not right. Soon after, Moya paused the concert for a few seconds and apologized, her harp was mistuned. It's the mistakes like this that make the band human and approachable. It made the evening intimate and pleasant, despite the more than 2000 people in the audience.
After the two sets, there was still room for a spectacular encore, which managed to get the audience clapping and dancing before they were sent home after a standing ovation. From the warm concert hall where one could dream away in a Celtic fantasy to the terrible Dutch mood outside and the knowledge that most people have seen the legendary folk band for the last time. Clannad in top form left Amsterdam with the memory of a glorious Celtic dream.
---
Don't forget to follow our Spotify Playlist: