Powerhouse mandé jazz ensemble Balimaya Projectshare new album "When The Dust Settles"
|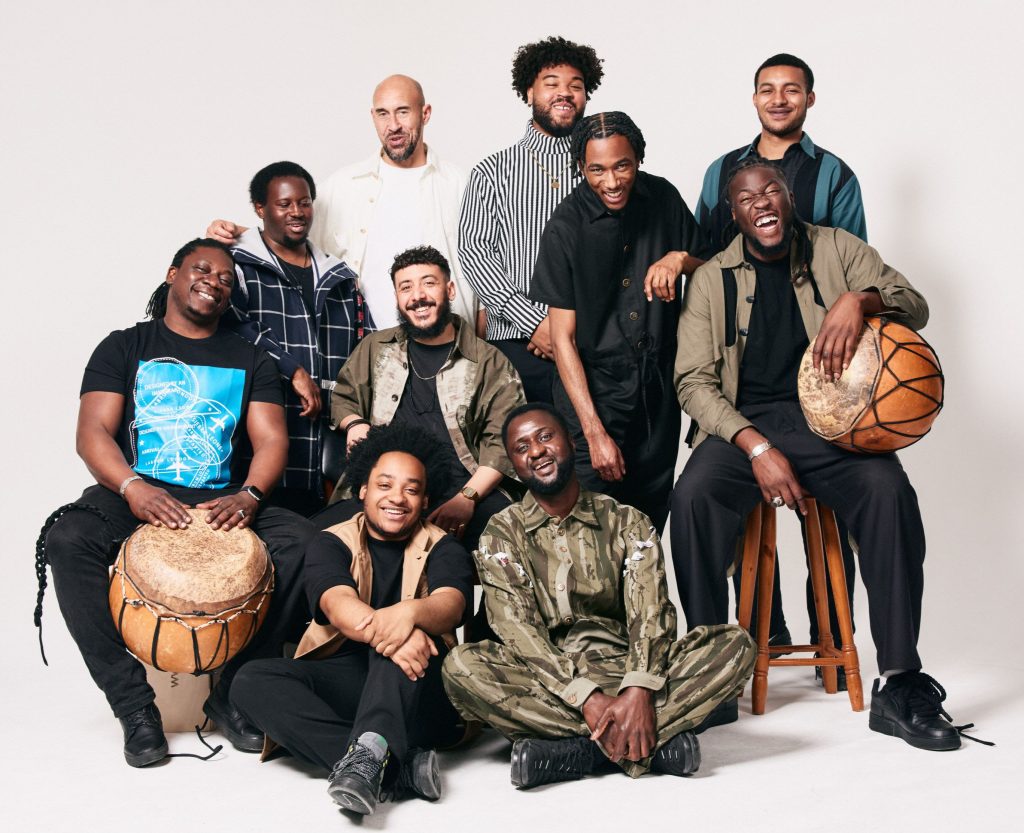 Powerhouse mandé jazz ensemble Balimaya Project released their second album "When The Dust Settles" on July 21st via New Soil x Jazz re:freshed and shared a new video "A Prayer To Our Parents".
Rooted in the Kaniya Soli rhythm – part of the Soli family of rhythms and used during the initiation of boys into manhood – "A Prayer For Our Parents" is Balimaya Project's gift to the men and women who raised them and the wider hopes and sacrifices made by their predecessors. Written by guitarist Godwin Sonzi, the delicate, beautiful melody unfolds into a rolling and reflective composition, individual improvisations giving space to roam amid the track's grand and salutary horn refrain.
A dynamic maturation of the group's thrilling big band sound, the new album When The Dust Settles is a personal and cathartic expression of grief, rage, love and joy. Fusing West African rhythmic tradition with the energy of London's jazz continuum, the album celebrates the restorative power of Black male brotherhood among diaspora communities in London.
Led by composer/arranger and UK-based Djembe player Yahael Camara Onono, Balimaya Project has established itself as one of the most exciting and forward-thinking ensembles in Britain.
Enlisting guest vocalists Afronaut Zu, Obongjayar and Fassara Sacko across ten groove-laden and punchily percussive tracks, each song on When The Dust Settles engages intentionally with the significance of folkloric rhythms to illuminate themes that include the death of Camara Onono's older brother, losing a child, becoming a father, migration, survival and a search for truth. As Camara Onono describes: 'One thing that's really linking us is that concept of family and the bonds are getting stronger every time … It was important to me to go deeper and address not just tradition and culture, but also address emotion.'
---
Don't forget to follow our Spotify Playlist: