Muse Electrifies The John Smith's Stadium with Will of the People World Tour
|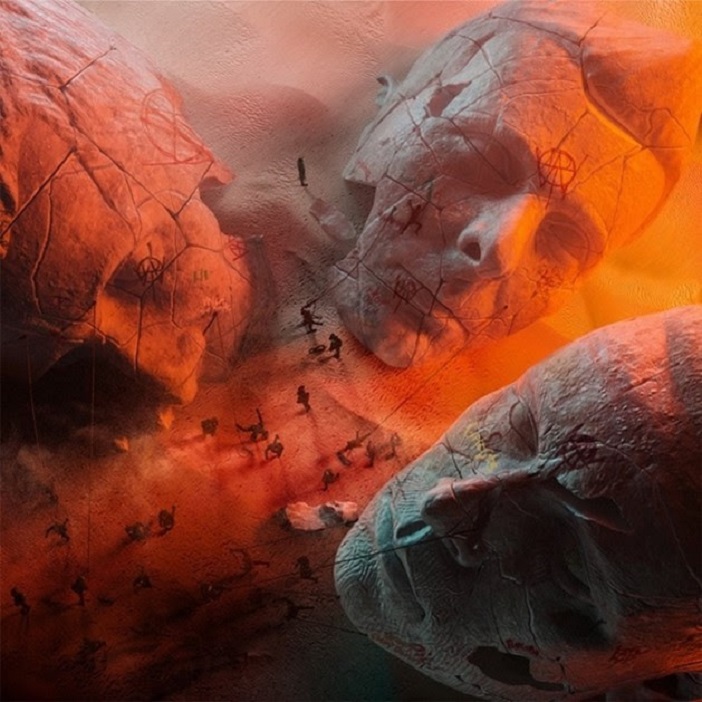 On a balmy summer evening in Huddersfield, England, music enthusiasts gathered at The John Smith's Stadium for a night of rock and spectacle with the legendary band Muse. The occasion was the Will of the People World Tour, which coincided with the imminent release of their highly anticipated ninth studio album. The event was nothing short of electrifying, leaving fans of all ages spellbound.
The evening kicked off with special guests Royal Blood and The Warning, setting the stage for a night of powerhouse performances. Royal Blood, the dynamic duo consisting of Mike Kerr and Ben Thatcher, showcased their signature blend of raw energy and thunderous rock. With a new album on the horizon, they treated the crowd to a taste of what's to come, leaving them hungry for more.
As the anticipation reached its peak, Muse exploded onto the stage, opening with the title track of their forthcoming album, "Will of the People." The crowd erupted with excitement, instantly swept away by the band's intense energy. From that moment on, Matt Bellamy, Chris Wolstenholme, and Dominic Howard held the audience in the palm of their hands. The setlist was a carefully crafted mix of new material and beloved classics, ensuring that both die-hard fans and casual listeners were captivated throughout the night. Hits like "Hysteria," "Psycho," and "Time Is Running Out" had the stadium pulsating with an undeniable energy.
Muse's ability to seamlessly blend their intricate instrumentation with Bellamy's soaring vocals was a testament to their musical prowess. The stage production was nothing short of a visual feast. Elaborate lighting setups, pyrotechnics, and cascading confetti created a kaleidoscope of colors that mirrored the band's sonic intensity. Muse's incorporation of cutting-edge technology added an extra dimension to their performance, making it a truly immersive experience. It was evident that no detail was overlooked in crafting a show that was both sonically and visually stunning. One of the highlights of the night was the band's rendition of "You Make Me Feel Like It's Halloween," which seamlessly blended Bach's "Toccata and Fugue in D Minor" with Muse's own distinctive style. This unexpected and masterful fusion showcased the band's ability to push boundaries and keep their audience on their toes.
As the night drew to a close, the band delivered a jaw-dropping encore. The crowd was treated to an emotionally charged performance of "Knights of Cydonia," complete with Ennio Morricone's iconic "Man with a Harmonica" intro. It was a fitting end to a night that had been filled with surprises, energy, and a relentless commitment to delivering an unforgettable experience. Muse's performance at The John Smith's Stadium was a testament to their status as one of the greatest rock bands of our time. Their ability to seamlessly blend musical virtuosity with showmanship is unparalleled. The Will of the People World Tour gig of Muse in Huddersfield was a resounding success, leaving fans enjoying an exceptional evening of music.
---
Don't forget to follow our Spotify Playlist: