La Femme sets the roof of the Ancienne Belgique on fire
|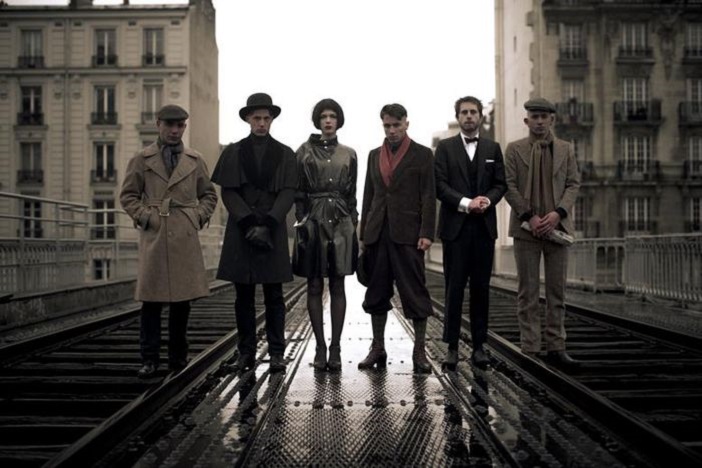 On Sunday, March 20, the concert of the band La Femme, from the French Biarritz, which had already been moved due to corona, finally took place. As part of the "Paradigmes" world tour, the band played in a large hall of the Ancienne Belgique in Brussels, which was sold out long in advance.
With the album "Paradigmes" the band is steadily building on an oeuvre that is winning over more and more followers. Stylistically, the band is difficult to capture. The band plays a kind of 80s synth-pop based new wave with punk and retro pop influences. Sometimes you hear snippets of music that could have come straight out of a Sergio Leone movie soundtrack. For example, you hear 60s pop or genuine 70s punk where guitar and synthesizers unexpectedly intertwine and even duel with each other.
La Femme made no secret of their intentions in Brussels. After an intro the band immediately kicked off with three of their biggest prize songs from the new album. The übercool "Nouvelle Orléans" was followed by "Le sang de mon prochain", after which the band immediately continued with sing-along "Cool Colorado". The audience that had waited so long for this performance was clearly in the mood for a party and didn't let the band encourage them twice. They immediately sang along and no one, absolutely no one could stand still.
The band kept playing in a very high energy mode at a tempo of 120 bpm and even managed to bring the audience into ecstasy from time to time. The band did set the roof of the Ancienne Belgique on fire. "Nous Étions Deux" from the 2013 album "Psycho Tropical Berlin" was followed by a furious version of the punk pastiche "Foutre le Bordel". The band made the room explode with beer showers. The song was sung along by the crowd. On stage, singer Marlon Magnee turned out to completely fall into his role as a kind of resurrection of Belgium's most famous punker Plastic Bertrand. Wonderful, a band that is not averse to a good portion of humour in the music.
At no point did La Femme intend to slow down. The band waltzed across the hall. The audience surrendered completely. One highlight after another just kept coming. People buy expensive concert tickets for this. People want to queue for this. Complete surrender and a band that tearing, moaning and ferocious soloing gives the audience everything they have in them. Delicious!
"Antitaxi," "Elle t'aime pas," they all went in, like God's word in an elder. At "It's time to wake up" the Anno now almost prophetic lyrics were projected behind the band. It was the last song of a legendary performance that will haunt Brussels for a long time to come.
But if it wasn't enough, the band came back for the encores. "Vagues", a musical epic that lasts more than fifteen minutes, full of ripping guitars and synthesizers that were handled as if they were guitars. The most amazing forgotten sounds from the late 70s to 90s shook the hall to its foundations. In the closing track "Tatiana", La Femme sings about adventures with Tatiana in New York and Las Vegas. Their tour will take them to all those places this year, and if they keep playing like that, there will be immense adventures to come, that's for sure. La Femme live is nothing less than a sensation.
---
Don't forget to follow our Spotify Playlist: