Youssou N'dour and Le Super Etoile de Dakar
|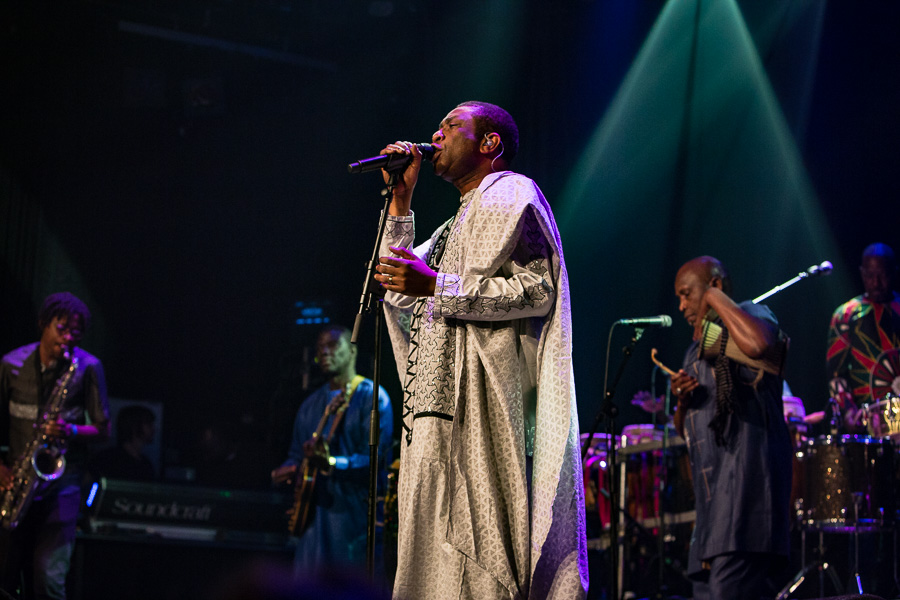 The excitement was already in the air while people was queuing at the Melkweg in Amsterdam. It was quite a while since the last time that the ex minister of culture of Senegal, Youssou N'dour, performed in Netherlands, so it was no surprise that the concert was sold out.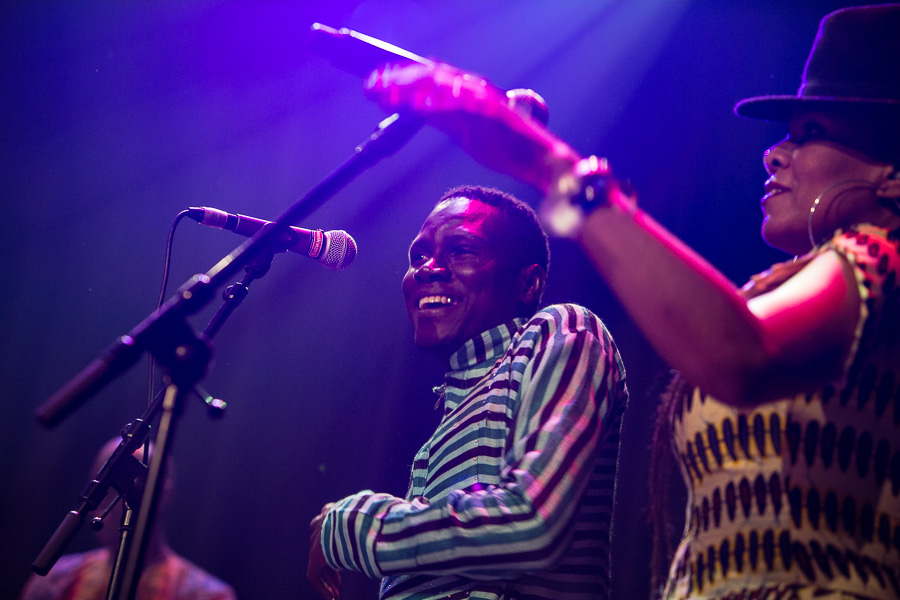 Youssou N'dour is back in an extensive world Tour with his vibrant new album Africa Rekk (2016) which is considered his best after the grammy awarded Sant, released internationally under the name Egypt (2014); if Egypt was a tribute to Sufism, Africa Reek is an album that speaks to the young africans and offers a contemporary and positive image of an Africa that is evolving. Africa Rekk, featuring 12 songs, has been released under Jive Epic (Sony) and is the 34th album in the prolific career of Youssou N'dour.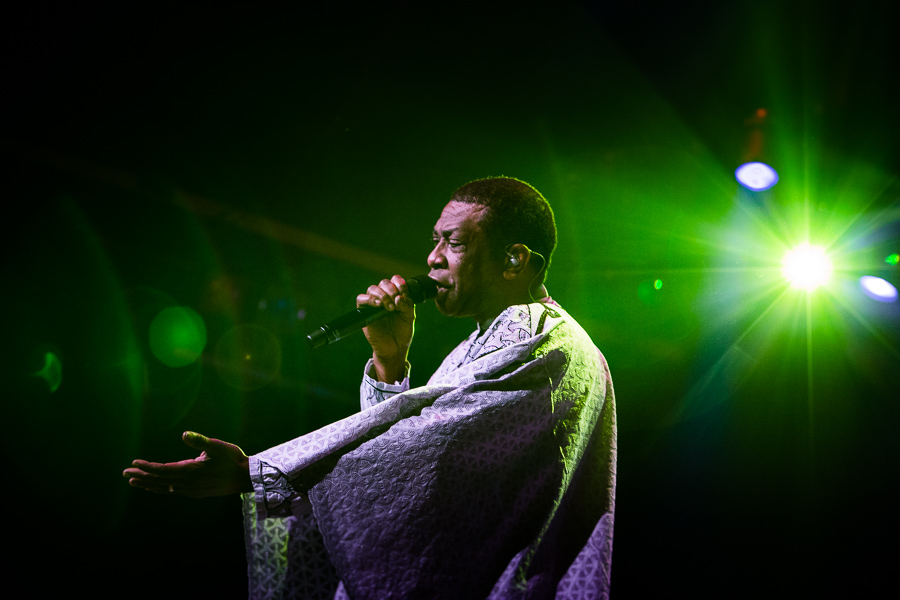 In the hall of Melkweg, the colourful crowd was already warm when N'dour's band, Le Super Étoile de Dakar, entered on the stage, and the "king of african Mbalax" (a mixture of traditional griot music and western rhythms) literally set the hall on fire from the very start with his 1990's hit "Set". During a well structured two hours long show, Youssou N'dour celebrated with the audience old songs, including the worldwide hit "7 Seconds" (his powerful background singer performed Neneh Cherry's part), and presented the new ones in front of an unstoppable dancing audience that also enjoyed the acrobatic and energetic movements of the two talented dancers.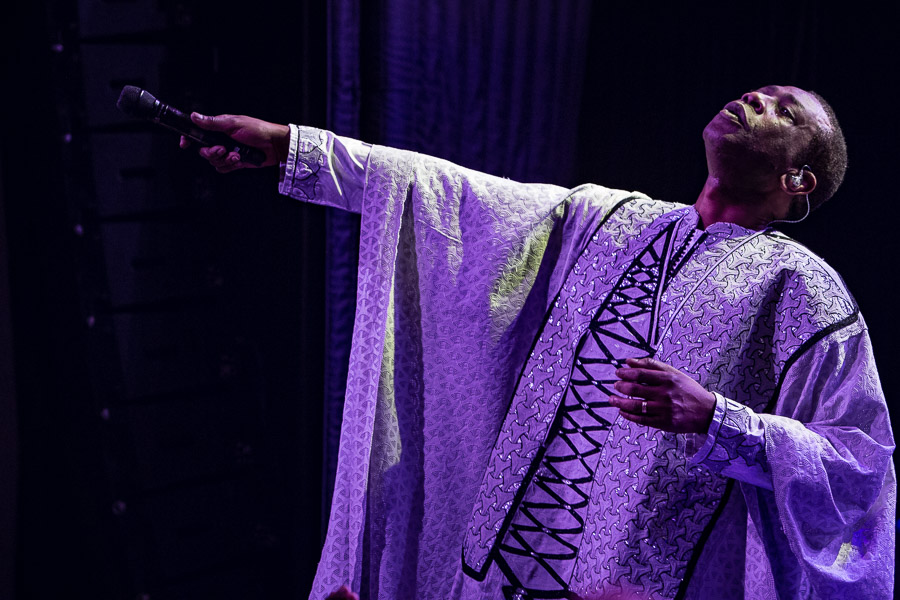 Always with a positive attitude, his compromise with human values and social issues is a fundamental part of the message he wants to pass through his songs: in "Be careful", for example, he advises young people to not be victims of the materialism and be attentive to what really matters.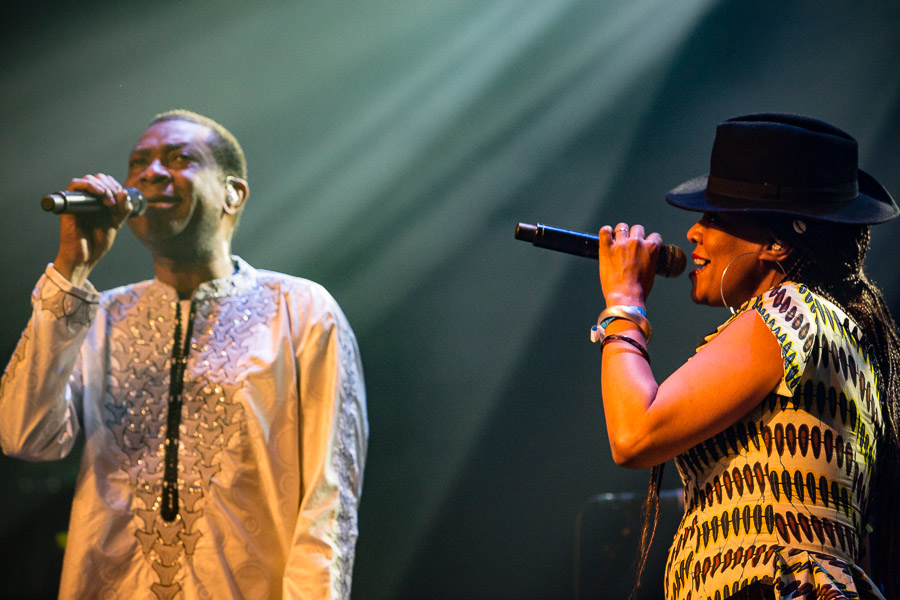 N'dour ended the concert set with the brilliant afro-cuban calypso "Money Money" (which is also the last song of the album) but performed it in a more energy way, taking the passionate audience into an perfect grande finale.
The band indulged the tireless audience with an extra three songs set that seemed to be a little bit too much for the otherwise fit 57 years old artist who left the stage before the very end of the last song. The good atmosphere remained intact, though.
Foto (c) Eric van Nieuwland
---
Don't forget to follow our Spotify Playlist: