Peter Gabriel Thrills Birmingham Audience with Unforgettable Performance
|
On Saturday evening, the legendary musician Peter Gabriel took the stage at Utilita Arena in Birmingham, UK, captivating fans with a mesmerizing performance that showcased both his iconic hits and exciting new material. This marked Gabriel's first solo shows outside of North America since his acclaimed Back to Front Tour in 2014, which celebrated the timeless album So. Joined by his talented band-mates Tony Levin, David Rhodes, and Manu Katché, Gabriel delivered a night to remember.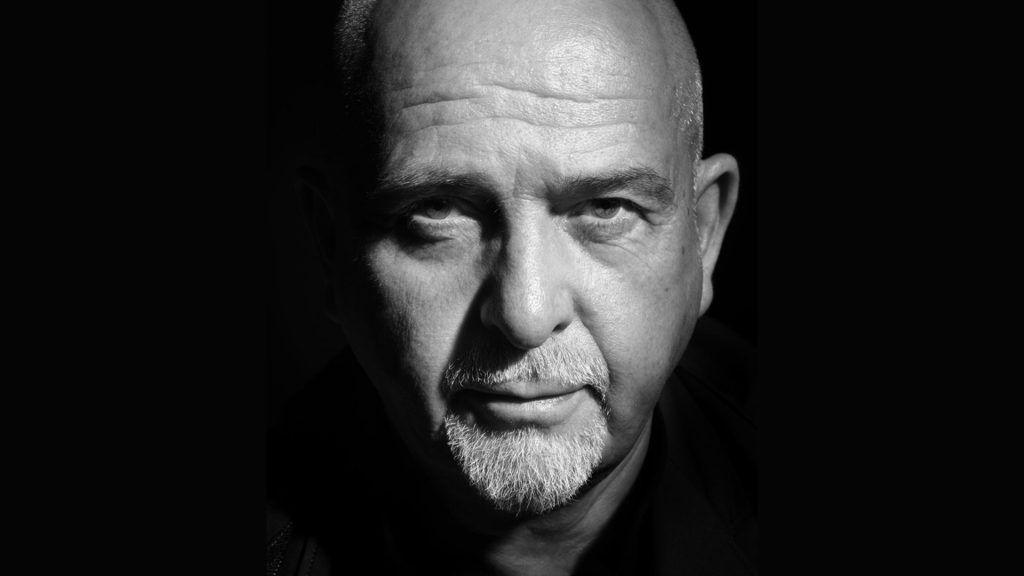 Opening the set with "Washing of the Water," Gabriel immediately set the tone for an evening of emotional depth and musical brilliance. The audience was taken on a journey through his remarkable catalogue, as he seamlessly transitioned from fan favorites like "Growing Up" and "Digging in the Dirt" to new songs from his forthcoming album "i/o". The crowd embraced the fresh material, showcasing their unwavering support for Gabriel's ongoing musical evolution. The new songs were performed with often lengthly explanations. Fans listened intently and appreciated them.
As the concert progressed, it became evident that Gabriel's performance was not merely a collection of songs, but a carefully curated experience. The introspective "Four Kinds of Horses" and the thought-provoking "Panopticom" demonstrated his ability to tackle complex themes through his music, eliciting a profound emotional response from the audience.
The energy reached its peak during the second set, with Gabriel delving into the atmospheric "Darkness" and the anthemic "Red Rain," where his commanding stage presence and unmistakable vocals captivated the entire arena. The heartfelt duet of "Don't Give Up" with a surprise guest vocalis, Ayanna Witter-Johnson, showcased Gabriel's ability to collaborate with artists who share his passion for meaningful storytelling. She sounded soulfull yet pure, and received a well deserved applaus after Peter pointed to her after the song.
Gabriel's bandmates proved to be an integral part of the performance, showcasing their musical prowess throughout the night. Tony Levin's masterful bass lines, David Rhodes' evocative guitar work, and Manu Katché's dynamic drumming created a sonic tapestry that brought Gabriel's music to life in a truly immersive way. While singing masterpiece "Sledgehammer", Gabriel showed his danceing moves, like he was some part of a boyband. A 73 year old Boyband though.
The encore performances were nothing short of breathtaking. The crowd erupted with joy as Gabriel launched into the iconic "In Your Eyes," creating an electric atmosphere that resonated throughout the venue. For the second encore, Gabriel paid homage to his activism and social consciousness with a poignant rendition of "Biko," reminding everyone of the power of music to inspire change.
Beyond the exceptional musical journey, the production value of the show was equally impressive. The stage design and visual effects enhanced the emotional impact of each song, elevating the concert into a multi-sensory experience. It was a testament to Gabriel's meticulous attention to detail and his commitment to delivering a memorable performance.
Peter Gabriel's gig in Birmingham was a testament to his enduring influence and artistic brilliance. From his Genesis days to his successful solo career, Gabriel has consistently pushed the boundaries of music, challenging conventions and touching the hearts of fans worldwide. This performance proved that even after decades in the industry, Gabriel's creative flame burns brighter than ever. As the concert came to a close, Birmingham was left in awe, grateful for the opportunity to witness a true musical icon in his element. Everyone left the venue, smiling and talking to complete strangers who became new friends. Peter Gabriel is still at the top of his performing powers, even in his 70s.
---
Don't forget to follow our Spotify Playlist: