Fish leads musical high mass in Heerlen
|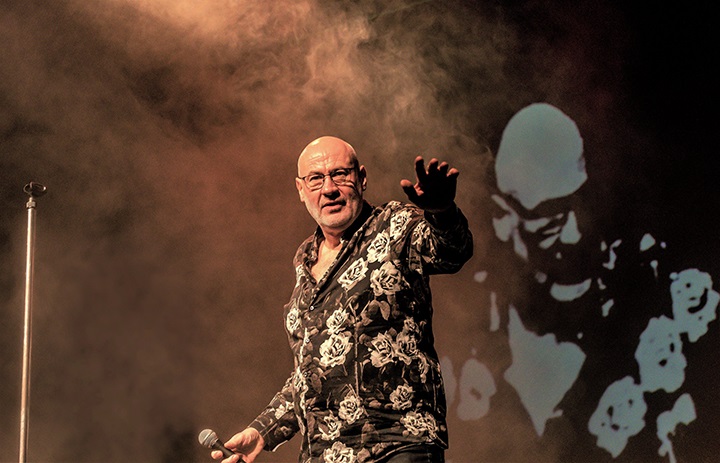 Music lovers in South of the Netherlands have become increasingly spoiled in recent years by the more than excellent programming pop venues in the area. The Limburg Hall of the Parkstad Limburg Theater in Heerlen is regularly renamed Musichall, in which more and more artists who appeal to the imagination do perform. On October 27, it was time for Fish, the living legend of Scotland, to perform in Heerlen. The singing writer still has an immense fan base of loyal fans, which once and for all became clearly a Heerlen. The venue was sold out to the brim, there was really no free spot left. Doors remained open, and the neck muscles tested by the people in the back of the hall.
The now 60-year-old Fish is touring Europe with a last chance for fans to hear the legendary Marillion album 'Clutching at Straws' performed live. He also played new songs that people already know from the recently released 'A Parley with Angels', and a number of never-before-played songs that have yet to be recorded for the latest album that Fish will be recording under the title 'Weltschmerz'.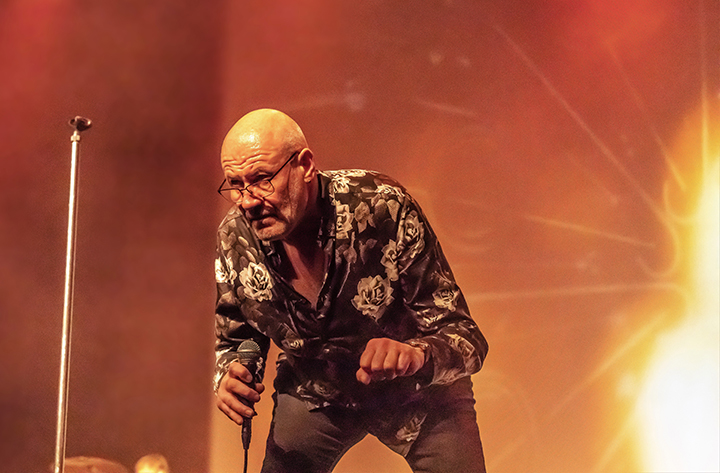 Fish started with 'Slàinte mhath' accompanied by his five-man band. When he entered the stage he was welcomed by the audience as a father who returns after having been away from home for a long time. The man raised his hands and over a thousand men in the hall began to sing. It was like an elder who is welcomed in his parish. Fish quit smoking and that was audible. His voice has become older; More mature, more lived through but he sings well. The band played in front of a big screen on which projections from different cameras were shown and on which photos and album art also passed by. Very nicely done and certainly enhancing the atmosphere. He played the new song 'Man with a stick', in which Fish actually showed to be a writer first and after then became a singer. The autobiographical song showed Fish at its most vulnerable, he gave a look with his grief on the death of his father, the doubts that this brought for himself.
"You gave them your all, got a watch and a bungalow, mothballed the uniform and faded away
Lost all you loved, withered and vulnerable, your fate unavoidable
The son becomes the man
The man with a stick, a man with a stick"
Man with a stick – Fish
Classic songs such as 'Hotel Hobbies', 'Warm wet Circles' and 'Sugar Mice' were sung almost from beginning to end by the audience. Fish told some good stories about his bygone times, his own career, but was also looking forward. All with that typical Scottish humor, which appealed well to the public. The band that accompanied him was good, played very well and some pieces were performed so well live, you involuntarily thought it might be better than the original versions.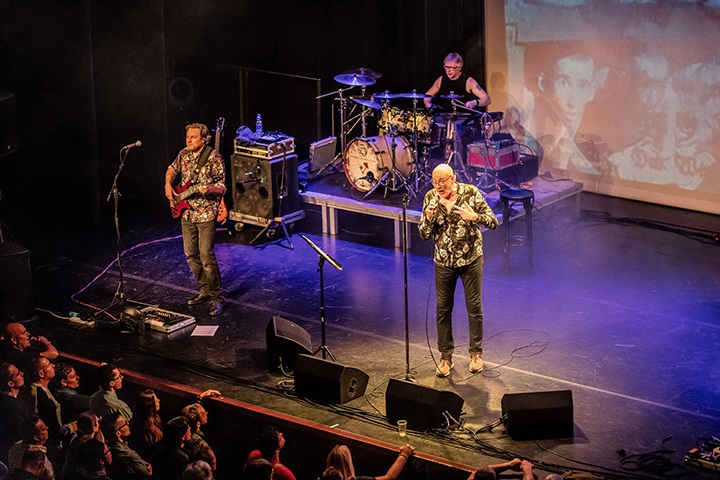 The audience felt the vibe which hung clearly in the air, and this vibe was well picked up by Fish. Fish said he is mainly a writer, but one who has learned through the years like no other to do so together with the audience, to ensure an unforgettable evening. After two hours, Fish returned to the stage for his last two encores. 'Tux on' and the audience favorite 'Incommunicado' brought the moment to the boiling point. There was no question this was a 10-0 win for Fish; This evening Fish did set a 10-10 score on the board.
We will undoubtedly see Fish again in The Netherlands for his last 'Weltschmerz' tour somewhere in 2020. Your reviewer, having seen this performance, does even think we could see Fish again sometime next summer at a festival like Bospop in Weert. If so, do not miss it.
Photos (c) Anita Martin, AnnaPileafotografie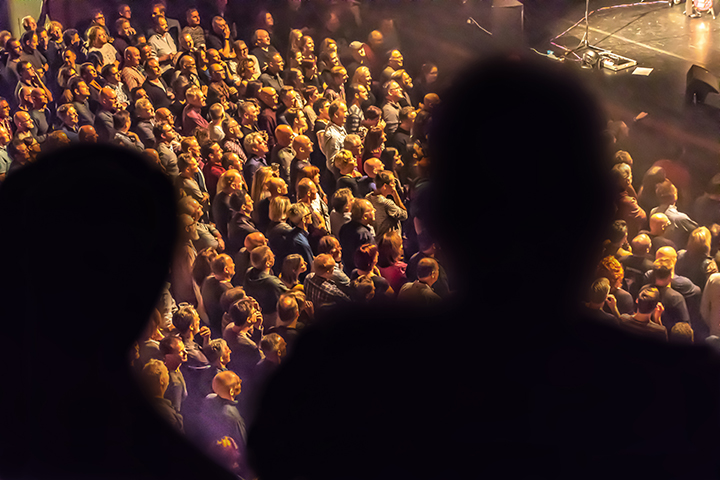 ---
Don't forget to follow our Spotify Playlist: