Legends Never Really Die: Amy Winehouse
|
Nowadays it is impossible to imagine society without digitization. Artists like ABBA and Gorillaz perform as holograms and AI is on the rise. There are even completely virtual artists to be found and it is waiting for AI to write a hit. Yet at Maxazine we believe that the real artists should never be forgotten. These are the real legends that put music on the map. That's why at Maxazine we let the real heroes live on. Musical legends never die! We called in the AI to create new images of deceased legendary musicians, what they might have looked like now.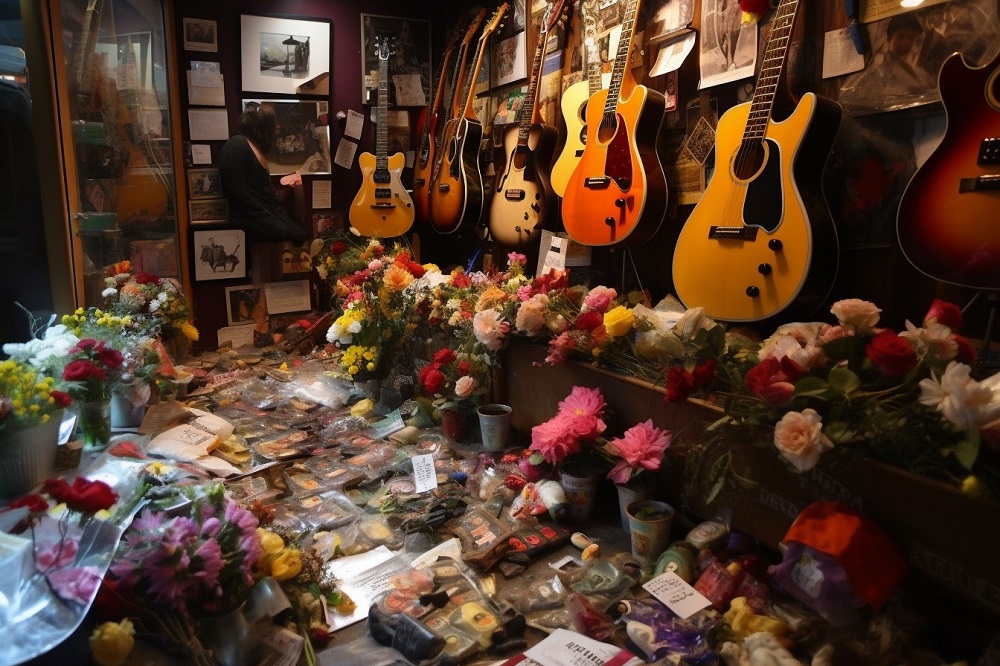 Amy Winehouse
Amy Winehouse was a British singer-songwriter and one of the most talented and influential musicians of her time. She was born on September 14, 1983 in London and grew up in a Jewish family with strong musical influences.
Amy's musical talent was discovered early on and she started singing and writing her own songs at a young age. At the age of 16, she dropped out of high school and started working seriously on her music career. She performed in local clubs and was soon offered a recording contract.
In 2003, Amy released her debut album "Frank", which was well received by critics and audiences alike. The album showcased a combination of jazz, soul and R&B and showcased her unique voice and lyrical skills. However, her second album, "Back to Black", released in 2006, marked her breakthrough with the general public.
"Back to Black" featured some of Amy's most iconic songs, including "Rehab," "You Know I'm No Good," and "Back to Black." The album was praised for its raw, honest lyrics and the combination of soul and pop music. It won several awards, including five Grammy Awards.
Unfortunately, Amy also struggled with personal issues, including addictions and mental health issues. Her public appearances were sometimes affected by these issues and she passed away in 2011 at the age of 27 from alcohol abuse.
Although Amy's career was short, she had a huge influence on the music world. Her unique voice and lyrical skills have inspired countless other artists and her albums are considered modern classics. Amy Winehouse will always be remembered as one of the greatest musicians of her generation.
If Amy hadn't died, Amy would be 39 years old by now and hopefully she would have kicked the habit of drinking and drugs. This would have done her life and appearance a lot of good, and we probably could have heard many more hits from Winehouse. Those hits, AI is just not far enough for that, but what Amy would have looked like, it could just have been like this: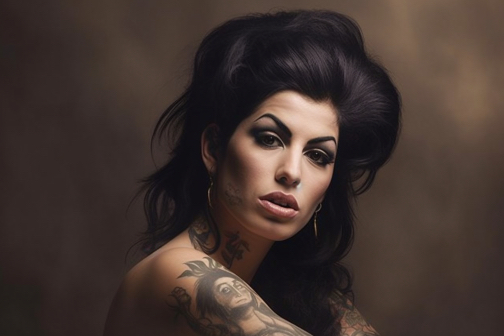 ---
Don't forget to follow our Spotify Playlist: