Guitarist Ian Bairnson dies at age 69
|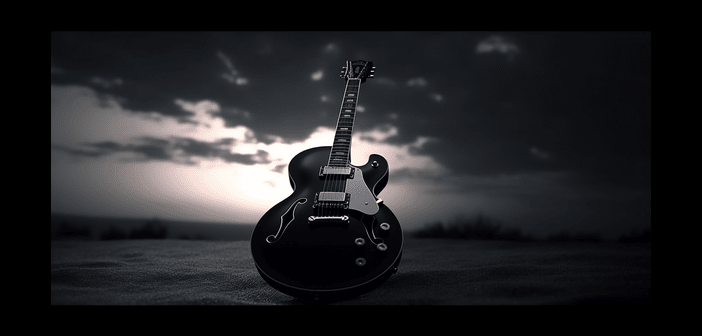 The music world has lost one of its greatest guitarists, as Scottish musician Ian Bairnson reportedly passed away last Friday, April 7, 2023. Iain Bairnson was allowed to turn 69 years old, he had been suffering from dementia for a long time. His wife Leila announced his death via social media.Ian Bairnson was best known for his work with the Alan Parsons Project. Bairnson has been a part of the music industry for over 40 years and has played on several iconic albums. Bairnson's early influences included guitar greats like Jimi Hendrix, Eric Clapton and Jeff Beck. However, he developed his own unique playing style, which was characterized by his ability to mix different genres of music. Bairnson's versatility as a guitarist is evident in his work with the Alan Parsons Project, where he transitioned seamlessly from playing rock riffs to delicate acoustic melodies. His contribution to the band's music cannot be overstated, as he played a pivotal role in creating some of their most memorable songs.
Bairnson's legacy is marked by his work with well-known artists such as Kate Bush on whose first two albums he can be heard. He is the man who plays the fantastic guitar solo on 'Wuthering Heights'. He became especially famous and appreciated as a guitarist with The Alan Parsons Project and its predecessor, the band Pilot, with which he had his first big hit 'Magic'. Bairnson was also a skilled songwriter and producer and his contributions to the music industry have been recognized by many. Bairnson's collaboration with Alan Parsons on the album 'Eye in the Sky' is regarded as a classic of the genre and one of the most iconic albums of the 1980s. Biarnson can also be heard on the 'lost' Alan Parsons Project album 'Freudiana'. Bairnson played guitar on more than 100 albums by Chris de Burgh, Jon Anderson, Elaine Paige, Beverley Craven, among others, he was guitarist and composer with Eurovision winners Buck's Fizz and with Kenny Rogers.
Het overlijden van Ian Bairnson is een enorm verlies voor de muziekindustrie. De Schotse gitarist was een getalenteerde muzikant die met zijn uitstekende werken een belangrijke bijdrage leverde aan de muziekwereld. Zijn heengaan zal door zowel fans als collega's worden gevoeld, en zijn nalatenschap zal toekomstige generaties gitaristen blijven inspireren. Terwijl we rouwen om zijn verlies, vieren we zijn leven en de muziek die hij creëerde, die tijdloos zal blijven. Rust in vrede, Ian Bairnson.
---
Don't forget to follow our Spotify Playlist: