Blur drummer Dave Rowntree's releasing debut album "Radio Songs"
|
Blur-drummer Dave Rowntree released his debut album, "Radio Songs" through Cooking Vinyl. Featuring the single, "Tape Measure," and a handful of introductory tracks that have introduced Rowntree's own music some thirty-two years after Blur's debut record Leisure was released back in 1991.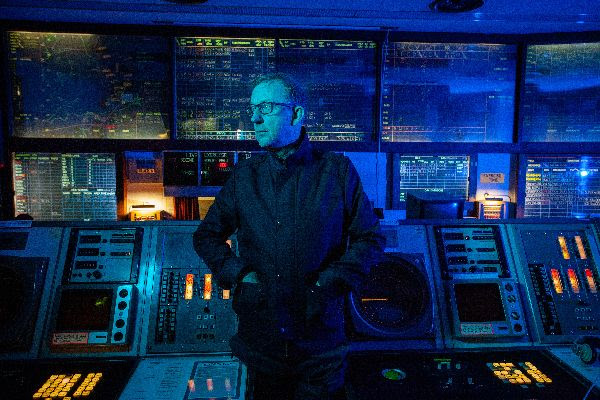 "Radio has been a constant for me," Rowntree reflects. "It's been one of the steadying factors in my life." Hence the title of "Radio Songs", Dave Rowntree's debut solo album. Many of the songs on it began life with his recordings of the weird and wonderful sounds of atmospheric static in-between stations, using them as the foundations upon which he built the tracks.
'The idea of "Radio Songs" is me spinning through the dial,' he explains. 'It sounds like you've got a radio tuned to some static and you spin the dial, and the song pops out of it. And then you spin the dial again, and the song dissolves back into the static.' Moreover, each of the songs on the record finds Rowntree exploring significant turning points in his life.
Best known as the drummer in Blur, Dave Rowntree is also something of a polymath: film and TV composer, podcaster, light aircraft pilot (and instructor), lawyer, and former Labour councillor. 'I've always been a bit of a nomad,' he laughs. 'Never quite satisfied. I suppose I'm endlessly ambitious, really.' Those ambitions have led him to the creation of Radio Songs, which he points out is 'an album that I've been musing on and chipping away at for a few years now.'
It's a record set to surprise many people, being an electronic-based album with orchestral fringes, filled with great, tuneful songs delivered by Rowntree's assured and expressive vocal performances. While down the years he's provided backing vocals on many of Blur's albums and onstage during their live sets, this is the first time the drummer has stepped up to the microphone as a singer in his own right. He says he didn't particularly find the prospect daunting.
'Less than you'd think, really,' he notes with a chuckle. 'I'm kind of unselfconscious in the studio, having spent half my working life there. What really helped was I took trumpet lessons during lockdown. Absolute disaster. My trumpet-playing sounds like wild geese being murdered by a fox. But that really nailed the breathing aspect of singing for me. I'm still experimenting with my voice.'
Produced by Leo Abrahams (Brian Eno, Ghostpoet, Wild Beasts), featuring co-writers including Gary Go and Högni Egilsson and stirring orchestrations recorded in Budapest, "Radio Songs" is a sonically expansive, but also deeply personal record. The slow-burning ballad "1000 Miles," for example, is a remote long song expressing the difficulties in sustaining a relationship as a world-travelling musician.
'I'd just had an argument with my girlfriend the morning when I set off for Iceland to work with Högni,' Rowntree recalls. 'Which is just the wrong thing to do, isn't it? Because then there's no chance of making up 'til you get back again. And so that's what the song is about. It's like, 'Oh God, I'm 1000 miles from home.' That's been a real problem…on tour with Blur, trying to keep a relationship going from the other side of the world.'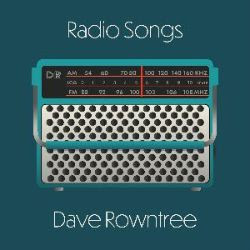 For the foreseeable future, however, Dave Rowntree's focus will be back on music. He's already thinking about a second album, along with the gargantuan shows he's got booked throughout 2023 with Blur.
---
Don't forget to follow our Spotify Playlist: