Depeche Mode Catalog Reissued On Vinyl
|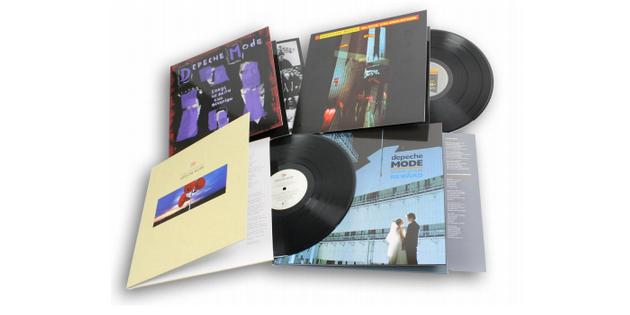 'Enjoy the silence!' Yes, that's right, throughout this winter and spring BMG, in partnership with Music On Vinyl, will reissue the back catalog of Depeche Mode on vinyl. Started back in 1980, Depeche Mode quickly made a name for themselves in the world of Pop, Rock, New Wave and Electronic music. Still selling out arenas all over the world, Dave Gahan, Martin Gore and Andrew Fletcher are responsible for one of the most unique catalogues in popular music.
From their debut album Speak & Spell through last year's Delta Machine, the band never plays by the book and always stays true to themselves. This has resulted in major hit singles like "Just Can't Get Enough", "People Are People", "Master And Servant", and "Walking In My Shoes", and culminated in the album Violator that produced massive worldwide hits like "Enjoy The Silence" and "Personal Jesus".
Starting on February 3rd with the albums Some Great Reward, Music For The Masses, Songs Of Faith And Devotion and Black Celebration, the trail of releases continues on March 24 with A Broken Frame, Ultra, Construction Time Again and Violator and ends on May 28 with Speak And Spell, Exciter, Playing The Angel and Sounds Of The Universe.
The albums will come in glossy gatefold sleeves with thick slabs of 180 gram black audiophile vinyl, all containing inserts and liner notes.
---
Don't forget to follow our Spotify Playlist: