Istanbul trio Oldu O Zaman reinterpret Anatolian folk classics with an electronic swagger
|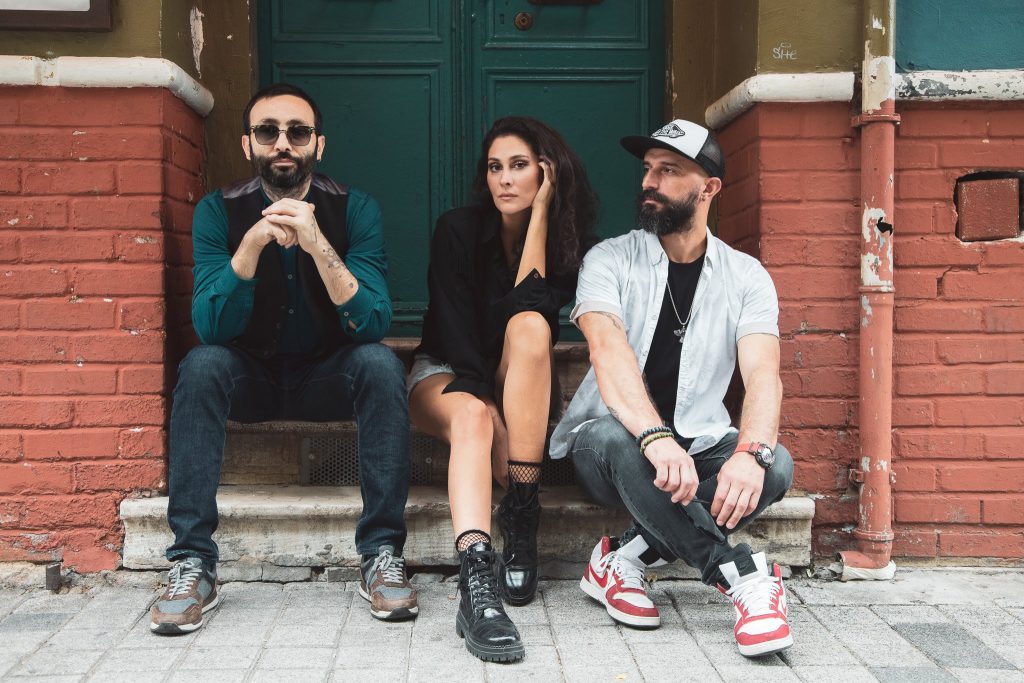 Purist irritants Bongo Joe Records announce the first physical release of Istanbul-based trio Oldu O Zaman. Paying homage to the golden age of Anatolian psychedelic music and adding their own world influences and hazy touches of electronics, Oldu O Zaman joins the likes of Altın Gün, Derya Yıldırım & Grup Şimşek and Lalalar in releasing via the Geneva-based label (who also have a record shop).
Cansu Ak, Tolga Horasanlı and Mehmet Koray Erol first came together as Oldu O Zaman in 2019. Their first singles came out via Turkish label Avrupa Müzik and after veering into a new creative territory and reimagining traditional Anatolian folk songs, they decided to set a new path and approached Bongo Joe Records.
Sigarası Yaldızlı, a famous tavern song, takes a dark turn, powered by hypnotic bass, a killer guitar hook and Cansu Ak's brooding vocals. With something of a lighter, almost club-friendly touch, the second track Mastika is a new take on the well-known Turkish gipsy song of the same name.
---
Don't forget to follow our Spotify Playlist: