The Moody Blues' John Lodge To Release New Single 'Ride My See-saw', Taken From His New Live Album 'The Royal Affair And After'
|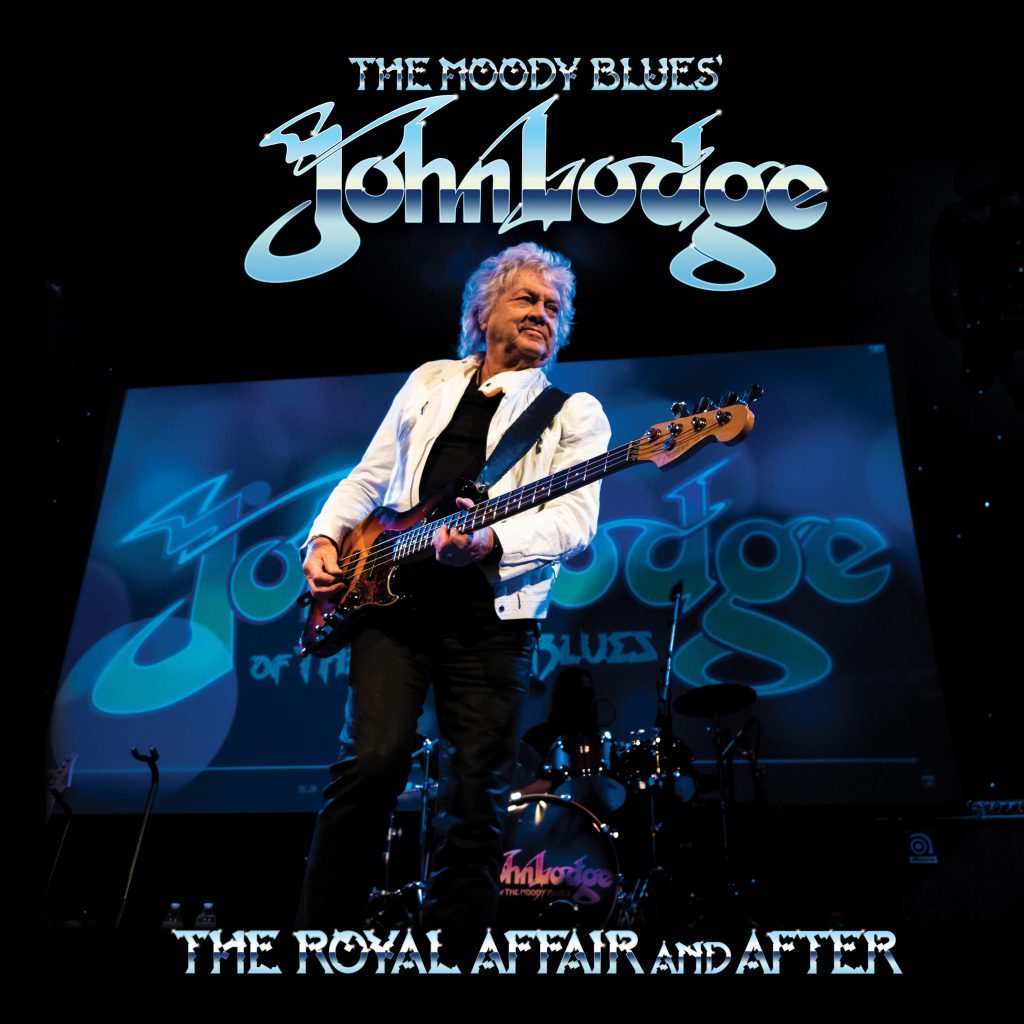 John Lodge, legendary bass player, songwriter and vocalist of The Moody Blues, and inductee of the Rock and Roll Hall of Fame, is to release a new version of his classic hit 'Ride My See-Saw' out on Keeping the Faith for Halesouth Ltd, distributed by BFD/The Orchard. The song also features Jon Davison of YES on backing vocals.
The song was recorded live in Las Vegas on 'The Royal Affair Tour', and appears on John's new live album, 'The Royal Affair and After' due for release on December 3rd, and available now for pre-order here. This is the first single from the album, and Ultimate Classic Rock has premiered the video here: https://ultimateclassicrock.com/john-lodge-ride-my-see-saw-video
"Ride My See-Saw" was written by Lodge, and was one of two singles from their In Search of the Lost Chord album released in 1967. Billboard described it at the time as a "blockbuster rocker" and a "mover from start to finish", and John's new version continues to be that 'rocker' today! The song explores the idea of knowledge in a changing world, and ponders the question if perhaps what we are taught is not how things really are. Despite being 54 years old, the theme, and the sound, are as relevant today as they were back then.
In John's words, "The song is really about growing up. You are taught things at school, and given 'tools', but then you grow up and go into the world. Then it's up to you to discover for yourself what's really happening. "'Ride My See-Saw' is really about how life is full of highs and lows, you can't ride the wave forever….and the secret to me is to find a balance to keep the glass half full… something I've thought about a lot over the last 18 months."
"Ride My See-Saw" has long been known by fans as the finale at the Moodies shows, and each night during the 'Royal Affair Tour' Jon Davison would join John and his band on stage during this 'encore', adding his backing vocals to this rocking hit, arguably even more of a rocker than it was 54 years ago!
Davison has been the lead singer with YES since 2012, and has been friends with Lodge since they met on the 'Cruise to the Edge' in 2019.
Joining John on stage is his '10,000 Light Years Band'; Alan Hewitt (Music Director and Keyboards), Billy Ashbaugh (Drums), Duffy King (Guitars) and Jason Charboneau (Cello). Together they capture the heart of this classic Moody Blues song, staying true to the original, whilst at the same time bringing a modern feel to it.
---
Don't forget to follow our Spotify Playlist: