Billy Joel smashed Madison Square Garden for the 85th time
|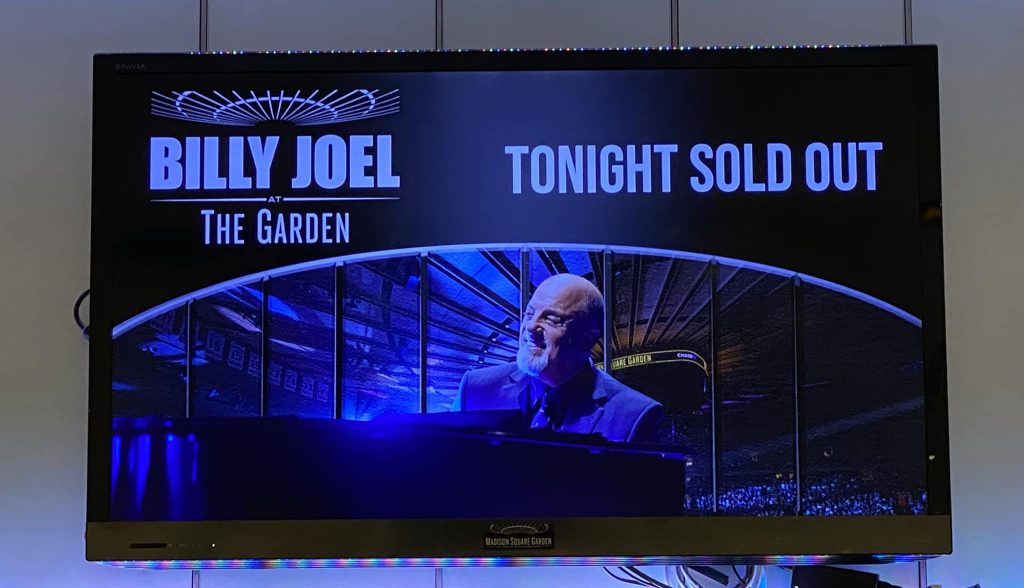 Impossible for most people in the world: To see great music hero Billy Joel at work in Madison Square Garden. And since daydreaming doesn't get you much, at some point you have to take action. Your journalist saw Joel only once in 2006 in Ahoy, Rotterdam, The Netherlands. One of the nicest concerts ever attended. After that, he never returned to the Netherlands. A shame, as Joel does play at a sold-out Madison Square Garden in his hometown of New York every month. In fact, never before has an artist managed to sell out Madison Square Garden (capacity of 20,000 visitors) for so long in a row every month. The counter currently stands at 85 and the 90th concert in April next year was announced last week. And now we're only talking about this one and not talking about the 46 times he already performed in The Garden before that.
Also being obsessed with New York and finding time to visit again, we organized the trip around a Billy Joel concert. And so, a few hours after arriving, arriving jetlagged in one of the most famous arenas in the world: Madison Square Garden.
And what a great performance it was with a relaxed Joel who sought ample interaction with his home crowd. Besides the fact that he was still fine in voice, the man's humour also stood out. His impersonation of Mick Jagger in particular was precious and even impressive. And what a great band the man has.
Unsurprisingly, there was a truckload of hits and a deep cut here and there. Too bad he didn't play the number 1 hit single in the Netherlands, "Goodnight Saigon", or personal favourites "She's Right On Time", "Honesty", "Prelude/Angry Young Man" (a song he, unfortunately, hasn't played for years) and "The Night Is Still Young". But there was a truckload of hits and classics (a set list of 27 songs), so that was more than compensated. A small selection of the two-and-a-half hour performance: "Scenes From An Italian Restaurant", "Uptown Girl", "My Life", "Just The Way You Are", "My Life", "Big Shot", "A Matter Of Trust", "We Didn't Start The Fire" and of course "New York State of Mind".
The 5 track encore of the amazing setlist ended with the 1980 song "You May Be Right". A great ending of a great gig. What a wonderfully nostalgic performance. I would go on repeat again. And what does that mean: Joel will play a one-off European performance this summer in London's Hyde Park at July 7th.
---
Don't forget to follow our Spotify Playlist: