French DJ/producer Mosimann rings in the season
|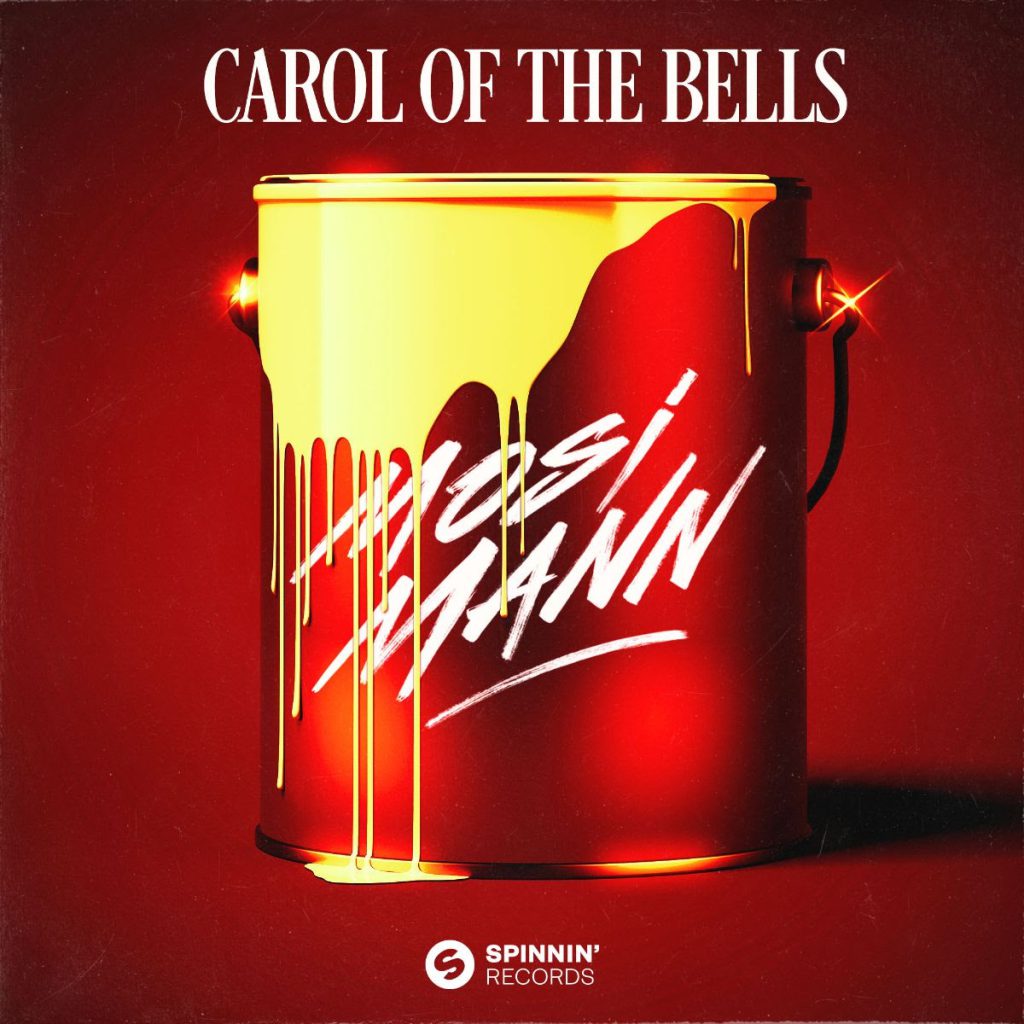 If the coming Christmas season ever needed a proper club anthem, it's here. Delivered by French DJ/producer Mosimann, known for his tasty blend of house and electro-pop, his version of "Carol Of The Bells" brings a whole new dimension to the over a hundred years-old song. Based on the upwinding choir vocals, Mosimann adds a sturdy tech house beat, pushing the bass lines and dark, ominous synths to take you all the way to seasonal bliss. Christmas is here, and you better get down to it – out now on Spinnin' Records.
It's another shining example of how Mosimann is able to provoke and surprise his audience. Famed for his versatile qualities, he kicked off his career by winning the French talent show Star Academy in 2008, followed by two pop albums and various hit singles, while also exploring his talent as a TV/radio personality.
In the meantime, he developed an ambitious DJ career, playing high-energy shows at the biggest festivals, while releasing several popular dance tunes. More recently, he underscored his continuous evolution with a fresh string of infectious house tunes, including this year's "Bananza (Belly Dancer)," "No Diggity" and "I Wanna Dance Latina," all racking up millions of streams and DJ support.
'Christmas has always been a special time for me, quite sad. I decided to work on a track we can enjoy in clubs, with a reference to my childhood and the Home Alone movie that all generations love. Now we can also party hard at Christmas!'

Mosimann
Eager to close off this successful year with a bang, Mosimann now returns with a more than striking tune. "Carol Of The Bells" originally goes as far back as 1916, when it was created as a Ukrainian New Year's Song, only to turn into a worldwide Christmas song in the years that followed – including a famous score in the 90's movie Home Alone. In the hands of the French maestro, the tune enters a whole new chapter, this time made to light up the clubs.
In this 2022 version, he builds on the famous choir from the original, adding a resounding tech house beat, sharp percussion and layers of electronic sounds. When those renowned vocals reach their peak, Mosimann breaks things down, adds ominous bass chords and synth pads, before dropping it all back into a relentless groove.
Such an action-packed tune, not in the least thanks to the choir, swirling around the beat to an almost maddening vibe. It's the raw edge Mosimann is looking for, challenging the club crowd with provoking hooks, while providing energy with powerful drums and chords. Wherever you are, he'll make sure you'll catch a spark of excitement this season.
---
Don't forget to follow our Spotify Playlist: