Andrea Bocelli Releases Simultaneous Recordings This Fall
|
On October 21, Andrea Bocelli simultaneously releases two new packages representing the varied and impressive musical gifts of one of the world's most celebrated tenors.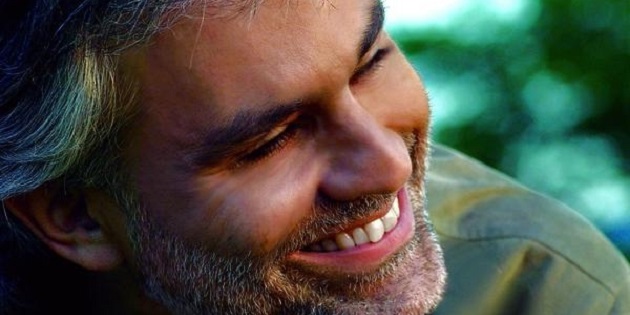 Reflecting his very first love, Opera – The Ultimate Collection is the definitive collection of Bocelli's own beloved and favorite operatic selections that have inspired his career over the years. Bocelli explains, "The main objective of this album is to draw people closer to the opera, in particular to the whole opera. So I chose the tracks that are the most engaging the first time you hear them. I hope I have made the right choice and it encourages people to discover more."
Opera – The Ultimate Collection has been released in over 56 countries, and features prestigious figures of the classical music world including bass-baritone Bryn Terfel and soprano Barbara Frittoli, as well as such esteemed conductors as Zubin Mehta, Myung-Whun Chung, and Placido Domingo. The album also features orchestras from all over the world, including The Israel Philharmonic Orchestra, Orchestra e coro del Teatro Massimo Vincenzo Bellini di Catania, Orchestre Philharmonique de Radio France, Orchestra Sinfonica e Coro di Milano Giuseppe Verdi to name a few.
Puccini's Manon Lescaut with Ana Maria Martinez, Orquestra de la Comunitat Valenciana, Coro de la Generalitat Valenciana and conductor Placido Domingo is the dark story of love, betrayal, jealousy and death. Manon calls for dramatic, forceful performances and gets the full treatment here in this new studio recording.
On the heels of the simultaneous releases Bocelli also returns to the U.S. for seven major market concerts in December along with a few dates in February 2015. Dates include:
December 6– MGM Grand – Las Vegas, NV
December 10 – Toyota Center – Houston, TX
December 11 – American Airlines Center – Dallas, TX
December 13 – Allstate Arena – Chicago, IL
December 14 – Joe Louis Arena – Detroit, MI
December 17 – Madison Square Garden – New York, NY
February 12, 14-15 – Hard Rock Live – Hollywood, FL
Often credited with bringing classical music to the masses, Bocelli has always performed and released both pop and core classical material, often combining both in two separate halves of his concerts. Over the years he has also appeared in numerous opera productions including Puccini's La Boheme, Verdi's Macbeth and Massenet's Werther. His ability to comfortably sing varied repertoire is evident from his best-selling discography, which includes 9 chart-topping pop albums and 14 core classical recordings to date.
Bocelli is one of the world's most popular classical artists having sold 80 million records and counting. Drawing millions in with his popular crossover appeal, Bocelli has always enthusiastically shared his passion for classical repertoire which his fans have overwhelmingly embraced. Bocelli explains, "I simply enjoy sharing something so beautiful with as many people as possible."
Opera: The Ultimate Collection Tracklist
Rigoletto – La donna e mobile
La boheme – Che gelida manina
Pagliacci – Vesti la giubba
Verdi Requiem – Ingemisco
The Pearl Fishers – Au fond du temple saint w/ Bryn Terfel
Fedora – Amor ti vieta
Manon Lescaut – Donna non vidi mai **NEW recording
L'Elisir d'amore – Una furtiva lagrima
La traviata – O mio rimorso
Madama Butterfly – Addio fiorito asil
La boheme – O soave fanciulla w/ Barbara Frittoli
Aida – Celeste Aida
L'Arlesiana – Lamento di Federico
Cavalleria rusticana – Brindisi
Tosca – E lucevan le stelle
Tosca – Recondita armonia
Werther – Pourquoi me reveiller
Romeo et Juliette – L'amour! **NEW to this release
La fille du regiment – Pour mon ame quel destin!
Il trovatore – Di quella pira
Andrea Chenier – Come un bel di di maggio
Turandot – Nessun dorma **NEW recording
DIGITAL BONUS TRACKS
Il trovatore – Mal reggendo all'aspro assalto
Pagliacci – Un tal gioco, credetemi
Werther – Je ne sais si je veille
---
Don't forget to follow our Spotify Playlist: