Fatoumata Diawara is back with new single and European Tour
|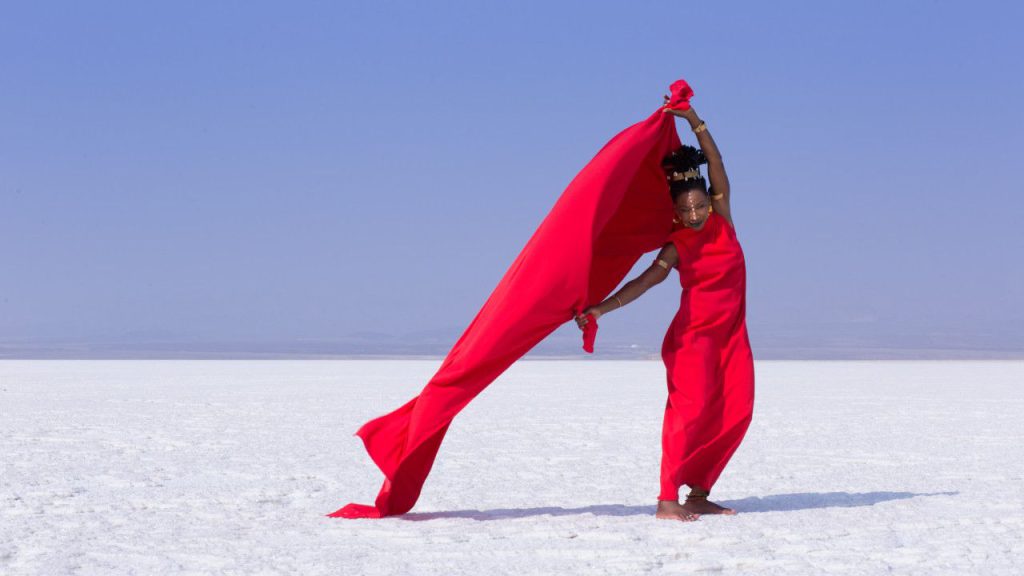 Malian star Fatoumata Diawara has shared 'Nsera', the first track taken from her forthcoming album, due out next year. Hailed as one of the most vital standard-bearers of modern African music, Fatoumata Diawara's music remains hard to classify: Afropop, Afrofolk, Afrofutursim. Somewhere between tradition and modernity, guitar in hand, she mixes wassoulou rhythms and West African vocal techniques with contemporary sounds.
Her Grammy-nominated second album 'Fenfo' was released in 2018 to universal critical acclaim. Diawara has previously worked and toured with some of the biggest names in contemporary music, including Bobby Womack, Herbie Hancock, Damon Albarn, Sir Paul McCartney, David Crosby, Amadou and Mariam and many others. She continues to pursue a successful career as an actress, including an acclaimed appearance in 2014´s Timbuktu (Le chagrin des oiseaux), which received both BAFTA and Academy Award nominations. Fatoumata, who won 'Best Female Artist' at 2020's African Talent Awards, has also co-starred in Damon Albarn and Abderrahmane Sissako's theatre project 'Le Vol du Boli'. Earlier this year, Fatoumata released 'Maliba' a collaboration with the Google Arts & Culture platform. The seven new songs formed the soundtrack to a special online presentation of the legendary Timbuktu Manuscripts, which celebrated centuries of Malian culture.
'Nsera' is co-written and co-produced by Damon Albarn, who as worked with Fatoumata previously and whose long history of collaborating with African musicians is well documented. Singing and playing keyboards, Albarn infuses a touch of melancholy and modernity into the song's Mandinka sound. The partnership, which merges the sounds of London and those of the Malian capital Bamako, led Fatoumata to coin the term 'Londonko': an imaginary land, bringing two continents together.
'Nsera' is accompanied by a video directed by Gregory Ohrel (Orelsan, Jain, Residente). A journey into the heart of Africa, the video parades the continent's many sides, its cultural richness and diversity. 'Nsera' means 'destination' in bambara, the official language of Mali. Born in the Ivory Coast to Malian parents, Fatoumata is still eagerly exploring her roots, her land, her culture and her own destination.
Fatoumata Diawara a number of international live dates for the end of this year and the first half of next year:
2022
November 17—Metz, FR—Arsenal
November 18—Saint-Louis, FR— Théâtre La Coupole
November 20—Berlin, DE— Konzerthaus
November 30—Bobigny, FR—Theatre / mc93
December 1—Lille, FR—Theatre Sebastopol
December 2— Villefranche-sur-saône, FR—Theatre De Villefranche Sur Saone
December 3—Creteil, FR—Maison des Arts – Creteil
December 8—Tel Aviv, IL—Barby Club
December 9—Tel Aviv, IL—Barby Club
2023
January 14—Vancouver, BC—Chan Center for the Performing Arts
January 20—Bezirk-landstrasse, AU—Wiener Konzerthaus
January 21—Cologne, DE—Kölner Philharmonie
January 27—Bruges, BE—Koninklijke Stadsschouwburg
January 28—Grages-les-gonesse, FR—Espace Lino Ventura
January 29—Mulhouse, FR—La Filature
February 9—Muscat, OM—Royal Opera House
February 10—Muscat, OM—Royal Opera House
April 15—Seattle, WA—Meany Hall for the Performing Arts
April 25—Easton, PA—Williams Center for the Arts
May 24—Paris, FR—Salle Pleyel
May 26—Arnhem, NL—Musis Sacrum
May 27—Groningen, NL—De Oosterpoort
May 28—Amsterdam, NL—Paradiso
May 30—Den Haag/The Hague, NL—Paard
May 31 – Brusselles, BE – Ancienne Belgique
---
Don't forget to follow our Spotify Playlist: