Bruce Springsteen – Only The Strong Survive
|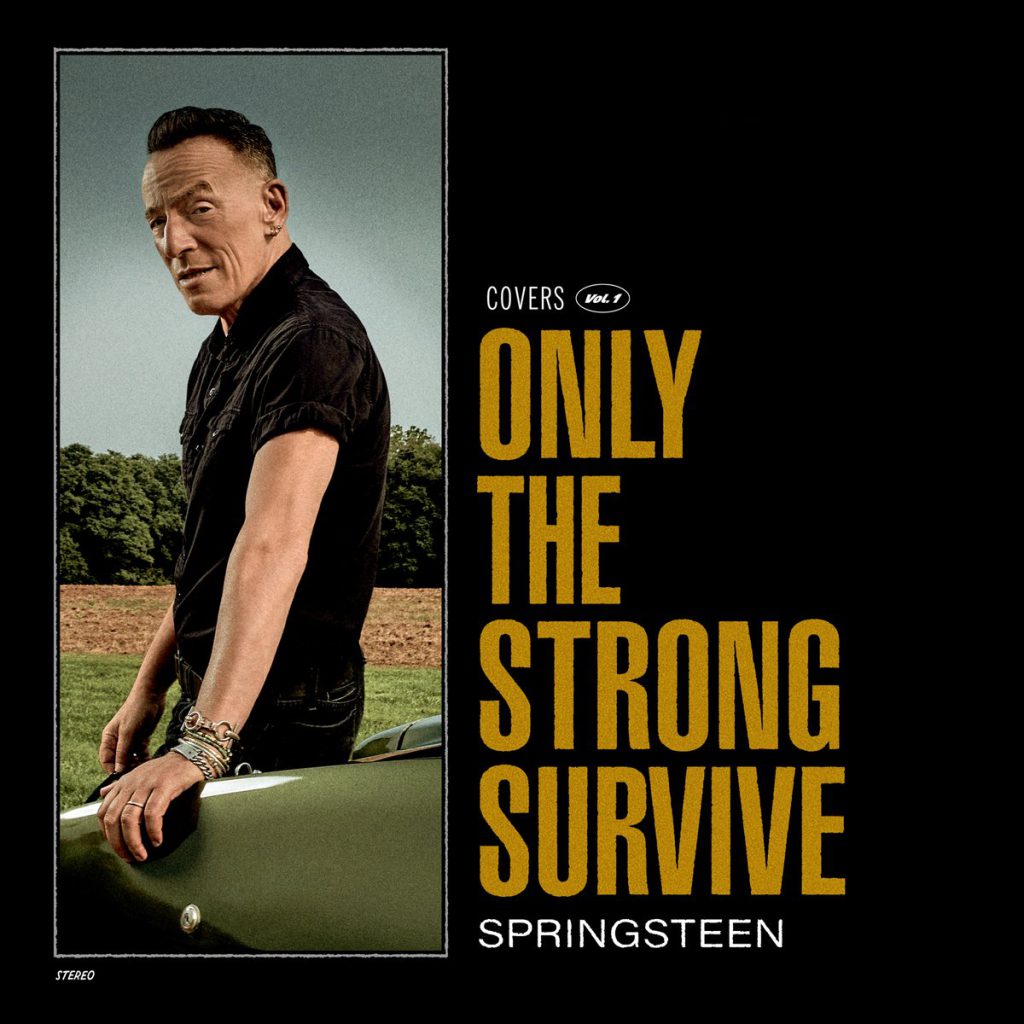 Fans of The Boss reacted with mixed reactions when he announced that he was releasing a cover album with covers of soul songs mainly from the 60s and 70s. Many fans find it an easy step and not very original. Right now the world is on fire. Whereas in the past Bruce always came up with a musical answer at such moments. Like in 1984 with "Born In The U.S.A." in response to the cold war at the time, in 2002 with "The Rising" after the 9/11 attacks, "Magic" in 2007 was an indictment of the Iraq war, and with "Wrecking Ball" in 2012 he was vehemently about the financial crisis. Even on his only previous cover album "We Shall Overcome" with songs previously performed by Pete Seeger, he managed to apply it to the conditions of the world at the time. But after that, Bruce just started looking back. The previous albums "Western Stars" (2019) and "Letter To You" (2020) are the lyrics of a man who is in the winter of his life.
At the same time, the choice for a soul album is actually not surprising for Bruce. During his tours with The E Street Band he regularly plays a soul cover (such as "Twist & Shout" by The Isley Brothers). In 1986 he also had a world hit with a soul cover: a live version of Edwin Starr's "War". He has never hidden that he is a soul lover, which is why you can now see this album as his tribute to the soul that also influenced his career.
Because for soul lovers, the choice of songs is finger-licking good. Remarkably enough, Bruce chose an obscure song for the first single: "Do I Love You (Indeed I Do)" by producer Frank Wilson. The reason he never broke through as a singer was because just before the release of the original he decided to be active only as a producer, and he had almost all pressed copies of the single destroyed. The song finally saw the light of day in the late 1970s. Striking how Bruce manages to give it the typical 'E Street Band' sound in his version. He also does this with the Ben E. King on "Don't Play That Song" and "Any Other Way" by Jackie Shane. Where the original songs are quiet, Bruce knows how to give the songs a little more spice. Looking at the tracklist, The Commendores' 80s hit "Nightshift" seemed like an odd one out among all the 60s and 70s songs, but the song miraculously fits Bruce's raw voice perfectly. In his version it could have been a song on his own album "The Rising". "When She Was My Girl" by The Four Tops even gets a slightly funky sauce on Bruce.
Other songs stay very close to the original, like the other Four Tops cover "7-Rooms of Gloom" and Jimmy Ruffin's "What's Become Of The Broken Hearted", but it is clearly done with respect for his soul heroes. At 73, Bruce has long since proven himself and takes off his hat to his soul heroes. The subtitle "Covers volume 1" suggests that Bruce is going to release another cover album. Well, why not? Bob Dylan filled no less than 3 albums with covers by Frank Sinatra. Other artists of his age and older have resigned themselves to the past much earlier than Bruce did. We can already be happy that he is still so active and that he is finally going on tour with The E Street Band again next year. A single soul cover of this album would not be inferior to his own work, because he has regularly played a soul song live next to his own songs. In the years that he has not toured since 2016, he has now released 3 albums with this album. Curious what we will finally hear from this live. (8/10)(Columbia)
---
Don't forget to follow our Spotify Playlist: