Dhafer Youssef – Street of Minarets
|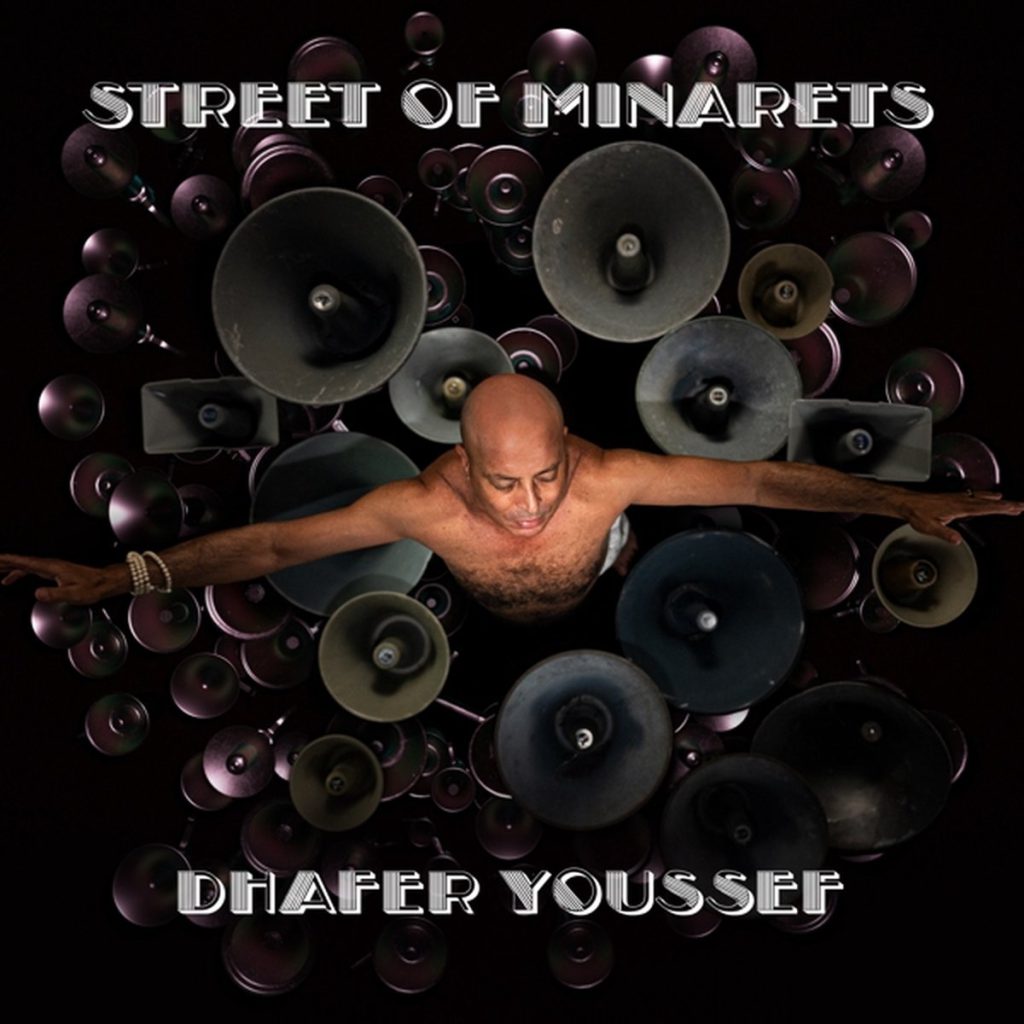 Five years after his last album "Sounds of Mirrors", the Tunisian Oed player Dhafer Youssef finally comes with the follow-up, "Street of Minarets". A very long time for Youssef, since he used to release a new album almost every two to three years. Now, finally, his tenth album. And what an album.
Five years creates high expectations, but they are more than fulfilled! And that is partly due to the musicians on the album, which names are better known to the general public than the master himself, Herbie Hancock, Marcus Miller, Dave Holland, and Vinnie Colaiuta, to name just a few. First brought together, and only with the guest musicians in mind, Youssef wrote the music for the artists. You can only do that if you have already made a name for yourself in the world.
On the opening track, also the title track, the Tunisian influences immediately pass by, mixed with Miller's well-known bass playing. The saxophonist has a unique style that combines both traditional elements and modern effects. Comparisons with the legendary project album "1 Giant Leap" emerge, as well as comparisons with Baaba Maal. And that is for the opening track.
Another highlight is "Herbie's Dance", which shows perhaps a lesser-known Hancock style, but is absolutely amazing. "SharQ Suite II: Funky SharQ" is one of the better Fusion tracks of this millennium. Pure class how Hancock and Youssef approach The Headhunters. Or listen to "Sudra Funk", on which Marcus Miller can go wild. With all this, "Street of Minarets" has become an impressive album that takes the listener on a musical journey through the streets of the minaret, centring on the Arabic Ud of Youssef.
"Street of Minarets" is a must for jazz, world music lovers, and music lovers in general, as this is a classic in the making. A perfect connecting album between Ethno jazz and Western Fusion. In 20 years this album will be in the ranks of top albums like "Bitches Brew", "Giant Steps", "Pilgrimage" and "Maiden Voyage". And that is not for nothing. As far as we are concerned, Youssef has a Grammy nomination and it must be bizarre and unfair if he does not drag it in with this. (9/10) (Backbeat)
---
Don't forget to follow our Spotify Playlist: