Lucas & Steve share mainstage weapon "Rage"
|
Following an incredible summer season, Lucas & Steve now bring one of their show's hidden weapons in the shape of "Rage." It's a track that already blew many audiences away as the duo's opening tune, then produced to perfection in their trademark upwinding house sound, followed by widespread DJ support and, now, an official release right before the ADE madness takes off at their own Lucas & Steve and Friends party, Friday 21 October in Amsterdam. Stay tuned for this monster, as it's gaining traction with its entrancing melody, mystic sound effects and raw tech house groove – raging its way from Spinnin' Records.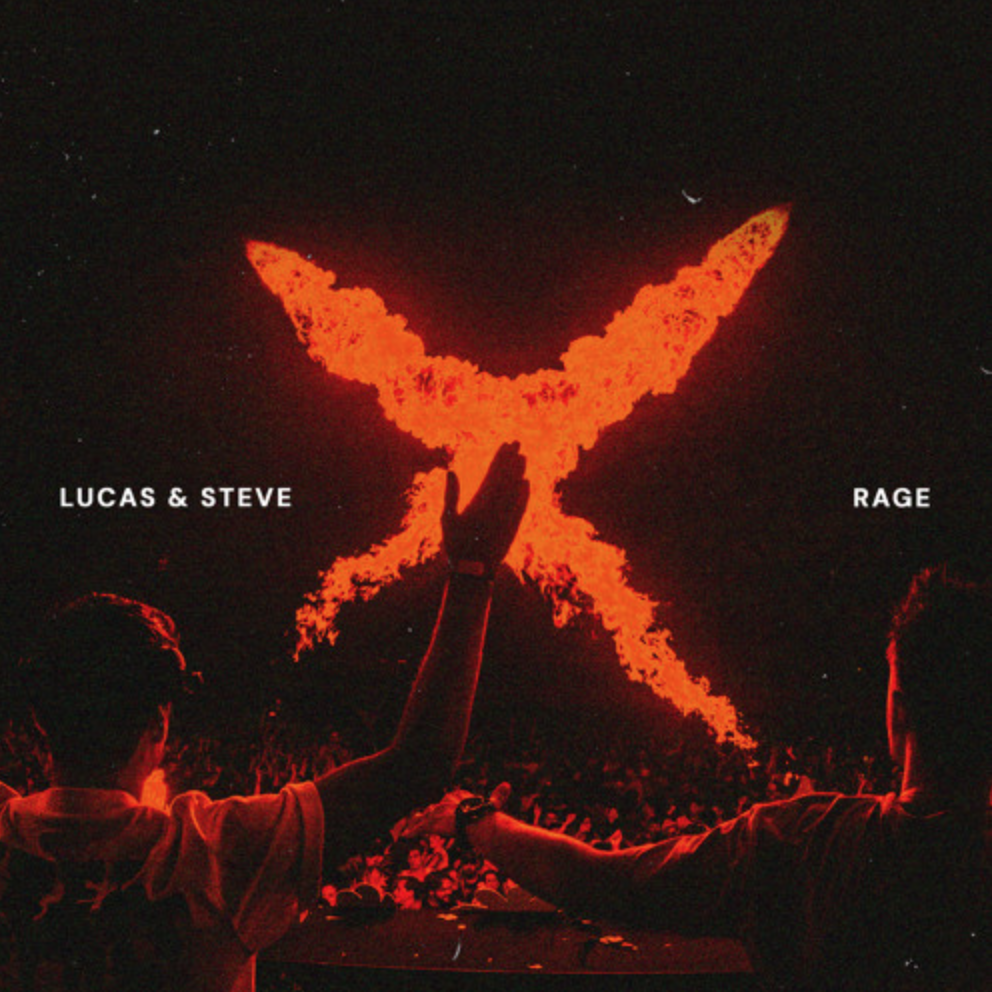 If this year's festival season proved anything, it's the ongoing impact coming from critically acclaimed DJ/production duo Lucas & Steve. Their widely popular DJ performances reached the next pinnacle in the post-covid age, causing enthused crowds and bursts of fresh electronic sounds. Meanwhile, the guys also continued to drop hit tunes as steady as the clock, including recent collabs with Tiësto (for last year's smash "Oohla Oohla"), Galantis ("Alien") and Afrojack & DubVision ("Anywhere With You").
We started this record with our live set in mind, as we wanted to create a special intro to kick off our shows. Every time we played it, though, the crowd's response was amazing, so we decided to finish the tune into a full record, resulting in this new single, aptly titled "Rage"

Lucas & Steve
Earlier this summer, the duo joined forces with fellow Dutch dance act 4 Strings to deliver a creative new take on trance classic "The Silmarillia" in the shape of the pop tune "If It Ain't Love." Now, to underscore their versatility as producers once again, Lucas & Steve return with a powerful festival tune, heavy on the beat, with its visor straight on the dance floor.
"Rage" sets off as an enigmatic tune, with a mysterious melody ticking its way into a subtle beat. When alienating sounds rise above the groove, igniting a mesmerizing crescendo, the mood is taken to a boiling point, only to be lifted with a raw tech house drop. At that moment, Lucas & Steve's virtuosity as seasoned crowdpleasers is showcased once again, as a fierce, driving beat is emphasized by cool swirling bass chords and tech-infused sound effects.
A league of their own, Lucas & Steve know their way around catchy pop songs as well as deep, thrilling dance music. "Rage" proves the latter, ready to rumble any crowd it hits. Already creating a stir at festival stages this summer, DJ support also came from tastemakers like Martin Garrix, Afrojack, Timmy Trumpet, Dimitri Vegas & Like Mike, Blasterjaxx and R3hab – now it's bound to set off a brand new rage in the late year club season.
---
Don't forget to follow our Spotify Playlist: