West African griot and Madonna collaborator, Kimi Djabaté's new album and single
|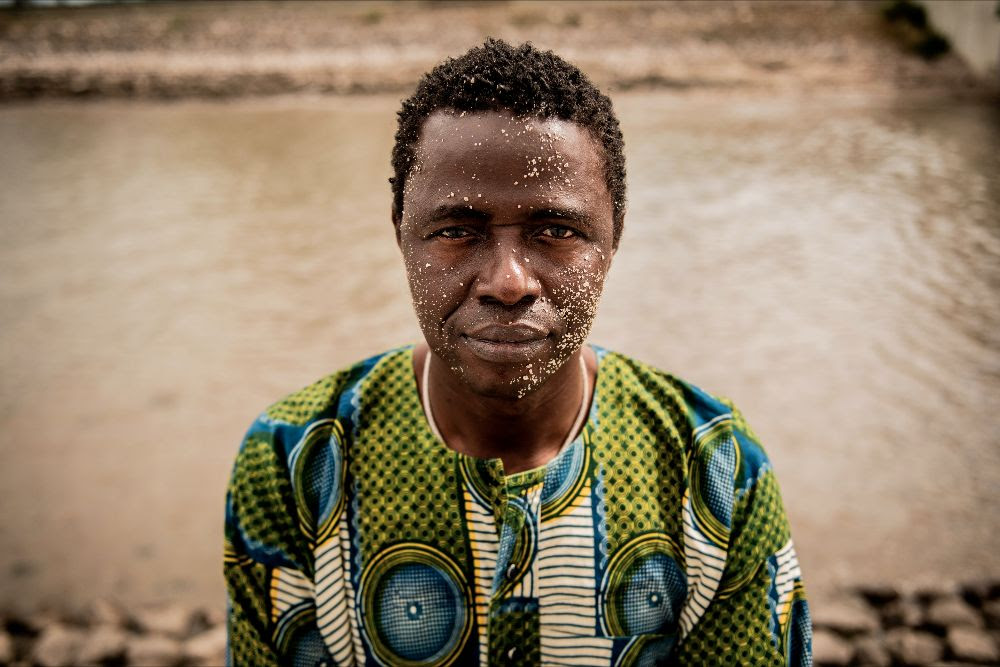 Kimi's third album on US label Cumbancha is a broad church. Since arriving in Lisbon from Guinea-Bissau in 1994, after an impromptu decision to start a new life there having visited with the national music and dance ensemble of Guinea-Bissau, he has been honing and adapting his sound, drawing from the traditional Mandingo music he mastered with his balafon as a child, the Afrobeat and gumbé styles that were ever-present growing up and the jazz he listened to on the wireless.
With its high fretting electric rock guitar riffs, Alidonke is the new single from the album Dindin scheduled for release on Cumbanca in February and hums with hints of Tuareg desert blues guided by a mid tempo percussion based groove. Kimi sings joyfully of love. "Smile at me / My love / Speak to me / Give me your hand / It's you that I want / The love of my life arrived / My friend has arrived."
What has prevailed, over Kimi's many years living and creating in Lisbon is an Afro-Portuguese flow and he has become somewhat an international ambassador for West African music due to an unlikely meet and subsequent collaboration with megastar and fellow Lisbon resident, Madonna. After a dinner in 2017, the two artists introduced themselves, realising a shared love for Afro rhythms which led to a friendship and an invitation to sing on the song Ciao Bella, produced by Mirwais and featured on Madonna's album Madame X.
For the gifted guitarist, percussionist and balafón (African xylophone) player Kimi Djabaté, music is not just his passion, it is part of his genealogy. Born in Tabato, Guinea-Bissau in 1975, Djabaté was raised by a family of griots, West African troubadours who wandered from village to village, preserving ancient oral traditions and passing down essential cultural knowledge through song. On Dindin, Kimi carries on the customs of his griot heritage, singing entrancingly about the complexity of life in modern Africa. Meaning "children" in Mandinga, Dindin meditates on the social and political situation in Africa, treating difficult themes such as religion, women's rights, poverty and education with sensitivity and nuance. Continuously optimistic about the power of music and its message to create a better future for Africans, Djabaté's magical songs remain uplifting and hopeful even as they reflect on contemporary struggles and challenges. "The future is something that I construct with the present".
Music was not a hobby for Djabaté, however, but the family occupation which he was required to contribute to from a young age. His parents gave him his first balafón when he was three years old to keep him entertained while his mother cooked and did housework. "Since I was a kid, I worked to earn money for my family. Playing balafon was a way to have money. Even if I was sleeping, my family woke me up to play, sing and dance. I didn't play as a child should".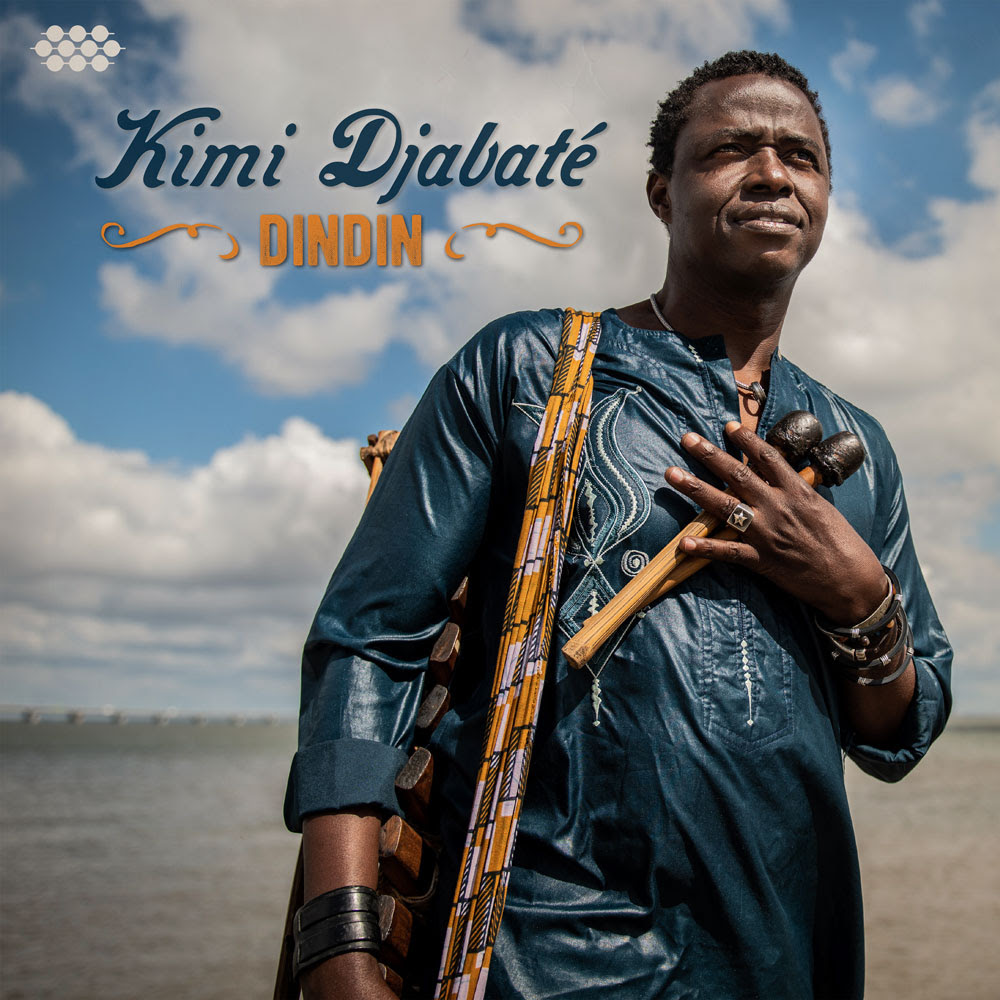 Soon recognized as a prodigy, Djabaté began playing at weddings and baptisms at the age of eight and was sent to a nearby village to study the kora a few years later. His early introduction to a variety of traditional instruments laid the foundation for his later mastery of the guitar and skill with a range of percussion instruments.
As a child, Djabaté faced financial challenges, struggling even to afford food at times. This is a theme he returns to on the album's title track, Dindin on which he sings "Don't exploit children / Help children become better human beings / Don't exploit children / Educate them." The commitment to justice is a primary theme of the entire album, in particular the song Omanhe, which directly translates to "something bad," reflecting Kimi's feelings towards the tradition of forced marriage. Djabaté vividly recalls his first exposure to a forced marriage when he was a young musician and asked his mother why the bride was crying. When his mother admonished him for asking questions instead of playing music, Djabaté realised his lyrics had more power than his spoken words.
The album opens with the funky grooves of Afonhe a song about the difficulties some people with being honest. "Nowadays people have some troubles with telling the truth, to have clarity in their communication," explains Djabaté. "Because love also means trusting the other. If there is no truth things will get complicated later."
This voice, the voice of a native African raised in the griot culture, also continues their musical traditions, such as the practice of composing tribute songs to the most influential people in your life. Ná meaning "mother," is a languid and soulful tune dedicated and addressed to Kimi's late mother. Despite its melancholy subject, the song assures her not to cry, since the world is a complicated place where happiness and pain are always intertwined.
Dindin is both highly personal, featuring intimate songs dedicated to family and friends, and undeniably universal in its themes of love, communication, and human connection.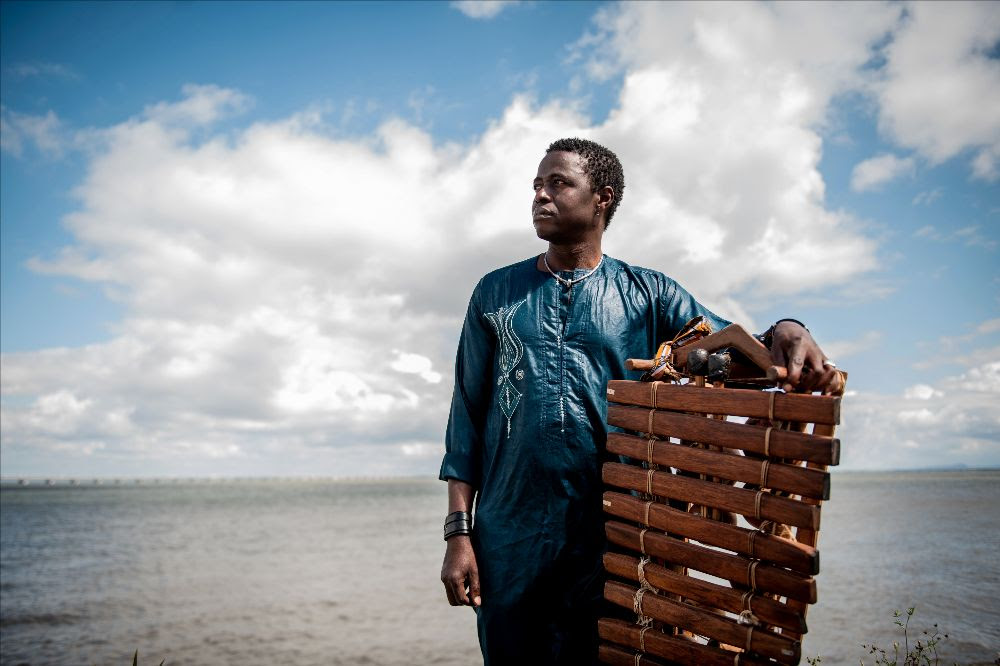 ---
Don't forget to follow our Spotify Playlist: