Erja Lyytinen releases "Waiting for the daylight"
|
Erja Lyytinen -European Blues Award-winning guitarist- returns with her new studio album, "Waiting For The Daylight". 'The Queen of the Slide Guitar' started working on her new studio album during the lockdown era.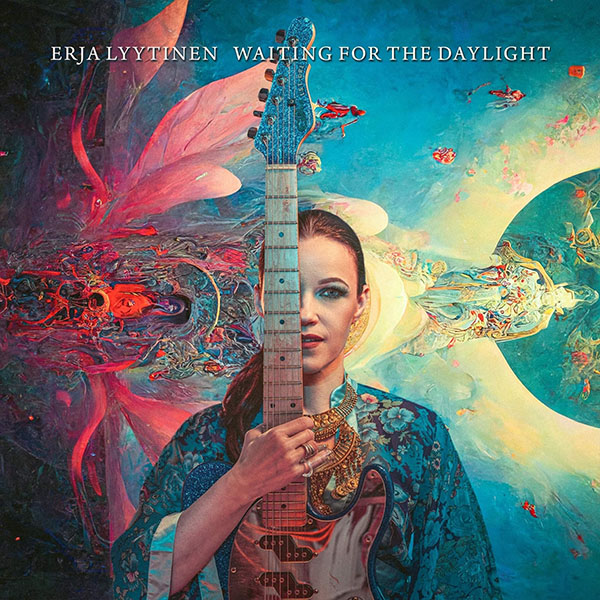 With her latest offering, Finish Erja Lyytinen continues to explore subjects that are close to her heart whilst simultaneously embracing growth and development both at a personal level as well via her craft. With this album, she wanted to honour the music of the 60s–70s. Bands with big guitar solos and heavy progressive and rocky sounds.
"Since I was a kid, I have been listening to Black Sabbath, Led Zeppelin, Deep Purple and so on. Finally, I had a chance to make an album where I could express myself more as a blues/rock guitarist than ever before. The songs also became heavier with deep subjects, pointing out the grievance in everyday life and the loss of love. It might have been the pandemic that made me want to shout out all the anger, frustration, and deep feelings. But I also felt that I am now expressing what and how I truly feel as a guitar player and a singer, which is actually very nice and relieving," confirms Erja.
"Waiting For The Daylight" was shot in between the artist's hectic touring schedule during a period when Lyytinen was performing across the continent, making her debut in destinations as far away as Algeria.
---
Don't forget to follow our Spotify Playlist: