Jeff Berlin – Jack Songs
|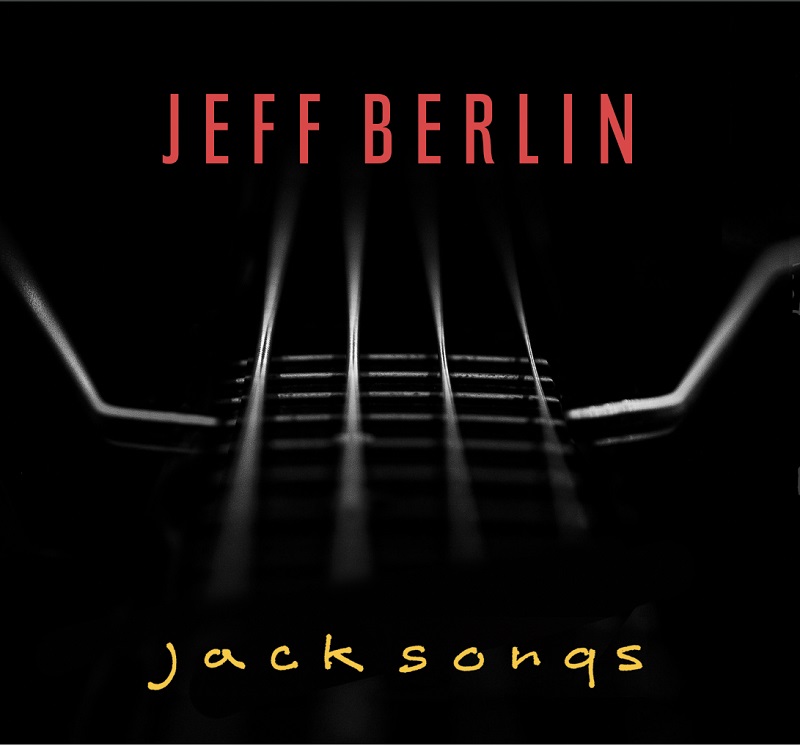 The opening track of the "Jack Songs" – bass maestro Jeff Berlin's all-star packed dedication to Jack Bruce – sets the tone for what is an atypical, but arresting tribute to the Cream legend. The leadoff song, "Creamed", extracts the best parts of some of the trio's best-known songs, puts them in a blender and pours out a satisfying elixir that is anything but a strange brew. In fact, it goes down perfectly smooth.
And so goes deeper Bruce solo tracks like "Smiles Story" and "Morning Grins" – a clever sonic juxtaposition of "Morning Story" and "Smiles" and "Grins" off Bruce's 1971 classic "Harmony Row". Another highlight is "L'Angelo Misterioso", which seamlessly fuses "Never Tell Your Mother She's Out of Tune" from Bruce's debut solo album "Songs for a Tailor" and Cream's "N.S.U." – with Sammy Hagar anchoring the vocals at the start and finish and a "Cream Jam" sandwiched in between featuring guitarist Scott Henderson and drummer Gary Husband.
All of this was by design for Berlin, who set out to honour the 'living, evolving improvisation' style of playing of his late friend. In arranging the album, which was deftly produced by John McCracken, Berlin drew inspiration from Giles Martin's production of The Beatles' "Love" soundtrack/remix album. Judging by the who's who of players – 34 in all – it's quite clear there was a lot of love for Bruce, who passed away in 2014.
Berlin, of course, is rock steady throughout both on bass and keyboards – with some of his tastiest playing on Rope Ladder to the Moon, featuring a jazzy lead from former Guns N' Roses guitarist Ron 'Bumblefoot' Thal. Shared vocals throughout by Ron Hemby, John Cowan, Alex Ligertwood evoke Bruce's blues rock leanings.
For bass enthusiasts, the aforementioned "Smiles Story" and "Morning Grins" features a bottom-end, Hall-of-Fame handoff session that goes from Tony Levin to Billy Sheehan to Michael League to Mark King to Ron Carter to Marcus Miller to Nathan East to Geddy Lee. (And did we mention Jeff Berlin plays on it, too?)
Of course, these are Jack fans of all trades and the idea here was to honour him with interpretations, versus cramming in a clinic of bass acrobatics. For Berlin, this album represented the "most emotional recording project" of his career. It certainly took years for it to be completed. But he can be rest assured it was worth the wait. And the good time train, in fact, did need these tracks. (8/10) (Jeff Berlin Music Group)
---
Don't forget to follow our Spotify Playlist: