Sicilian singer-songwriter Fabrizio Cammarata's new album out next winter
|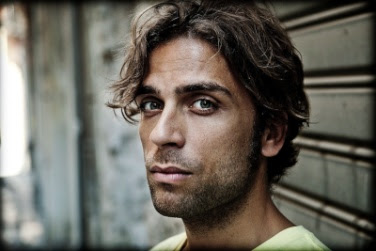 Singer-songwriter Fabrizio Cammarata is a restless globetrotter: constantly touring Europe and occasionally performing in the US and Mexico. In his music you can catch the Mediterranean exotic but equally aristocratic spirit of his hometown Palermo, hear the echo of Miriam Makeba's lullabies, Africa and Mexico along with Bob Dylan, Fabrizio De André, Ben Harper and Nick Drake. He has played shows with Ben Harper, Patti Smith, Xavier Rudd, James Morrison, Daniel Johnston, Josh Haden's Spain and has performed at SXSW, Eurosonic, Reeperbahn festivals and many more.
His album Rooms gained reviews and radio airplay Europe-wide, also thanks to JD Foster's production (Marc Ribot, Calexico, Dwight Yoakam) and the collaboration of Joey Burns and Jairo Zavala (Calexico/Depedro).
The new album, due out in winter 2014/15 will come along with a road-movie called "Send you a Song", now being produced with filmmaker and Wim Wenders' assistant Luca Lucchesi. Thematising the myth of "La Llorona" not only in the movie, he's working on a book about the Mexican singer Chavela Vargas and just released a soul record with his Manchester-based buddy Paolo Fuschi ("Skint And Golden").
---
Don't forget to follow our Spotify Playlist: