George Ezra-Gold Rush Kid
|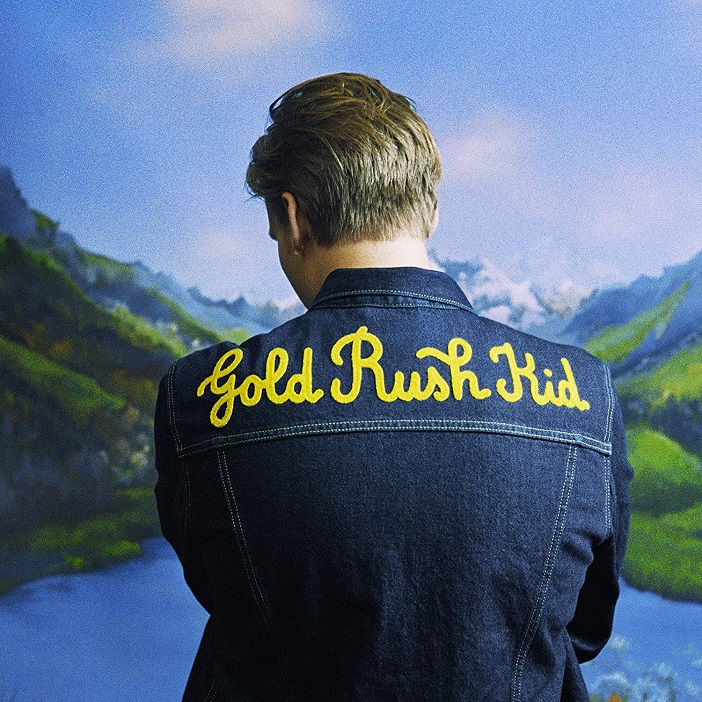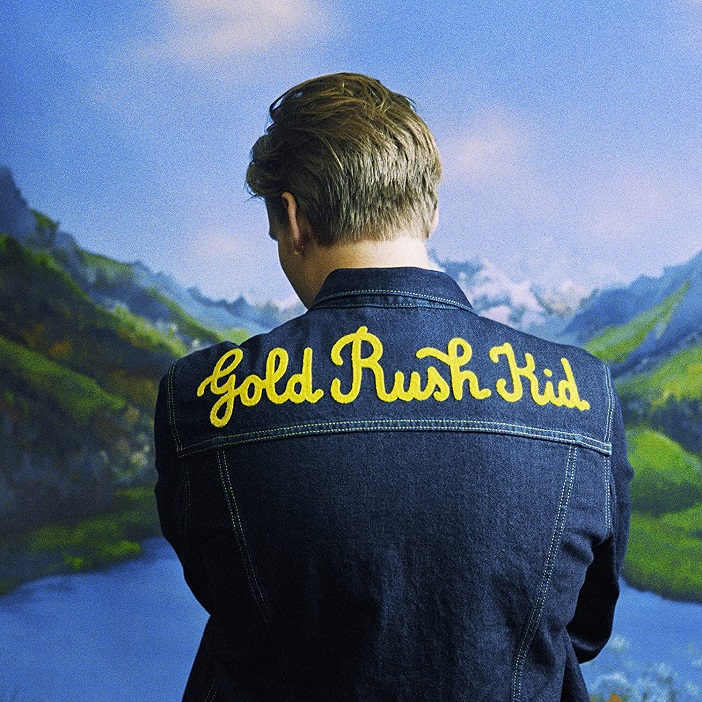 George Ezra, the British singer-songwriter with that unique, deep voice, has released his third studio album. On "Gold Rush Kid" the singer shows his well-known cheerful side, but also intimate songs. And he knows how to assert himself in both cases, which leads to a nice varied album.
After his sudden hit "Budapest" in 2014, George Ezra has released one hit after another. The highlight is his number 1 hit "Shotgun", dripping with joy. He used the same recipe for the first two singles from Gold Rush Kid. And not entirely coincidentally they are also the opener of the album. So off to a good start with "Anyone For You (Tiger Lily)" and "Green Green Grass". But no matter how happy Ezra sings, the lyrics go deeper than you think. For example, "Green Green Grass" is about a funeral. This should not only be a sober event for him but a party. Celebrate Life! Something he has seen on his travels. After "Wanted Voyage" and "Staying at Tamara's", travelling was also a great source of inspiration on his third album. Musically, the opening tracks might be a bit too sweet, but Ezra gets away with it. Mainly because of what follows.
The title track, "Gold Rush Kid," picks up on the merriment that started this album, but it's also the unifying factor to the rest of the album. Fast couplets and a fun production on the choruses. But the singer-songwriter in Ezra continues to rule here. A good start to the rest of this album.
Just because the Brit is good at uptempo songs doesn't mean the album is completely filled with them. In fact, with pop commitments fulfilled, George Ezra dives into some intimate, acoustic songs. His guitar playing, acoustic and electric, has the upper hand, but he doesn't shy away from a piano either. The infectious sing-along "Manila" makes the transition manageable. The strings, already used on "Fell In Love At The End Of The World" and "Don't Give Up", are used again to get everyone dancing to "Dance All Over Me", but after it's mostly over with the cheerful Esra.
The intimate, acoustic "I Went Hunting" therefore marks an emotional change on the record. This is where the more personal lyrics come from. With a record-breaking part that repeats itself over and over again, Ezra tries to describe his obsessive-compulsive disorder (OCD) musically. Found very smart. It is therefore one of the highlights of "Gold Rush Kid". Among other things, like Ezra's unique, deep voice rises in the chorus. An extreme he doesn't often hear.
That Ezra likes to travel was of course clear from the first moment through "Budapest". And after "Blind Man In Amsterdam" it's now the turn of this other Dutch city. Although only in the lyrics and not the title, Rotterdam is clearly heard on "In The Morning". A beautiful acoustic song about the loss of his lover who moved to Rotterdam.
All in all, George Ezra managed to get everything out of his new album. The radio hits are there. But in the intimate, quiet songs, the singer comes into her own much better. And thankfully, they have a full presence on Gold Rush Kid. (8/10) (Sony Music Entertainment)
---
Don't forget to follow our Spotify Playlist: