Mark Owen releases new single "You Only Want Me"
|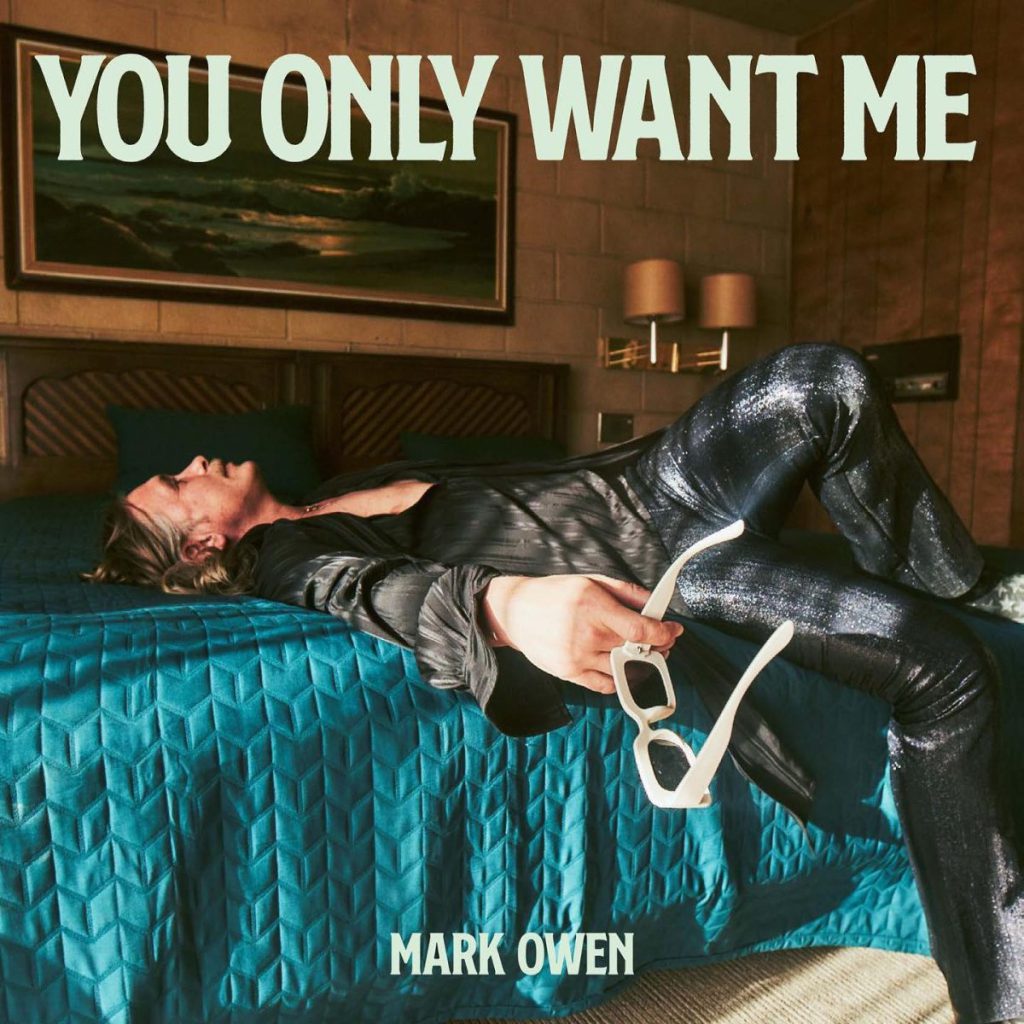 Attention Take That and Mark Owen fans! Singer Mark Owen released his new single "You Only Want Me". Nine years after the release of his latest solo album "The Art Of Doing Nothing", there is finally new music by Take That member Mark Owen. The single "You Only Want Me" is a great preview of the album "Land Of Dreams", to be released on September 23, 2022.
The single "You Only Want Me" is very catchy with its cool guitar riffs and with the unique and characteristic voice of Mark Owen it can count itself as one of his best solo singles. The rousing chorus is pleasant to the ear and it is a wonderful sing-along pop track. His move from England to Los Angeles (California) a few years ago is definitely one of the sources of inspiration for this single and the upcoming album "Land Of Dreams". Mark Owen wrote this single "You Only Want Me" together with Will Bloomfield (known for collaborations with, among others, The Vaccines and Tom Grennan), the production he did together with Jennifer Decilveo (she previously produced for major artists such as Miley Cyrus and Demi Lovato ).
As a member of the boy band Take That, Mark Owen achieved great success in the 90s, after the group split up in 1996, he released his first solo album "Green Man". The first solo single "Child" also reached the charts. In total, Mark Owen released four solo albums, of which "The Art Of Doing Nothing" from 2013 was his last album. Since then, Take That, who reunited in 2006, has released three more albums.
While wrapping up Take That's 30th anniversary and accompanying tour, Mark Owen wanted to work on a new album. Due to the corona pandemic, a lot of time was released to work on this. Mark Owen says he's not good at multitasking and can't do two things at the same time. For a new project, like releasing a new album, he needs to focus on that for a few years. In the end, it took him three years to work on the album "Land Of Dreams", which will be released in September.
There is also news to report on Take That: Take That was last week in Cannes at the Film Festival to promote their film "Greatest Days", which will be released next year. The guys from Take That have a small cameo in this, which was recently filmed in Athens.
This summer Mark Owen is scheduled at a number of festivals in England and after the release of his album "Land Of Dreams" there will be a small UK tour in October.
---
Don't forget to follow our Spotify Playlist: