'It's A Hard Knock Life' gets modern clubbing fix by Germany's D.T.E
|
Making a tremendous move with another timeless tune, German rave king D.T.E presents the much-awaited new single "It's A Hard Knock Life." From the 70's musical Annie to the now-infamous "Ghetto Anthem" released by Jay-Z, it's clear that this vocal hook was just begging for a modern dance revival. Thankfully, this triplet-fueled anthem, featuring punchy drops and a truly rousing melody, does the job with ease- it's D.T.E in top shape, delivering a revised blast from the past, out via Spinnin' Records on April 29th.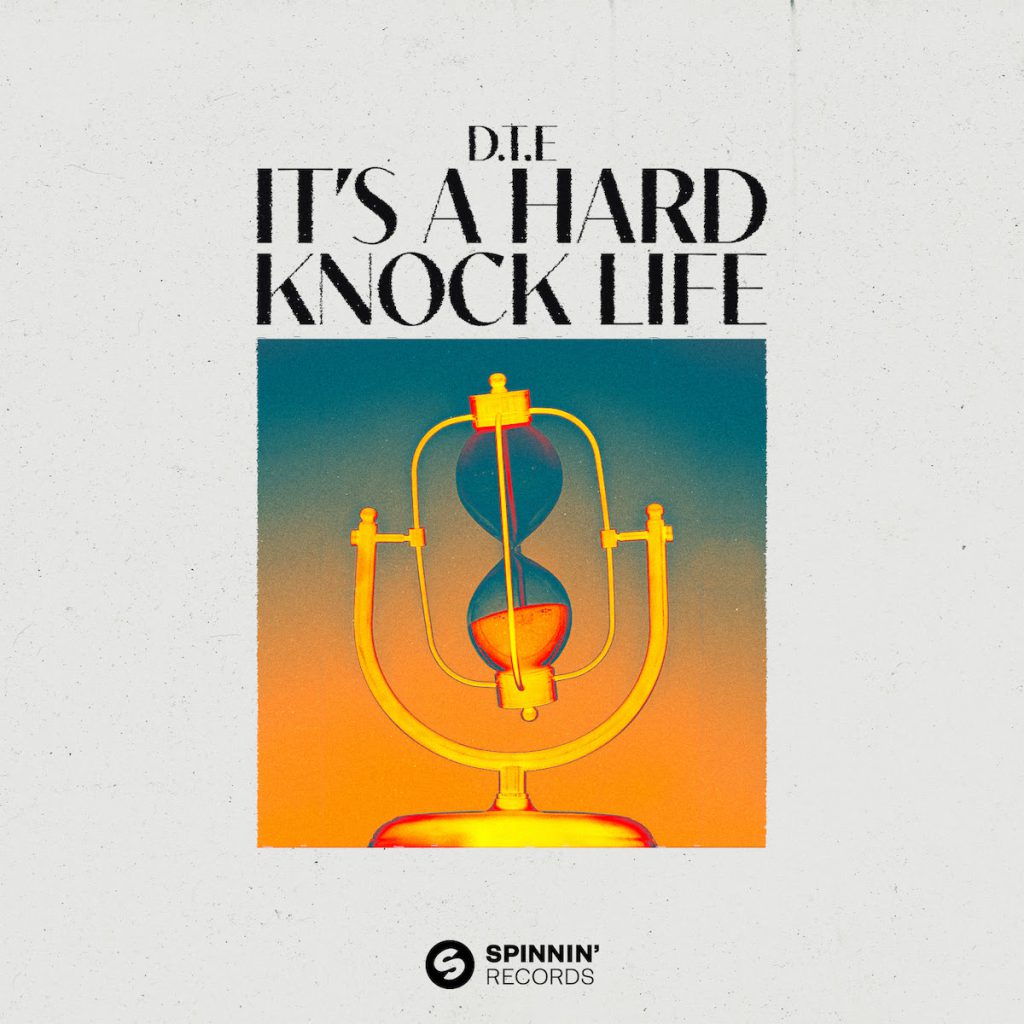 D.T.E is nothing short of a German sensation, making waves all across the globe in recent years with his upwinding blend of future, electro and hardstyle. Milestones include his 2020 collab with Le Shuuk, "Damn Damn," and of course, the smash hit "The Passenger (La La La)," alongside LUM!X and Gabry Ponte, which is now well beyond 100 million streams on Spotify alone. As his heartbeats in sync with thundering beats, D.T.E's music and live shows continue to capture the excitement of ravers near and far, making him one of the industry's most in-demand acts today.
"It's A Hard Knock Life" proves the point with finesse. D.T.E knows his way around catchy chords, and when it comes to the vocals of this iconic track, he simply delivers pure rave bliss. Of course, these sounds were already revamped in 1998, when Jay-Z scored a global hip hop hit with his "Hard Knock Life (Ghetto Anthem)," but this 2022 update applies a whole new guise, featuring the original hook in a fresh and magnificent electronic anthem.
Kicking off with the famous chorus, D.T.E infuses subtle sound effects, building a tensive atmosphere underneath the innocent and cheery vocals. When the beat finally kicks in, the triplet-laden rhythm rolls out as rough as can be, enhancing the lyrics with effortless and melodic chords.
Discussing the momentous new release, D.T.E says: ' "It's A Hard Knock Live" is finally OUT! This track has been stuck in my head for like forever and I've wanted to create a new, euphoric, upbeat version for such a long time. Pretty much everyone – no matter what age – knows this absolute classic and I feel like the track has been given a whole new lease of life and I have unlocked a new level of catchiness! Due to the added instruments and their modernity in a club guise, the very first seconds already provide the listener with a feeling that is both familiar and completely new. I'm already looking forward to hearing my new single throughout many long summer nights and moving this tune in to a whole new dance era!'
It's a big tune delivered here by D.T.E The German DJ/producer has found the right sound to not only get your attention but get the party moving. D.T.E's "It's A Hard Knock Life" drops on Spinnin' Records everywhere on April 29th.
---
Don't forget to follow our Spotify Playlist: