Pink Floyd releasing new music for Ukraine
|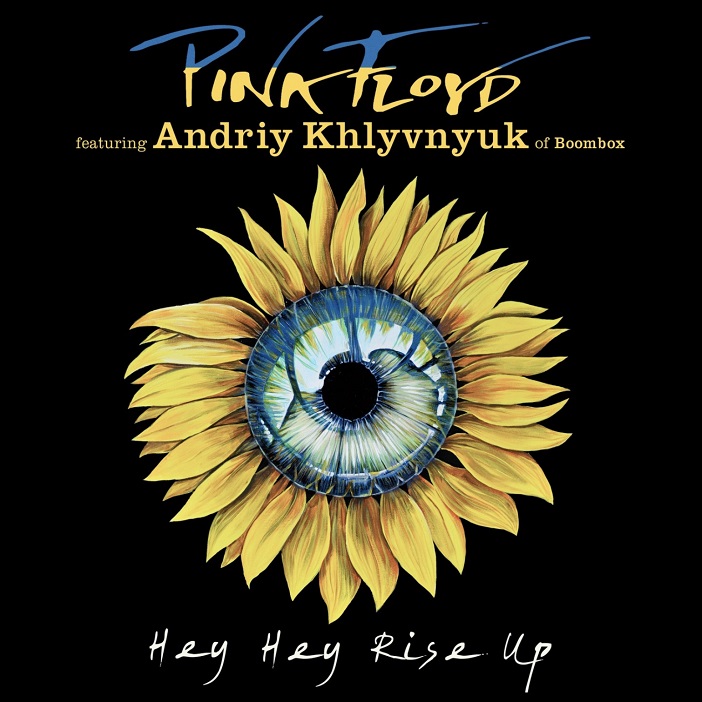 Pink Floyd will release a new song in support of the Ukrainian people called "Hey Hey Rise Up". The single is the first new original music the band has recorded together since "The Division Bell" in 1994. On "Hey Hey Rise Up" Pink Floyd features David Gilmour and Nick Mason, along with longtime Pink Floyd bassists Guy Pratt and Nitin Sawhney. On keyboards and vocals we hear Andriy Khlyvnyuk of the Ukrainian band Boombox. Khlyvnyuk's singing was taken from an Instagram post he shared in Kyiv's Sofiskaya Square on February 27.
In the video we see Khlyvnyuk singing "The Red Viburnum In The Meadow" in uniform. "Red Viburnum on the Grass" was written during World War I and is still used as a protest song in Ukraine. Pink Floyd's song is named after a translation of the last line of the song. 'We, like many others, are outraged and stunned by the despicable act of the invasion of this independent, peaceful democracy and the murder of its people by one of the most powerful nations in the world,' Gilmour said in a press release.
Since the video was released, Khlyvnyuk had been injured by mortar shrapnel and was approached by Gilmour while he was recovering in hospital. 'I played a song for him on the phone line and he gave me his blessing. We all hope to do something personal together in the future,' Gilmour said. 'I hope it will be widely supported and published. We want to raise money for humanitarian charities and boost morale.' This shows that the majority of the world thinks that a superpower like Russia invading the independent democracy that is Ukraine is completely wrong.' Proceeds from "Hey Hey Rise Up" will benefit the Ukraine Humanitarian Relief Foundation.
---
Don't forget to follow our Spotify Playlist: