Milk & Sugar releases new mix compilation "Miami Sessions"
|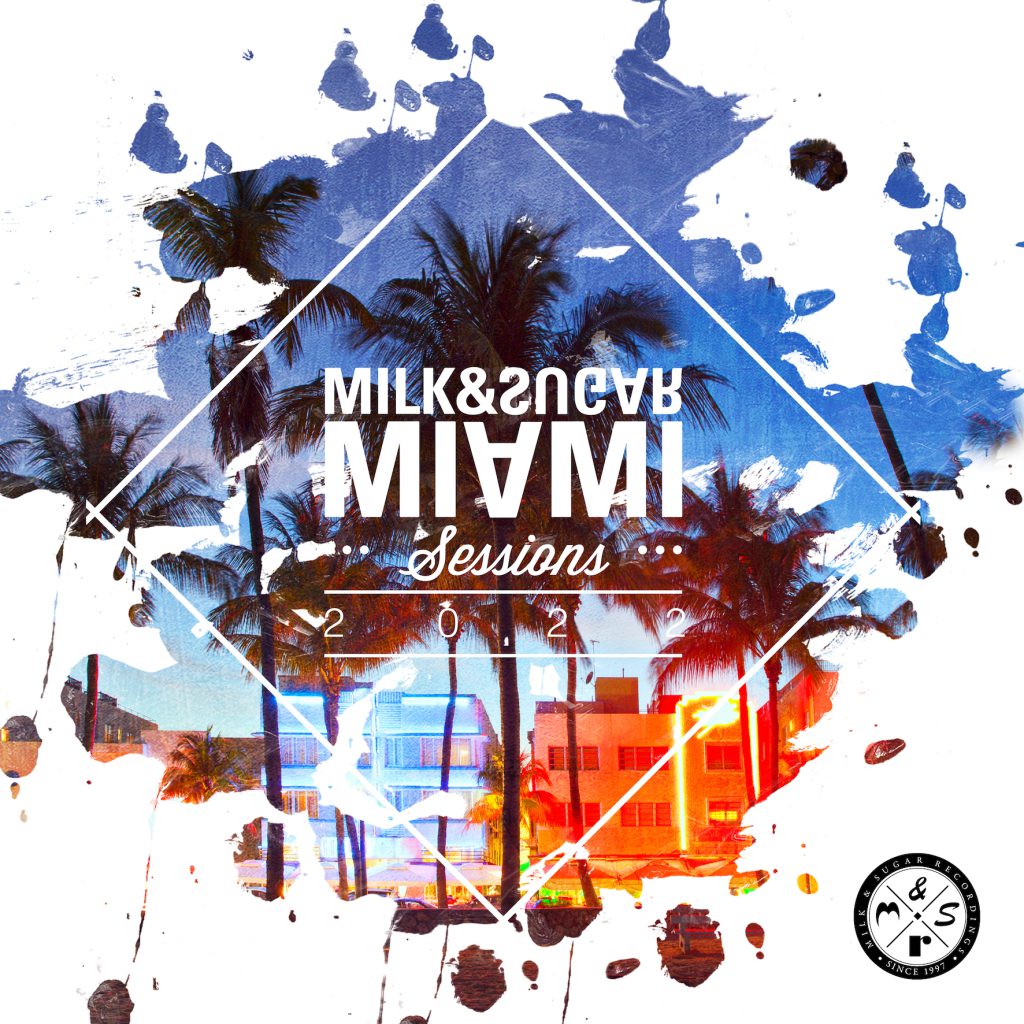 March 25 sees Germany's house music double act Milk & Sugar bringing you a new edition of 'Miami Sessions', to officially kick-off spring 2022. In the mid-1980s and thus the birth of electronic dance music, a music fair has been established in Miami, which is still one of the most important and exciting of its kind. The legendary Winter Music Conference has already taken place 35 times and therefore serves as the longest-running music conference worldwide. For several years Milk & Sugar's compilation series Miami Sessions has musically accompanied this superlative event.
Mixed by label owners Mike Milk and Steven Harding, also this year's edition provides an all-encompassing and ground-breaking look at what the electronic music scene has to offer. With the new Re-rub version of their evergreen "Let The Sun Shine" and the CASSIMM remix of "You Can't Hide From Yourself", a collaboration with Paul Gardner and Peyton, Milk & Sugar contribute even two very own Miami tracks and likewise let their two dj mixes showcase music from the studios of other great artists such as Purple Disco Machine, Claptone, Mylo, Wankelmut, David Penn, Mousse T., Full Intention, Todd Terry, Mark Knight amongst many others.
Milk & Sugar's Miami Sessions 2022 is out on March 25 as a limited 2xCD box, download and streaming edition.
CD1 // HOUSE NATION
Claptone, Mylo – Drop The Pressure (Purple Disco Machine Remix)
Wankelmut & Anna Leyne – Free At Last (Mousse T. Extended Mix)
Milk & Sugar feat. Paul Gardner & Peyton – You Can't Hide From Yourself (CASSIMM Extended Remix) 04.
Marvin Aloys & PvssyCat feat. Roland Clark – Spiritual Thing (Sebb Junior Extended Remix)
Fasto & Nissa Seych – Friends & I (Full Intention Remix)
Yass & David Penn – Can't Live Without You (Original Mix)
Mattei & Omich feat. Elisabeth Yorke-Bolognini – Haven't You Heard (Extended Mix)
Todd Terry All Stars – Get Down (Kenny Dope Mix)
Yvvan Back – Love Drug (Extended Mix)
Glen Horsborough & Karmina Dai – Don't Matter (Extended Mix)
Milk & Sugar – Let The Sun Shine (Milk & Sugar Re-Rub Extended Mix)
Wh0 – Real Good (Extended Mix)
Alaia & Gallo feat. Veselina Popova – Breathing (Extended Mix)
Mark Knight – Yebisah (Original Mix)
Junior Jack, Tube & Berger – E Samba (Original Mix)
CD2 // LOVE NATION
Momo Khani & Meindel feat. StanLei – Lecture (Yescene Extended Remix) 02. ColorJaxx – Got To Keep
Moving (Original Mix)
Feint Young Son feat. Roland Clark – Protect Your Mind (Original Mix)
T.Markakis – Missing U (Extended Mix)
Spiritchaser – The Dreams We Have (Club Mix)
Marianto – Simple World (Thodoris Triantafillou & CJ Jeff Remix) 07. Rosario Galati & Yves Murasca – Kalura
(Extended Mix)
Yves Murasca & Rosario Galati – The Mind (Extended Mix)
DuBeats – Is It Something (Original Mix)
Local Options – Just Dont Get It (Original Mix)
Austins Groove – Take Hold (Original Mix)
Christian Lamper – Body Stuff (Extended Mix)
Sebb Junior – A Piece Of Me (Jarred Gallo Remix)
James Silk – We Still Feel It (Extended Mix)
Some & Different – Work It Out (Extended Mix)
---
Don't forget to follow our Spotify Playlist: