Clip premiere: Boulevards – Surprise
|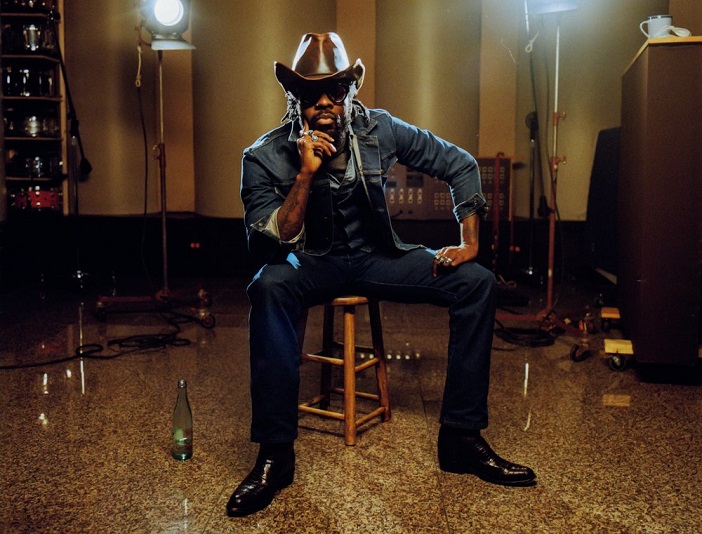 Boulevards will release his new album "Electric Cowboy: Born in Carolina Mud" on February 11. The 12-track album was co-produced by Blake Rhein (Durand Jones & the Indications) and Colin Croom (Twin Peaks) and was recorded in Chicago, Nashville, and Atlanta. On the album, Adrian Quesada of Grammy-nominated neo-soul act Black Pumas, Nikki Lane and Macie Stewart can also be heard.
"Electric Cowboy: Born in Carolina Mud" originated in the soil where Boulevards grew up, misted in the dung of the place. He names James Brown, Shuggie Otis and Baby Huey, as well as Bad Brains, Gang of Four, Television, and The Cramps as his heroes. Boulevards calls "Electric Cowboy: Born in Carolina Mud" an album full of demons. Rashad sings about the same problems as his idols: drug abuse, racism, violence, systematic oppression, and professional and romantic self-sabotage. The album does not wallow in darkness, but counterbalances those ordeals with wild, electric grooves.
Boulevards is the pseudonym of Jamil Rashad from North Carolina. Over the years he lived in Los Angeles and New York. Yet he kept coming back to his native region. A love that will not soon pass. The singer will release "Electric Cowboy: Born in Carolina Mud" through New West Records sister label Normaltown Records. 'North Carolina doesn't get nearly the credit it deserves, but there are all these amazing people doing it in a very particular way that is very inspiring,' said Boulevards. 'On "Electric Cowboy", I wanted to make some modern funk, but still have some soul elements and some punk elements.'
After the release of the first single from the new album, "Where Is Da Luv?" and its successor, "Better Off Dead," his new single, "Surprise," is now out. "Surprise" brings Boulevards at its best, a fat funk with a thick layer of soul and a touch of electropop. You hear it here for the first time, of course, in the first on Maxazine.
---
Don't forget to follow our Spotify Playlist: