Robert Plant & Alison Krauss – Raise the Roof
|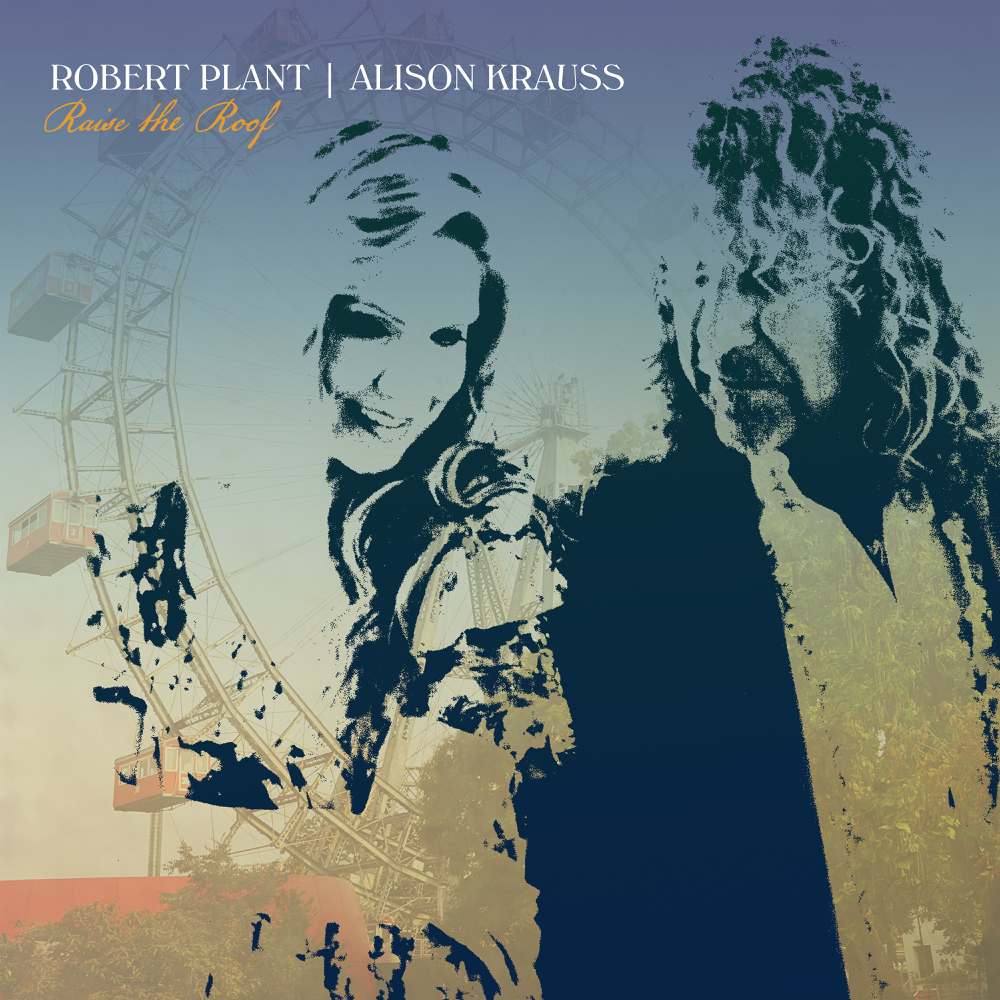 After the Grammy-winning album "Raising Sand" from 2007, rock dinosaur Robert Plant and bluegrass singer Alison Krauss renewed their collaboration. Not surprising, because "Raising Sand" made people curious at the time about whether an artistic sequel would be given. In order to fully regroup the Grammy-winning team from 14 years ago, 'never change a winning team', this successor was also produced by T Bone Burnett. A guarantee to make the new project sound exactly like its predecessor.
Burnett rose to fame as a guitarist for Bob Dylan in the 1970s and later focused on producing music in the Americana/Country/Folk corner of the musical spectrum. It is therefore logical that Burnett once again takes care of the production. The format and concept of this second album have also remained unchanged. Plant and Krauss once again unleash their vocal magic on a number of 'obscure' covers, which they draw completely into the present time with their combination of rock and bluegrass that fits together so wonderfully.
This time they have chosen covers like indie band Calexico, but also the primal blues of someone like blues singer Gheeshie Wiley. The strength of the collaboration between Krauss and Plant lies in the fact that together they have the ability to make these songs sound like they were written yesterday and so swing them into the universe of record-buying Christmas audiences.
Wiley's original "Last Kind Words" was recorded around 1930 and is known for its inventive guitar parts. These have been dealt with quite a bit in this edit, and we also hear a banjo and even some percussion in this version. The creamy white voice of Krauss makes it an almost cheerful song, and that's where it goes wrong on this album as far as I'm concerned.
This song has a history that is rooted firmly in times of racism, social deprivation, and racial segregation. The theme of the song is very heavy. I find the new version to show little respect for the original, as if Krauss and Plant have paid little attention to this, especially in the present day. You can only hope that the white-haired audience buying this album will take the trouble to listen to the original. Anyway, Wiley has been buried somewhere in an unknown grave for decades, and the ownership rights to the composition have also expired after 90 years, so who cares anyway?
The album also includes a new song written by Robert Plant and producer T Bone Burnett. On "High and Lonesome", Plant is instantly recognizable as the famous Led Zeppelin voice. Blues Feel on top of a rhythmic track in which even a string arrangement is hidden, which really shouldn't have been necessary. This track is too 'dressed up'. As if it was difficult to make choices during the production process. The album's shortcomings have come to an end. Or would it have also played a role in Plant's desire to have his own composition on the album? It will earn money again if this one also wins a Grammy and sells a lot. I know, I shouldn't think so, but still.
"Raise the Roof" has become a carbon copy of "Raising Sand". Of course, I recognize and acknowledge that the voices of Krauss and Plant, especially in duets, are pure magic, and that is also the beauty of this project. What I increasingly struggle with when I listen to this album in particular, however, is the mainly creamy white approach to the music. The musical/social legacy of the blues from the south of the USA at the time of racial segregation was made hip and happening by two artists who could not be whiter than they are.
Of course, it is good that 'honour' is paid to this period of American music. The Great American Songbook would miss its foundation if musicians like Gheesie Whiley were not given a voice in it. I have ambivalent feelings about this album because this tribute doesn't really come to the fore. This album is a commercial product, made to go for that Grammy again. It also adds a little to the previous album.
In conclusion, "Raise the Roof" is a well-made album. Plant and Krauss make a beautiful singing duo together. On a personal level, I have ambivalent feelings about the album, which I also find little to add to the earlier "Raising Sand." It's all from the same cloth. (7/10) (Rounder Records)
---
Don't forget to follow our Spotify Playlist: