Fedde Le Grand & Robert Falcon ascend dance music with new track "Heaven"
|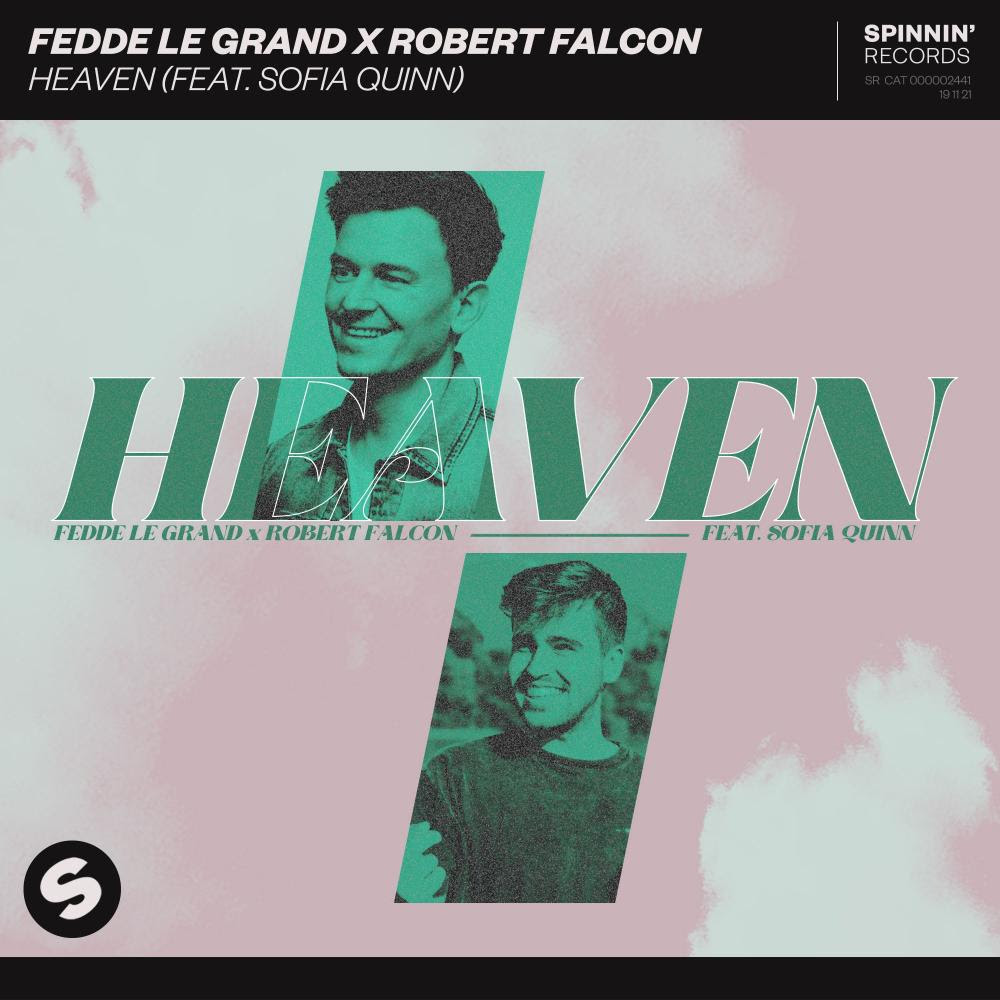 House music tastemaker Fedde Le Grand has teamed up with the rising star and Belgian hotshot Robert Falcon for the enlightening new single, "Heaven". Adapting lyrics from a notorious 00's classic, the song features Sofia Quinn's enticing vocals alongside raw, bass-driven grooves and sweet, melodic outbursts. The result is a crowd mesmerizing tune; pop and electro house intertwined by two masters of the genre.
Simply put, Fedde Le Grand knows his way around house music, establishing himself as a forefather of the genre since bursting onto the scene with classics like "Put Your Hands Up For Detroit". Since then, the Dutch producer has grown as a tastemaker, delivering festival anthems as steady as the clock, receiving countless awards and remixing the biggest artists around – including Coldplay, Madonna, Michael Jackson, Rihanna, Shakira, and many more.
In the meantime, Belgian DJ Robert Falcon has emerged as the go-to name for exhilarating and in-your-face house music. Kicking off his career in his early twenties, the biggest names in the scene have already supported his productions, leading him to play some of the largest festival stages around, including Belgium's very own Tomorrowland.
"Heaven" is all about the joining of these eminent forces; two different generations of house music teaming up, finding a glorious common ground in electronic vibes and colourful pop song productions.
Inspired by 80's pop classic "(I Just) Died In Your Arms" by Cutting Crew, the two musical masterminds incorporated the talented vocal chops of US singer Sofia Quinn to revamp its lyrics into something fresh and compelling. Brought to steam by a solid, bass-driven rhythm and tantalizing synth melodies, the new single breathes vintage electro house, taken next level with Quinn's sparkling vocals.
Her efforts are highlighted in the tune's melancholic chorus, a moment that's sure to get all the festival crowds raising their hands in unison. She's the cherry on top of Fedde Le Grand and Robert Falcon's productional wizardry, ready to take you straight to 'Heaven'.
---
Don't forget to follow our Spotify Playlist: