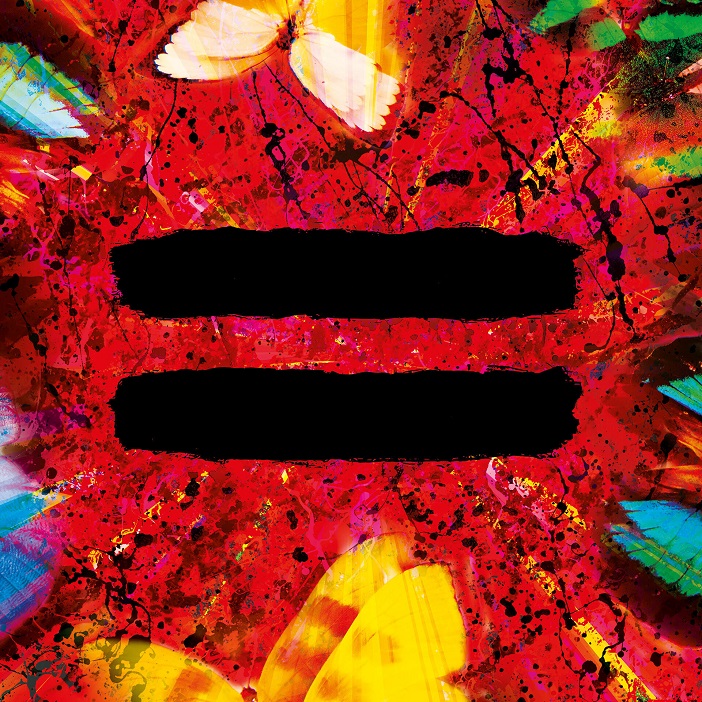 The fourth album in Ed Sheeran's math series is finally out. On "=" (pronounced 'Equals') Ed Sheeran shows a renewed sound. It is the British pop star's most up-tempo album to date. His acoustic guitar has been pushed to second place and the producers have taken the initiative. A surprising choice that allows Sheeran to show a new side of herself. The result: a good pop album with big hits and sensitive, personal songs.
After the successful 2017 "÷" ("Divide"), a lot has happened in the life of Ed Sheeran. He went on a world tour and played in the biggest stadiums in the world, tied the knot, became a father and lost his best friend. After first announcing that he would stop making music when he had a child, he couldn't resist writing about all these events. Good thing, too! Because he has again managed to write a number of gems.
Sheeran entered the studio with hit producer Fred Again and Snow Patrol member Johnny McDaid. Their presence is clearly audible on previously released singles "Bad Habits" and "Shivers". The songs are produced digitally. Very different from what we're used to from Sheeran, but it doesn't look out of place on him. Both singles have given him big hits worldwide and can't be beaten off the radio. However, these are not the only commercial outliers on "=". A new Ed Sheeran can also be heard on "Overpass Graffiti", "Collide" and "… Be Right Now". Each individually good songs, one after the other on "=" they seem to weaken in strength.
For fans of his earlier romantic ballads "Perfect", "Happier" and "Thinking Out Loud" there is also enough material on "=". With a fragile voice he pays tribute to his wife on "First Times" and hopes to experience many first times together with his wife. He also declares his love for his wife on the beautiful "The Joker and the Queen". Accompanied by a piano and strings, he repeatedly compares his relationship with a card game.
The loss of his best friend is discussed on "Visiting Hours". An emotional song about the important moments in his life that he wishes his best friend would have experienced. A beautiful song comparable to the fragile "Supermarket Flowers" that can be found on "÷". Lyrically and musically, the emotional songs, whether it be about love or loss, are the songs where Sheeran excels.
It is clear from the very first line that the arrival of his daughter has had a major impact on Sheeran's life: 'I have grown up I am a father now. Everything has changed, but I am still the same somehow'. Opening track "Tides" summarizes the last few years, and with it the album as well. From the up-tempo couplets about the hectic life of pop stars, to the quiet couplets in which he sings about time standing still when he has his daughter in his arms. An ebb and flow in his life.
Sheeran also wrote a sweet lullaby for his daughter. "Sandman" is a cute song, but musically it doesn't quite fit "=". The childish tune on the ukulele is out of tune. Nevertheless, the song does give an extensive look into the head of Sheeran as a young father.
After "+", "x" and "÷", "=" is the fourth album in this mathematical series. If we are to believe this series, there is at least one more album planned: "-". But we will have to wait a while for this. In the meantime, we can put his new songs on "=" on repeat! In any case, there are enough hits for a good show during his "+ – = ÷ x Tour" (Mathematics Tour). (8/10) (Asylum Records/Atlantic)
---
Don't forget to follow our Spotify Playlist: