Carrie Underwood – Denim & Rhinestones
|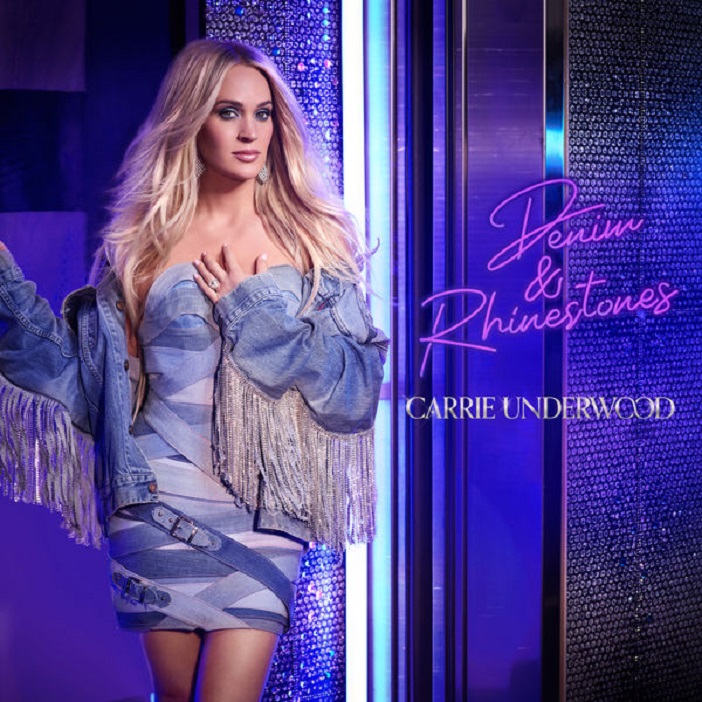 Carrie Underwood became known to the general public through the American Idol program, which she won in 2005. A year later the big country hits "Jesus Take The Wheel" and "Before He Cheats" were released. She continued to score number 1 hits in the US country charts through roughly 2016. From that year on, not a single song can be found in the top 10. Can she turn that tide again with this album?
"Denim & Rhinestones" is already her ninth album and to get straight to the point. The lead single "Ghost Story" reached the top position on Billboard's country digital chart. Yet it also has to get off the heart as is also the case with this album. Many country purists find today's 'country' music not even remotely resembling that of yesteryear. Somehow they do have a point. This "Denim & Rhinestones" also sounds more like a pop album with country influences, than a country-pop album. It's a thin line, but it's mainly the crack in Underwood's voice that gives every song that country feel.
A touch of rock can also be found on the record. Take for example the fine "Crazy Angels". Incredibly catchy, the chorus will make you sing along. The electric guitar gives some extra spice to the shortest track on this new album. The song may be short, but it is also one of the highlights. That same guitar plays a leading role in the very poppy and sweet "Faster". The rest of the song almost makes the enamel on your teeth jump, but then out of nowhere, there is a very nice solo, which does reflect the feeling of the song in a much less juicy way.
Underwood herself says of "Denim & Rhinestones": 'We cover a lot of ground on this album. We have a lot of songs that have a bit of a "throwback" feel, but they sound super fresh. I grew up listening to so many different kinds of music and that is extremely evident in this body of work. These are musical influences that are all in me and working their way out, and I just decided this time not to get in their way.I think this whole album ended up being a big reflection of me as a person and as an artist.'
I can't say whether this is a real country album. A pop album with country influences seems to be a better name for this entertaining "Denim & Rhinestones". For the country purists, this is way too much pop, but those who don't mind (too much) get a nice picture of fewer than 40 minutes. It's so over and maybe that's why it's so entertaining? Pleasant vibes guaranteed! (7/10) (Capitol Records)
---
Don't forget to follow our Spotify Playlist: