Scottish legend Fish plays debut album 'Vigil' one more time live
|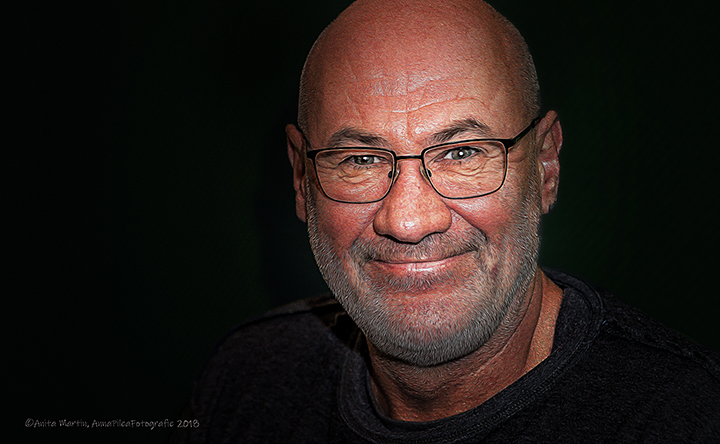 One more time legendary Scottish singer-songwriter and musician Fish (ex-Marillion) will perform his iconic 1990 debut album 'Vigil In A Wilderness Of Mirrors' live. And on Wednesday 24 November in his all-time favorite venue: the stately The Assembly Rooms in Royal Leamington Spa, southeast of Birmingham. This unique and one-off concert is now completely sold out, and will be broadcast once worldwide on December 17, 2021 at 8 p.m. as a digital event, titled 'Vigil's End Live Show/Global Streaming Event'.
Derek William Dick from Edinburgh, Scotland rose to fame as the vocalist and lyricist Fish of the neo-progressive rock group Marillion. With this he made history in the eighties of the last century, as witnessed by the success of the albums 'Script For A Jester's Tear', 'Fugazi', 'Misplaced Childhood' and 'Clutching At Straws'. Especially the hits 'Kayleigh' and 'Lavender', from 'Misplaced Childhood' (1985), everyone still sings along loudly.
After leaving Marillion, Fish continued his triumphant journey with solo albums such as 'Vigil In A Wilderness Of Mirrors' (1990, solo debut), 'Sunsets On Empire' (1997), 'A Feast Of Consequences' (2013) and his farewell album 'Weltschmerz ' from 2020. Besides making music, he also has a passion for acting and writing. He has built a modest career in both disciplines.
With Fish reluctantly canceling his 56-show European 'Vigil & Weltschmerz' tour last year due to the ongoing corona pandemic, this special concert (as well as the Global Streaming Event in December) still offers European and worldwide fans the chance to see the experience the last full performance of 'Vigil In A Wilderness Of Mirrors'. It also gives fans the chance to finally hear his recent and critically acclaimed farewell album 'Weltschmerz' live.
"I've had to postpone the release of 'Weltschmerz' and the tour has also fallen through," Fish told Maxazine in an exclusive interview a year ago. "It just goes to show that you should never start a tour on Friday the 13th! It's my only tour shirt with only 1 date on it!" Thankfully, a few more dates are now added, as The Royal Leamington Spa show will now be added as the final date to the remaining UK shows from the original 'Vigil and Weltschmerz tour':
November 14 – Glasgow, O2 Academy
November 15 – Frome, Cheese and Grain
November 16 – Southampton, The 1865
November 18 – Cambridge, Junction
November 19 – Sheffield, O2 Academy
November 20 – Liverpool, O2 Academy
November 24 – Royal Leamington Spa, The Assembly
The Leamington Assembly Rooms is a particularly emotional place for Fish and for his fans, as it used to be the memorable venue of international fan club conventions. Fish will be joined on stage by Steve Vantsis (bass), Gavin Griffiths (drums), John Mitchell (guitar), Doris Brendel (backing vocals) and new keyboardist Spencer Cozens who previously performed for John Martyn, Joan Armatrading and Paul Rodgers.
---
Don't forget to follow our Spotify Playlist: